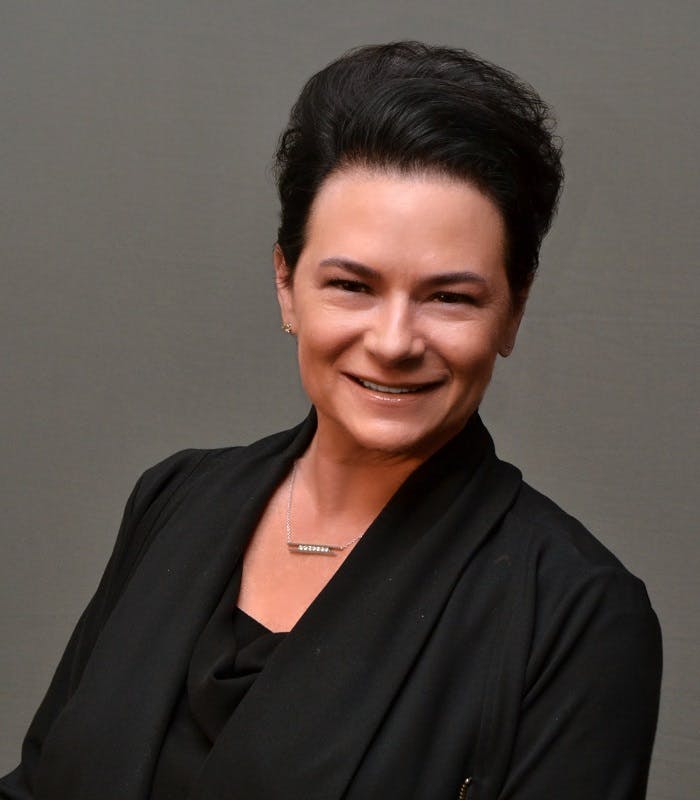 Theresa Correa
Managing Funeral Director
Theresa Correa is the President and Managing Funeral Director of the Spring Grove Funeral Homes and head of funeral operations for the Spring Grove family. Mrs. Correa holds a Bachelor of Business Administration from Iowa State University and an Associate of Applied Science (Mortuary Science) degree from Mesa Community College in Arizona. She addressed the class of 2013 as the keynote speaker and actively supports students that pursue a career in the funeral profession. Mrs. Correa served as a Community Leadership Board member with the American Diabetes Association in Arizona before moving to Ohio in 2015. She is a licensed funeral director and embalmer in Ohio and Iowa.
Mrs. Correa worked for over 11 years with AT&T in operations, sales, and technical support. She served as the President of the local Telephone Pioneers chapter where her focus was on helping handicapped children and offering educational programs for Elementary school students. After leaving AT&T, she held positions with two manufacturing companies as a National Sales Manager and Sales & Marketing Vice President before joining the funeral profession in 2002.
Mrs. Correa has been fortunate to work for some outstanding funeral, cemetery, and cremation firms including Hamilton's Funeral Home in Des Moines, IA, and Palm Mortuary in Las Vegas, NV where she served various positions, including Vice President of Funeral Operations. Palm Mortuary was acquired by SCI (Service Corporation International) in 2009 and she subsequently transferred to the Phoenix Market as the Market Manager in 2012. Mrs. Correa was given the opportunity to join the Spring Grove family in 2015. In her time away from work, Theresa and her husband Robert enjoy traveling to Hawaii, visiting family, and cooking at home. They are wine enthusiasts and animal advocates. They have a passion for rescuing dogs, especially their Husky/German Shepherd Cocoa.