JUNE 1, 2020
Spring Grove's Event Update
It saddens us and breaks our hearts to cancel the entire 2020 event season. We are not able to provide a safe experience and ensure social distancing at our events, especially those that draw thousands of people. Community engagement is such an important part of Spring Grove and we know so many of you look forward to various events throughout the year. Click below for our full statement.
Full Details
Tentative 2021 Events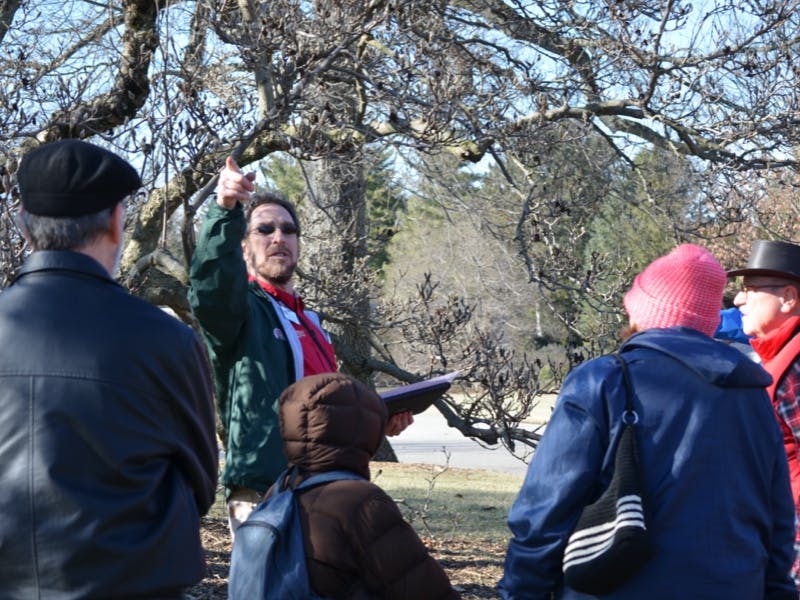 Winter Plant ID (1/23/2021)
Arboretum. Learn how to identify trees by their bark, branches, and buds. Our Spring Grove horticulturists will lead a winter tree identification walking tour through the historic grounds.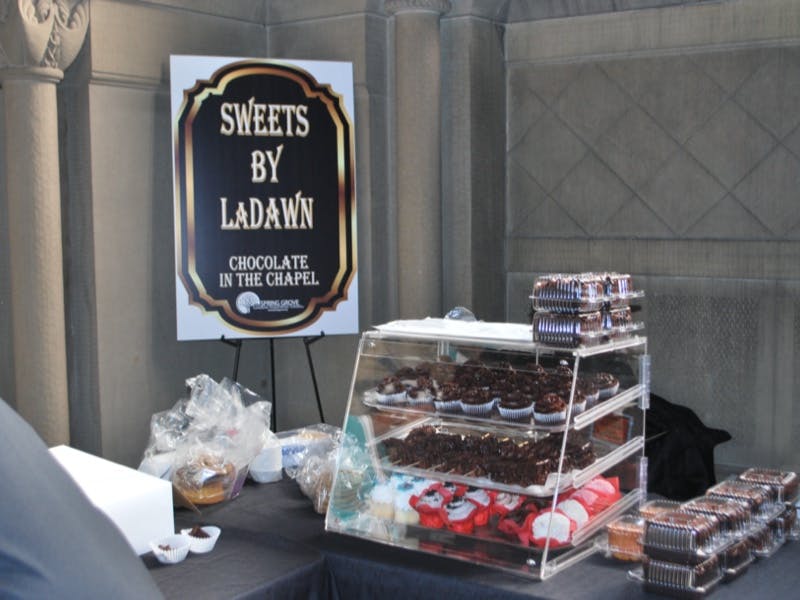 Chocolate In the Chapel (2/7/2021)
Local businesses will showcase their sweet treats in the historic Norman Chapel just in time for Valentine's Day. Vendors will have complimentary samples and items for sale. Visitors will also be able to take a mini walking tour of the Norman Chapel led by Spring Grove's expert docents.
Owl Prowl (3/6/2021)
Raptor Incorporated will be here with an exciting presentation on the birds of prey that inhabit Spring Grove Cemetery. First, see them up close in the Norman Chapel (constructed in 1879) then prowl through the grounds to see and hear them in their natural habitat. Please dress accordingly if you will be participating in the outdoor portion of the program.
Easter Sunrise Service (4/4/2021)
Because you are important to The Spring Grove Family, you and your family are warmly invited to celebrate the glory of Easter morning with our family at our Annual Easter Sunrise Service. This non-denominational service will be held outdoors (weather permitting) at the picturesque Lakeside Complex bordering Willow Water Lake. Directional signage will be in place to direct you to the location. In the event of inclement weather, the service will be held indoors in the Lakeside Mausoleum Complex. This inspirational service includes musical selections, readings and an Easter message. The service will last approximately thirty minutes. You are also invited to join us immediately following the service for fellowship and refreshments. Reservations are not required; however, you are encouraged to arrive early for best seating and parking.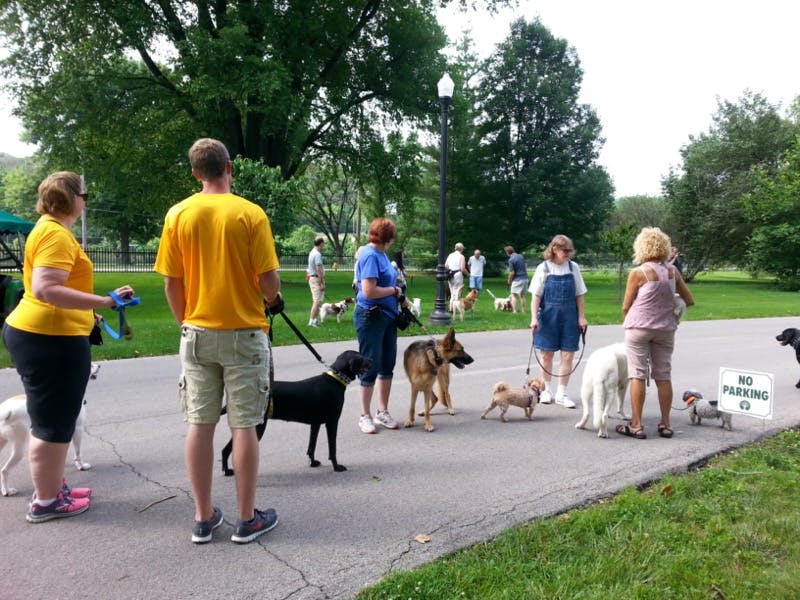 Dog Day of Summer (6/27/2021)
For 364 days of the year the cemetery does not permit dog owners to share the beauty of Spring Grove with their pets. However, on this ONE day only, responsible pet owners are invited to come and spend the entire day at the cemetery with their four-legged buddies. Explore over 45 miles of paved roads throughout the 400+ developed acres of the park. Some of our many events between 9A - 1P include Gift Basket Raffle / Guess the Treats contest / organized Dogwood Trail Walk (at 10A) / Pet Photo Keepsakes / Animal Adoptions / and LUAU PICNIC WITH YOUR POOCH - We will have picnic tables and chairs set up for you to enjoy a hot off the grill concession or bring your own picnic lunch. Concessions will be available between 11A - 1P (for a nominal charge with proceeds to dog rescue organization). This is a Free event for the entire family. ALL PETS are required to be registered at the information tent. Remember - when the clock strikes 6P and the gates are closed, we will not be able to share Spring Grove with our pets until next year's Dog Day Event! "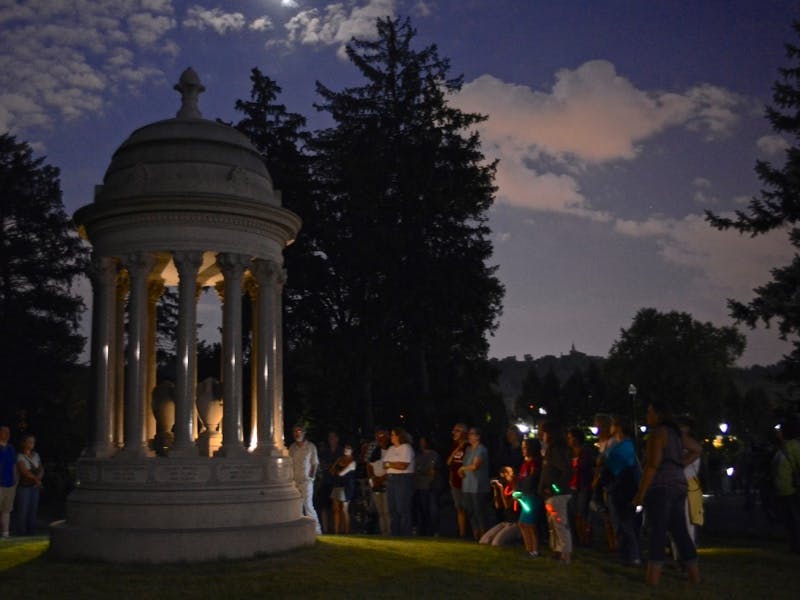 Full Moon Tours (7/24/2021)
Join us for this fun and unique view of Historic Spring Grove Cemetery and Arboretum at our Annual Full Moon Night Walking Tour event. Bring a flashlight and join our 'lanterned' guides for a unique view of the Historic sections of the grounds IN THE DARK. Our Spring Grove docents have designed various tours for you. Due to the popularity of this event we require advance registration for all tours. Tour group sizes are limited. There is no charge for these tours. We do ask that you bring a donated item to benefit Matthew 25. Tour participants will enter through the Spring Grove Funeral Homes entrance of the cemetery and will meet at the Registration Tent behind the funeral home. Tours vary in length and time. All tours are walking tours. Funeral home gates will open at 8pm. Registration begins at 8:30pm. The first tours will depart at 9pm. Tours last 50-60 minutes.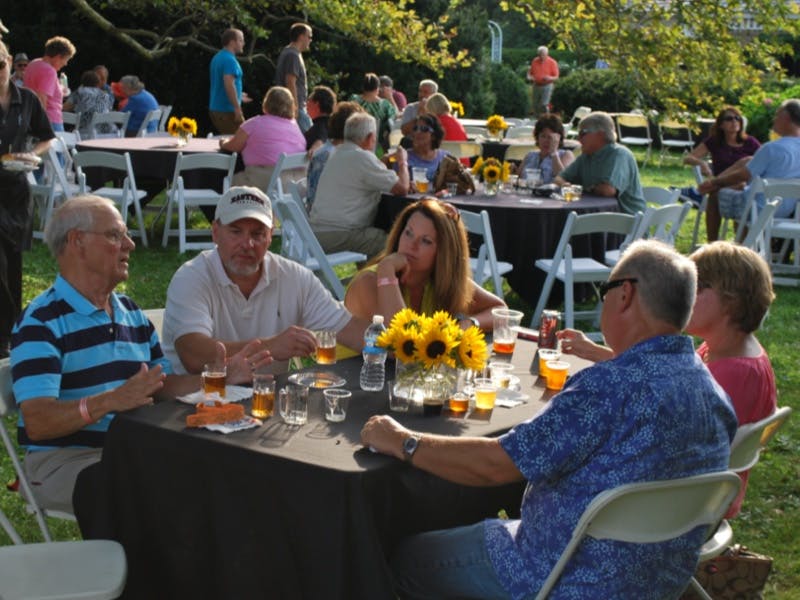 An Afternoon With the Beer Barons (8/14/2021)
The Spring Grove Heritage Foundation will host 'An Afternoon with the Beer Barons' event from 4P to 7P. Participating brewers will provide samples of their most popular and unique beers. Food will be provided for purchase. This event will be held outdoors in the scenic Rose Garden just inside the main entrance of the cemetery where you can enjoy live music. The event will salute the rich history of beer in Cincinnati as many of the founding Beer Barons are buried here at Spring Grove. Our Heritage Foundation docents have done extensive research on these famous families and will share their vast knowledge as our guests join the docents on air conditioned motor coach tours of the cemetery throughout the event.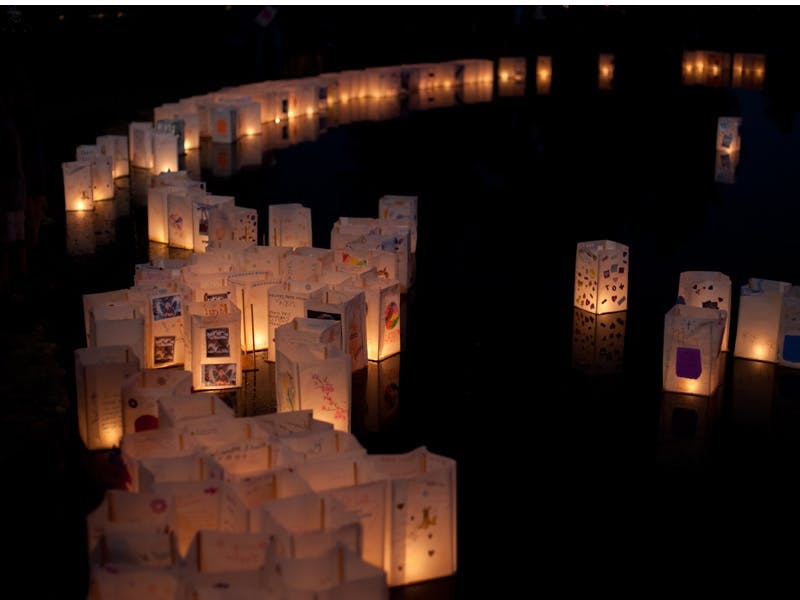 Lantern Lighting (9/11/2021)
This is a FAMILY event. Bring a picnic, blanket, lawn chairs, relax and enjoy the magnificent grounds of Historic Spring Grove as you are entertained by the PETE WAGNER ORCHESTRA. (Please note the cemetery does not provide seating). Prepare your personalized lantern by inscribing your own words of remembrance and hope on our specially designed lanterns. Through them you send your unique message of love, peace and hope into the world and to those you love and have lost. The lanterns are then assembled with a candle and prepared for a launch onto Willow Water Lake. Please stop by our Information Tent to share the name(s) of your loved one(s) with us. All of the names of those we are remembering will be read aloud before the launch of the lanterns. At dusk we will gather at the shoreline to share a simple but beautiful ceremony. The candles are lit and the lanterns are set upon the water to carry their messages. As the lake is slowly illuminated with glimmering candlelight, the individual candles join together to transform the darkness of the setting sun. A $5.00 tax-deductible donation to the Spring Grove Heritage Foundation is requested for the use of each lantern. Entertainment and parking are free. Food will be available at a nominal charge. For the safety and security of all of our visitors, please leave your pets at home. Complimentary parking shuttle available throughout the event.
Car Show (10/10/2021)
Spring Grove hosts one of the largest Car Shows in the area each October. Vehicles can be registered online beginning 30 days before the event. Models 1995 and older are welcome. There is no entry fee but we ask that participants bring a non-perishable food item to benefit the FreeStore Food Bank. Concessions will be available to purchase. Mini tram tours will be available throughout the event.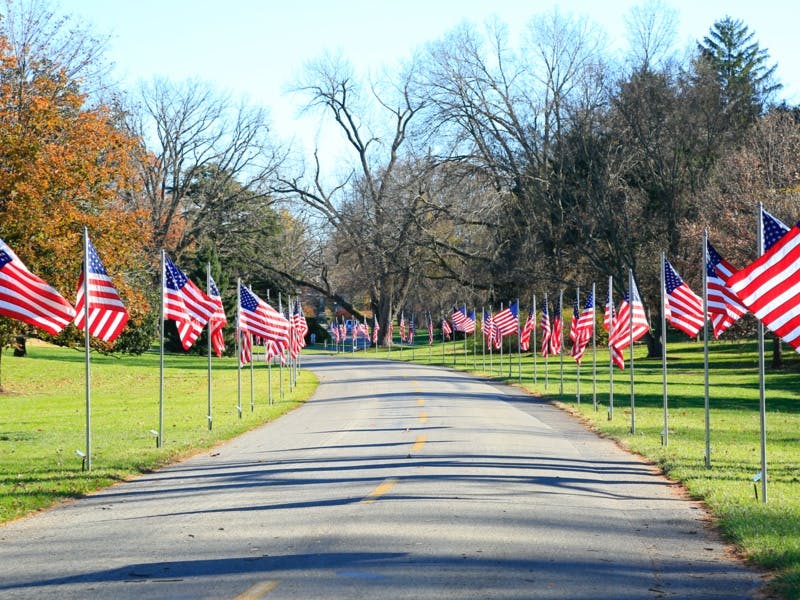 Flags of Honor (11/7-11/13/2021)
Historic Spring Grove Cemetery and Arboretum invites you to participate in our Tribute to our Veterans and Heroes of Public Service. We proudly welcome back our Flags of Honor Display. This tribute will honor ALL VETERANS, MILITARY PERSONNEL and HEROES OF PUBLIC SERVICE, those who serve to protect our communities every day. The Veterans of Foreign Wars of the United States realizes that duties performed in the fields of law enforcement and emergency services, whether carried out in public view with the ensuing public acclaim, or performed in ways which gain little public recognition, are both exemplary and of great value to the nation. 100 3' x 5' sponsored US flags will be placed along the roadways within the cemetery. You and your family have the opportunity to honor those who are close to your heart by sponsoring one or more of these flags for $25 each. All veterans and service personnel are eligible, whether living or deceased. There are also no restrictions as to where a deceased honoree is buried. Each sponsored flag will be identified by an acrylic plaque at the base of the flagpole. The plaque will contain the name of the honoree, any pertinent information about the honoree shared by the sponsor, and a photo of the honoree (if provided). After the flags are removed for storage, the laminated card will be available for sponsoring families to retrieve in the Customer Service Center of the cemetery the following week. A map depicting the location of each flag will be available in the Customer Service Center.