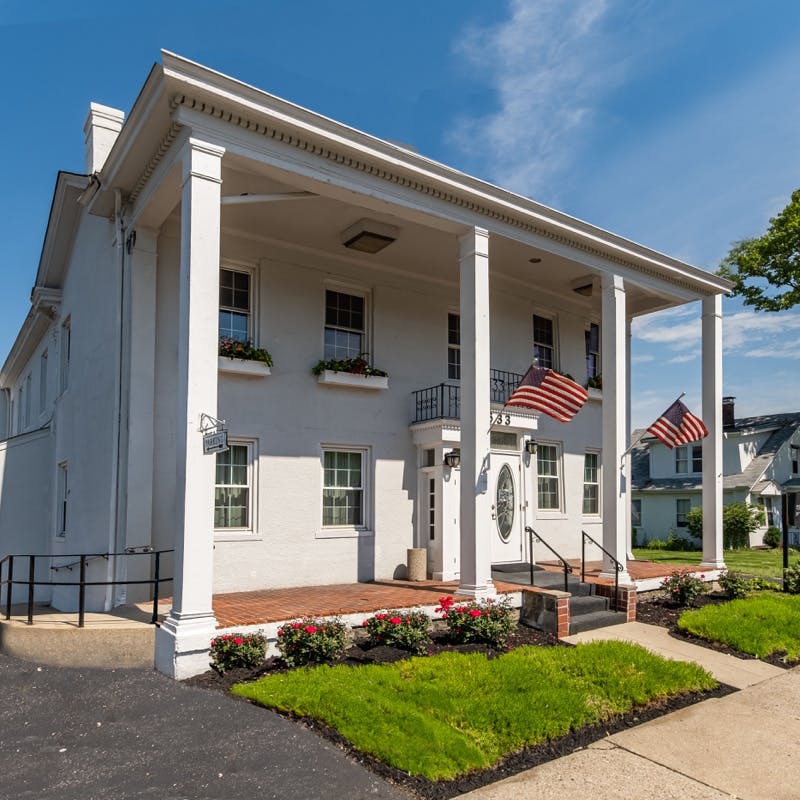 Spring Grove Funeral Home (Reading)
8633 Reading Road
Cincinnati, OH 45215
Overview
The Spring Grove family is the only full service, premier end-of-life provider for Cincinnati families. At Spring Grove you will find choices to meet every family's traditions and circumstances, from elaborate celebrations to service more simple and convenient, all in one place. With many convenient locations throughout Cincinnati, Spring Grove Funeral Homes offer comprehensive, full-service funeral care. Whether your family chooses a traditional service, a celebration of life, a memorial service, or an informal family gathering, Spring Grove Funeral Homes can provide a service that meets your family's traditions and budget. Spring Grove offers licensed Celebrants on staff, video tributes, webcasting and recording services, banquet facilities, event catering, and so much more.
History
In 1932, Andrew J. Schmidt along with Charles H. Dhonau & Harry W. Dhonau founded Schmidt-Dhonau Funeral Home in Reading, Ohio. In 1959, Schmidt-Dhonau opened a second funeral home location in Sharonville. In the years following, Andrew Schmidt's sons, Frank & Tim Schmidt joined the firm. In 2007, long-time employee & funeral director, Andrew Kucner began serving as General Manager which lead the firm to change its name to Schmidt Dhonau Kucner Funeral Home. In March of 2019, Spring Grove Funeral Homes acquired the Reading and Sharonville locations.
Features
Our Reading funeral home location offers the following amenities:
Large traditional chapel for visitations, funeral services, memorial services or family gatherings
Dedicated consultation or arrangement room for meeting with families
Licensed Celebrant Staff
Grief therapy dogs
Aftercare events, remembrance services, and on-going grief support
Ample parking in the back of the funeral home
Address & Hours
Monday - Friday
8:00 a.m. - 5:00 p.m.
Saturday & Sunday
8:00 a.m. - 4:00 p.m.