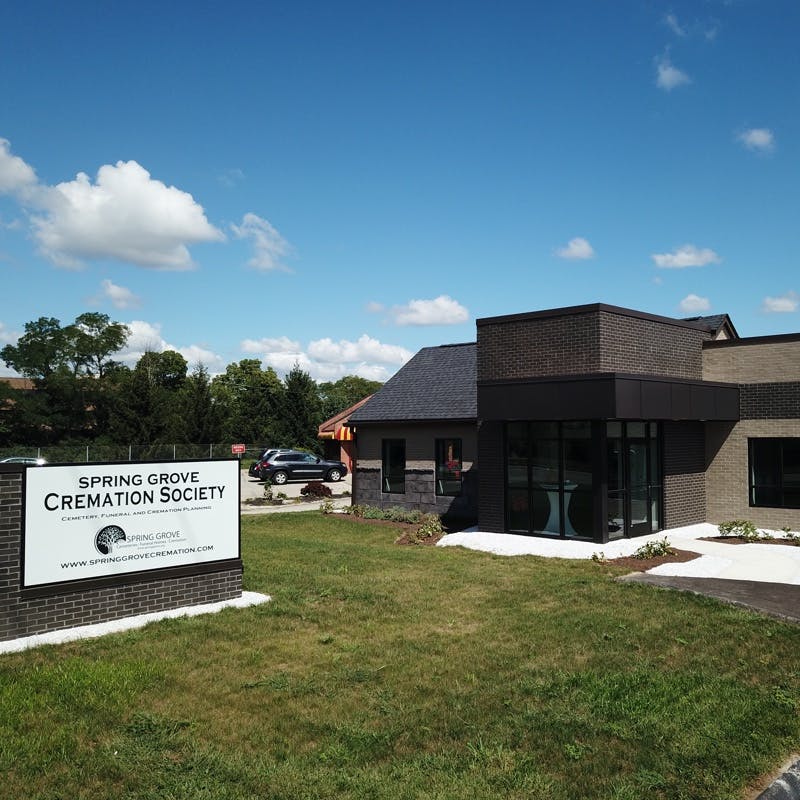 Spring Grove Cremation Society (Blue Ash)
9100 Plainfield Road
Cincinnati, OH 45236
Overview
Spring Grove Cremation Society specializes in serving the cremation needs of families in Cincinnati, Ohio and the surrounding areas. We focus on making the process of planning a cremation as simple, straightforward, and affordable as possible. As one of the most trusted local cremation companies, you can depend on us to provide the complete cremation services you need.
History
The Spring Grove Cremation Society was launched in 2016. The goal was to provide simple, inexpensive cremation services for families who have decided not to have funeral services. Originally the Cremation Society was an online offer only. However, in 2018 Spring Grove opened a retail location on Plainfield Road in Blue Ash. The Cremation Society offices are used to help families complete the required paperwork, select merchandise and understand their options for permanently placing their loved one's ashes at Spring Grove or Oak Hill cemeteries.
Address & Hours
Monday - Friday
8:00 a.m. - 5:00 p.m.