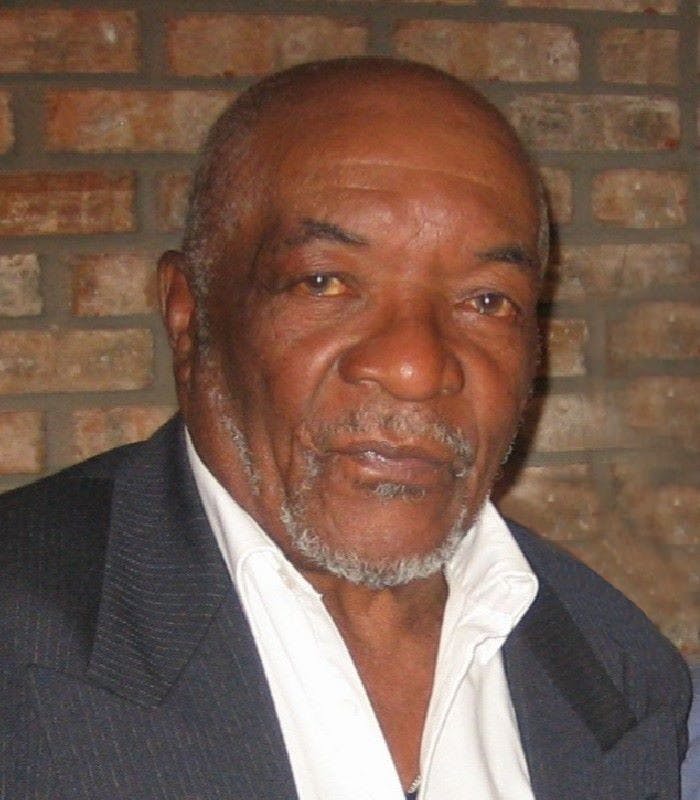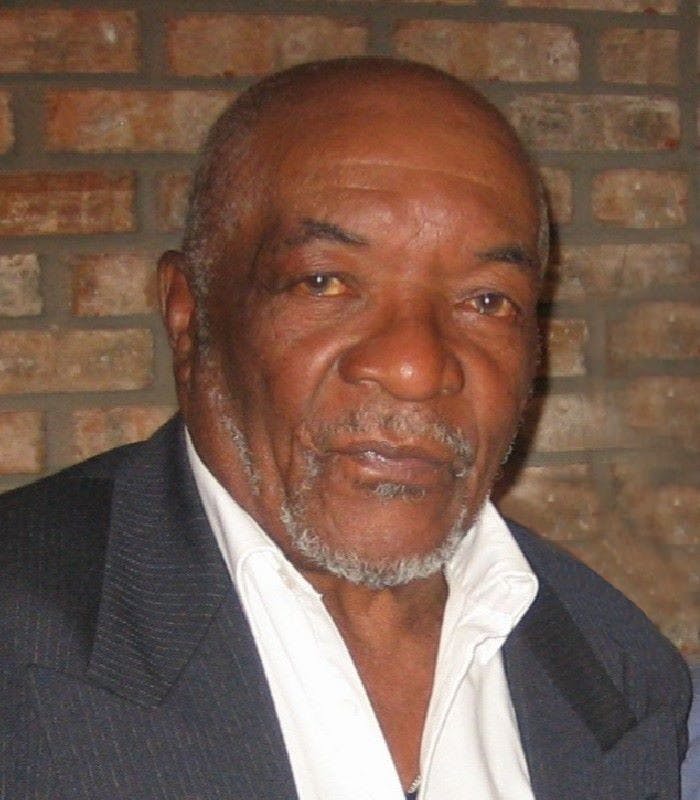 Obituary
WILLIE CURVIN HALSELL, SR. (BB), age 86, of Cincinnati, Ohio, passed away on Friday, April 9, 2021, at Cincinnati University Hospital. He was born Saturday, April 28, 1934, born to the late Walter Halsell, Sr., and Elizabeth Halsell in Halsell, Alabama. He is preceded in death to his wife Flora Mae Halsell, married over 35 years, his daughter Cynthia Blasingame, stepdaughter, Grace Robertson, stepson Dwayne Robertson, his brothers, Roosevelt Halsell, Mose Halsell, Walter Halsell, Jr., Johnny Halsell, Leon Halsell, Elizabeth Halsell, Hattie Harris Halsell, and his twin James Halsell.
He is a product of the public school system but his real education derived from life experiences. He accepted Christ at an early age; he became a member of Mount Moriah Baptist Church in Alabama, where he was baptized. He moved to Cincinnati, Ohio where he began working in the construction industry for Baker Cement as a concrete pump operator for over 40 years pouring the foundation for high-rise buildings, strip malls in Cincinnati, Dayton, Florida, and the North Carolinas.
He enjoyed spending time with his family and friends, fishing, listening to B.B. King, Bobby Blue Bland, and Muddy Waters, was one of his favorite pass-times. He enjoyed sitting on his porch taking in the sun rays having conversations with his neighbors. He had a love for cars especially Cadillacs; he could strip a car down and rebuild it to work at its optimum. Attending the annual car show with his sons was something he looked forward to. He loved taking road trips to Alabama visiting with family and friends. Above all else he was fun, loving, caring, pleasant to be around, and loved by all who knew him.
Willie leaves to cherish his memory his daughters Curvinia Halsell-Floyd, Delores Halsell-Brumfield, Vanessa Halsell, Pearl Thomas; stepdaughters Kenati Robertson-McNear and Belinda Roberson; his sons Willie James Halsell, Jr. Michael Anthony Halsell; and stepson Eddie Robertson; granddaughters, Lachetia Halsell, Laqeata Floyd, Naketia Adams, Delorean Brumfield, Siema Brumfield, Sabrina Halsell, Chardae Halsell, Carmecia Thomas, Rhonda Robertson, Latasha Polston, Monique Robertson, Marquita Robertson, Ronetta Robertson, Violet Seward; grandsons Demetrius Blasingame, Darryl Floyd, Jr., Darrius Floyd, Desmond Thourton, Va'Shawn Halsell, Giavonni Halsell, Cornell Brumfield, Marquell Curvin Halsell, Roderick Thomas, Sr.; great-grandchildren, Ja'Kye Floyd, LaNyah Floyd, Miranda Blasingame, Demetrius, Jr., Inspire, Deva, Karma Falings, Leighton, Kyra, Leela Cook, Kymani Cook, Elijawuan Washington, Cedric Thomas, Eric Thomas, Noah Washington, Rayshon Ashe, Deon Halsell, Demarlo Halsell, Dea'jay Halsell, Darius Watson, Jamarion Revels, Richard Metcalf, Robert Brumfield Jr., Jamauri Brumfield, Malachi Halsell, Micah Halsell, Messias Halsell, Demarco Penny Jr., Demareay Penny, Ah'mere Drake, Emahjj Drake, Masiah and Michol Blasingame; Eboni Washington, CarYonia Robinson, CaRon Robertson, Jayda Marie Cooper, Roderick Thomas, Jr., Sheena Robertson, Kirstie Robertson, Alexa Robertson Eddie Robertson, Jr. Eniyah Thomas, Alaayah Ashe, Ry'Aire Adams, Dimyiah Halsell, De'Asia Watson, Dzarrah Watson, Ja'shi Revels, Joshanay Revels, Teasia Williams, Ta'Kirie Lockett, and Malayah Brumfield and Larry Saleel Collier, Kymani Cook, Marquise, Marquell, Taliyah, Tanae, Cazyra, Keaikion, Tyrik, Tayshn, Tarin; great-great- great grandchildren; Ta'mie, Kenzlee, Aziriah Dunklin, Azani Robinson, and a host of beloved family and friends.
| Service | Location | Date | Time | Stream Link | Directions |
| --- | --- | --- | --- | --- | --- |
| Visitation | Spring Grove Funeral Home, 4389 Spring Grove Avenue, Cincinnati, OH 45223 | Saturday, May 1, 2021 | 9:00am | | Directions |
| Funeral Service | Spring Grove Funeral Home, 4389 Spring Grove Avenue, Cincinnati, OH 45223 | Saturday, May 1, 2021 | 10:15am | Live Stream Link | Directions |
Add a Tribute