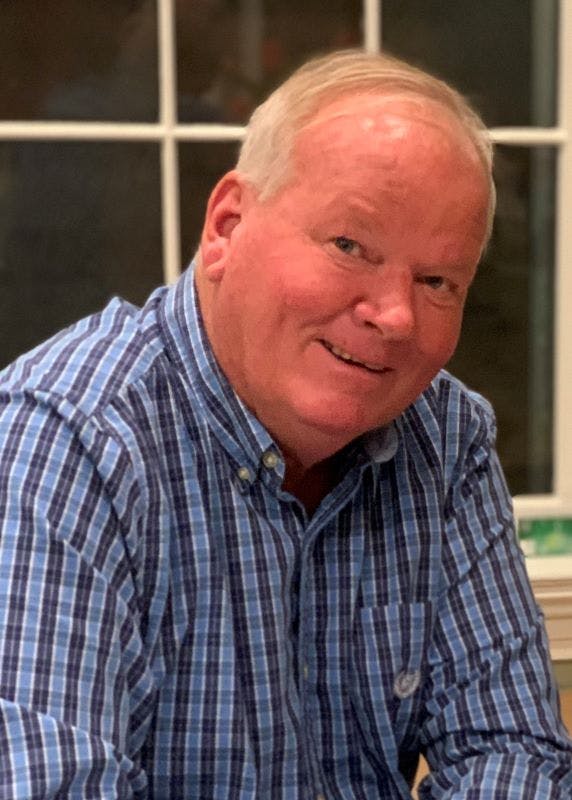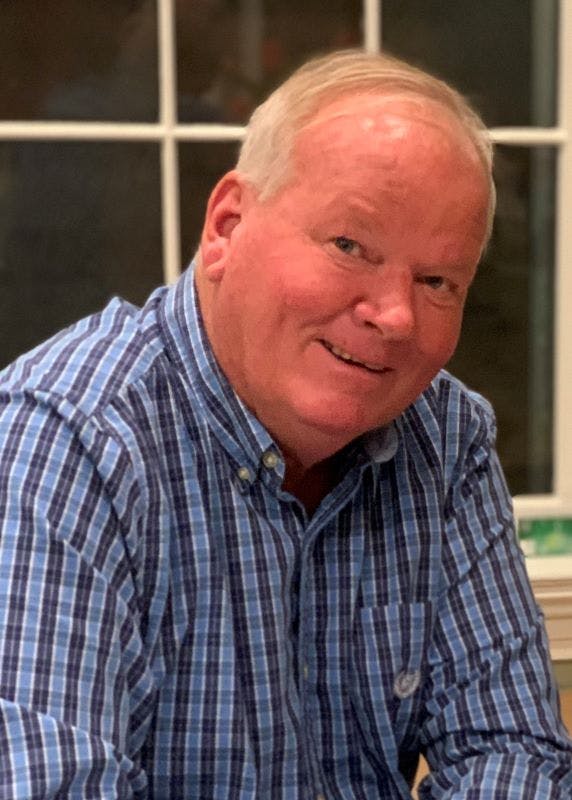 | Service | Location | Date | Time | Directions |
| --- | --- | --- | --- | --- |
| Memorial Service | Spring Grove Funeral Home 4389 Spring Grove Avenue Cincinnati, Ohio 45223 | August 15, 2021 | 2:00pm | Directions |
Obituary
William Albert Schmitt, 69, of Cincinnati passed away on March 21, 2021. Born November 15, 1951, he was the son of Marion and Al Schmitt of Cincinnati; and twin brother to Robert Schmitt all of whom preceded him in death.
He is survived by his children Lauren (Ryan) Bosse, Erika Schmitt and Kyle (Kristin) Schmitt all of Cincinnati, OH; his grandchildren Thomas, Mackie and Kelly. William is also survived by Karen, the mother of his children and lifelong friend; his brother Tom (Nancy) Schmitt, sister Karen (Randy) Hess, and sister-in-law Madene Mandel.
Bill was a graduate of Oak Hills High School and the University of Cincinnati where he received a Bachelors of Science in Business. While at UC, he became a proud member of the Sigma Chi fraternity where he met many of his lifelong friends.
Bill was active in his children's lives, his community and his friendships as he played the role of coach, parent, friend, and board member to various organizations. Not one to sit idle for long, Bill was an active participant and organizer of various local and AAU sports teams, basketball organizations and the swim club.
Throughout life, Bill could always be counted on to have fun. He enjoyed boating with family and friends, searching for Toto in various hotels, family vacations, as well as numerous annual trips with his fraternity brothers to Lake Cumberland and Mardi Gras.
A life-long hobby for Bill was restoration work - whether it be for himself or helping another person - he loved the satisfaction of finishing a car, jukebox, pinball machine, bowling machine or even a home improvement project!
In addition to spending time in Cincinnati, Bill lived in Redington Shores, FL, where he enjoyed time with his friends and neighbors and was a member of the ROMEO Club. He was also a co-founder of the Gulf Mariner's American Shuffleboard Society and spent time organizing shuffleboard tournaments (even after he originally said he would never be caught playing shuffleboard!) and poker games for his friends.
The family will hold a memorial service at Spring Grove Funeral Home at 2 PM on Sunday, August 15th which will immediately be followed by a memorial reception until 5 PM.
In lieu of flowers, donations can be made in memory of Bill Schmitt to support Sigma Chi (University of Cincinnati) or to support stroke research at the American Heart Association.
Sigma Chi (Cincinnati Chapter)
Lincoln W Pavey Educational Foundation
P.O. Box 42605
Blue Ash, OH 45242
Tax ID: 45-4241024
American Heart Association
5211 Madison Road
Cincinnati, OH 45227
Add a Tribute