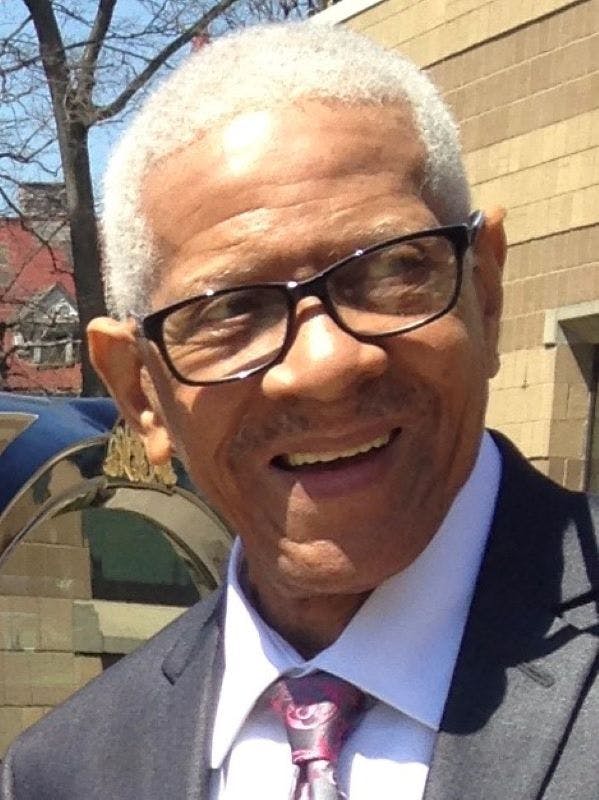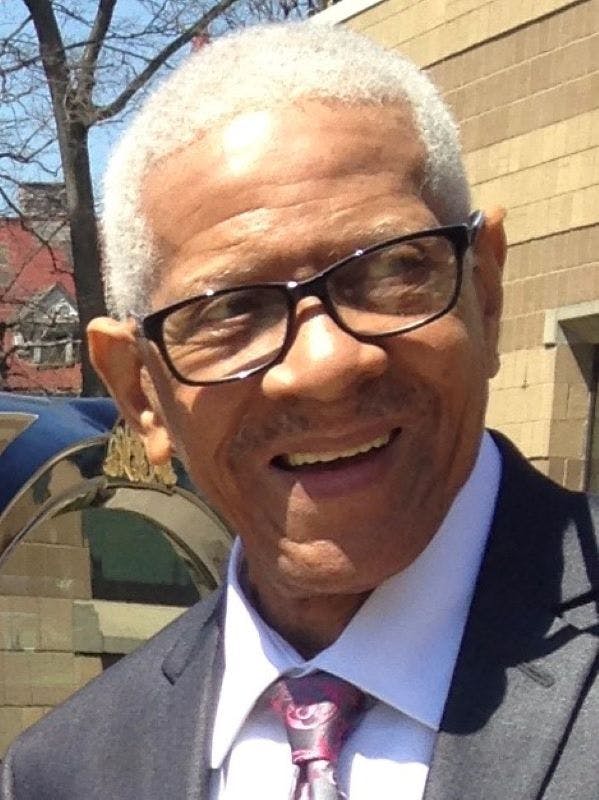 Obituary
Wilbur C. Kelly, Junior, the 7th child of a Blended family of 18; was born June 26, 1930 to the union of Wilbur H. Kelly, Senior and Edna Reid in Springfield Ohio.
Wilbur grew up in the West End and attended Central High School; where he played football and ran track. Wilbur was raised by His Father, Wilbur Kelly Senior, who married his Step-Mother, Carrie Kelly after the loss of Edna. At the age of 21 Wilbur was drafted in the U.S Army and served in the Korean War. He served for 2 years as Private First-Class Radio operator Technician. In 1953 he was honorably discharged; he later earned a bachelor's degree of Arts from the University of Cincinnati.
Prior to his departure to serve in the military, Wilbur met and married Bernice Jarrels. They welcomed the birth of Michael Kelly in 1952 just prior to his deployment to Korea. They welcomed a second child Marvin in 1964. This union lasted until 1968. Wilbur also Fathered Jamel Rogers in 1981.
Wilbur was baptized at an early age. He joined Zion Baptist church under the Pastoral leadership of Rev. L. Venchael Booth; Where he joined the Mass Choir Ministry and shared his wonderful Baritone voice and dedicated himself to serving The Lord.
Wilbur was an avid Tennis player and was instrumental in being a co- founder of the Walnut Hills Tennis Association. The first African-American amateur traveling tennis club of Cincinnati. He was instrumental in getting Black youth involved in the sport and offered lessons to many inner-city youth for free. Wilbur was also a lover of jazz and was a talented musician himself and played saxophone with some of the Cincinnati Greats.
After many years together Wilbur married Betty Williams in November, 1987. They remained married until her death on May 16, 2010. They were two of Cincinnati's black socialites. Wilbur worked at General Electric Aircraft Engine Group for 45 years. His hobbies included custom framing of artwork from famous artists and serving the Church and community. His hard work can be found in living rooms throughout Cincinnati and the surrounding areas as well as other states. His own home was a small art Museum. He was an artist as well and drew up many futuristic designs back in the 1970's that are being used today.
Wilbur's art and fund raising skills inspired the Cincinnati Chapter of the Tuskegee Airman to name their annual celebration "The Wilbur Kelly Annual Tuskegee Airman Picnic" in honor of his donations and other funding that he brought to the Chapter. In 2019, Wilbur received the Salute of Gratitude Citation at the Annual Tuskegee Airman Gala Affair; for his years of dedication and contributions.
He was preceded by His parents, and 15 of his siblings.
He is Survived by Sister Florence Elaine Fannon and Brother Charles Kelly (Deborah), three sons, Michael Kelly (Harriet), Marvin Kelly and Jamel Rogers (Betty). Grand children Monique Edwards (Kenneth), Miranda Phipps, Byron Welton, Brandon Kelly, Heaven Rogers, Spirit Rogers and Rizin- Hope Rogers. He will be missed by 6 Great Grandchildren and a host of nieces and nephews; including his Beloved Niece, Damita Allen (Derrick), who became his Care Servant.
| Service | Location | Date | Time | Stream Link | Directions |
| --- | --- | --- | --- | --- | --- |
| Visitation | Zion Baptist Church, 630 Glenwood Ave, Cincinnati, OH 45229 | March 6, 2021 | 11:00am - 12:00pm | | Directions |
| Funeral Service | Zion Baptist Church, 630 Glenwood Ave, Cincinnati, OH 45229 | March 6, 2021 | 12:00 pm - 1:30 pm | | Directions |
| Graveside Service | Spring Grove Cemetery, 4521 Spring Grove Avenue, Cincinnati, OH 45232 | March 6, 2021 | 2:00 pm - 2:15 pm | | Directions |
Add a Tribute