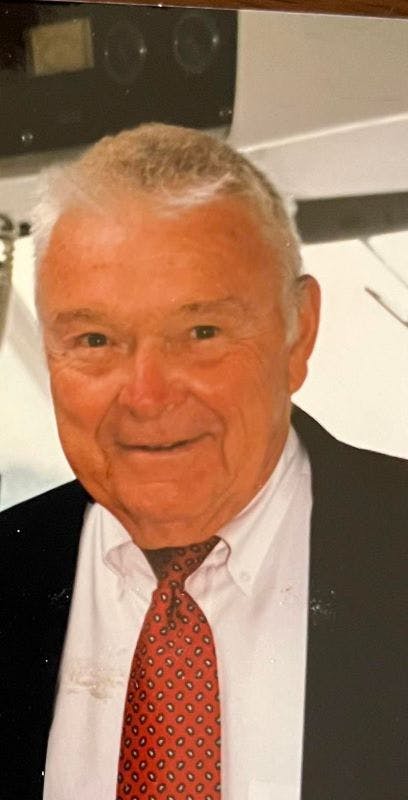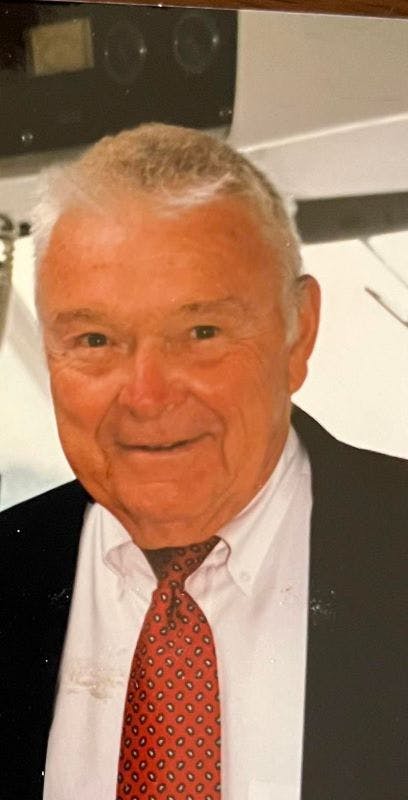 | Service | Location | Date | Time | Directions |
| --- | --- | --- | --- | --- |
Obituary
Warren Keplinger Hinsch, affectionately known as "Tots" to those who knew him well, passed away peacefully Tuesday, March 14, 2023, at the fine age of 98 years old. Warren was born May 1, 1924, in Cincinnati, where he lived his entire life. He was the son of Margaret and William Hinsch, and brother of Beverly Owen of Hinsdale, Ill.
Warren is survived by the love of his life for 73 years, Marjorie Kessler Hinsch; children Amy Tumblin (Steve, deceased) of Worthington, OH, Lisa Painchaud (Chris) of Carmel, IN, and Warren K. "Kep" Hinsch, Jr. (Suzanne) of Cincinnati, as well as 7 grandchildren: Jennifer Winstanley (Brian), Katie Sprague (Ryan), Chris Tumblin (Maureen), Charlie Painchaud (Kristen), Andrew Painchaud (fiancé Arianna), Corinne Hinsch, Warren K. "Trey" Hinsch, III (Katie); and 8 great-grandchildren (with another one on the way this summer.)
Warren loved his high school alma mater, Walnut Hills. He showed his devotion by organizing countless alumni events and fundraisers over the past several decades for the school. He attended Cornell University but left to serve his country in WWII. He enlisted in the military, where he served in a US Navy Beach Battalion, taking part in several island invasion campaigns in the Solomon Islands and elsewhere in the South Pacific.
After the war, Warren returned to school at Miami University, where he was a member of Beta Theta Pi fraternity, and where he met his future bride, Marjorie Kessler. Warren graduated in 1949, and married Marjorie later that year in Ft. Thomas, Ky.
As he dove into a career in the insurance industry that would span seven decades, Warren accumulated a legendary resume of civic leadership, volunteering his time and talents to The Cincinnati Automobile Club, The University Club, Beech Acres, and he was a founding member of the Walnut Hills High School Alumni Foundation. He was also a member of The University Club, Gyro/City Club of Cincinnati, and the Leland Country Club of Leland, MI.
Through his many years, Warren's two happiest places were at the cottage he and Marjorie owned on Lake Leelanau, MI, or anyplace where he was with his loving family. When he was at the lake, surrounded by his children and grandchildren, he was in his perfect place. His third happiest place was on the golf course, though the game of golf didn't always return the love.
Warren will be missed by the hundreds of friends he made growing up in Cincinnati, in school, in business, through his many civic posts, and on the golf course. He made friends wherever he went.
His family will conduct a private graveside ceremony at Spring Grove Cemetery.
Memorials can be made to Walnut Hills High School Alumni Foundation, 3250 Victory Parkway, Cinti. OH 45207; Beech Acres Parenting Center, 615 Elsinore Place, Suite 500, Cinti, OH 45202; or Hospice of Cincinnati. www.springgrove.org
Additional Links
Add a Tribute