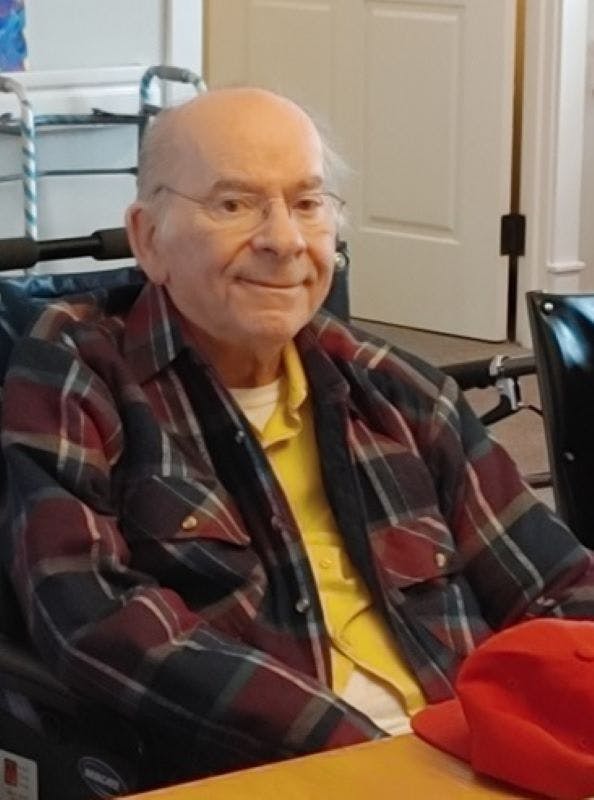 | Service | Location | Date | Time | Directions |
| --- | --- | --- | --- | --- |
Obituary
Walter Earle Ulrey, beloved husband and father, passed away on Saturday, June 18, 2022 after a long battle with dementia and other complications from post-polio syndrome.
Originally from Louisville, Kentucky, his parents relocated to the Washington, DC, area when he was just a small child. Over the years, Walter came to love Washington and always called himself a "DC Guy". He lived to witness protests and Presidents, assassinations and inaugurations, and the landing of a man on the moon. To him, Washington was always home.
Walter grew up in Bethesda, Maryland and graduated from Bethesda Chevy Chase High school. He married his best friend, Joanne Davis, in 1957. Their marriage lasted 65 years and only ended with his passing.
Walter graduated from the George Washington University with a Bachelor of Arts degree in American Literature in 1960. He later took a career path as a technical writer for IBM, specializing in areas such as the Lunar Missions and Air Traffic Control. He was devoted to his family and lived to spend his leisure time with them either hiking in nearby parks or strolling through downtown DC, particularly the Smithsonian or the Foggy Bottom neighborhood. After he retired, he enjoyed auditing classes at GWU, and eventually attended every History course the university offered. He was an avid baseball fan, a dog lover, and a classic movie buff.
In his later years, Walter and Joanne relocated to Maineville, Ohio. He spent his final years enjoying family visits and cookouts and his little dog, Penny.
Walter is survived by his wife, Joanne, daughters Jenifer and Stefanie, and of course, Penny.
In lieu of flowers, donations to the St. Jude Children's Research Hospital in Walter's name will be greatly appreciated. www.springgrove.org
Add a Tribute