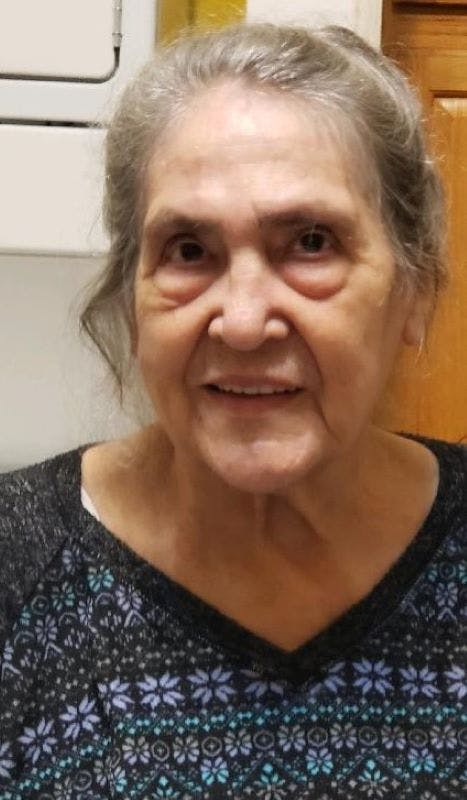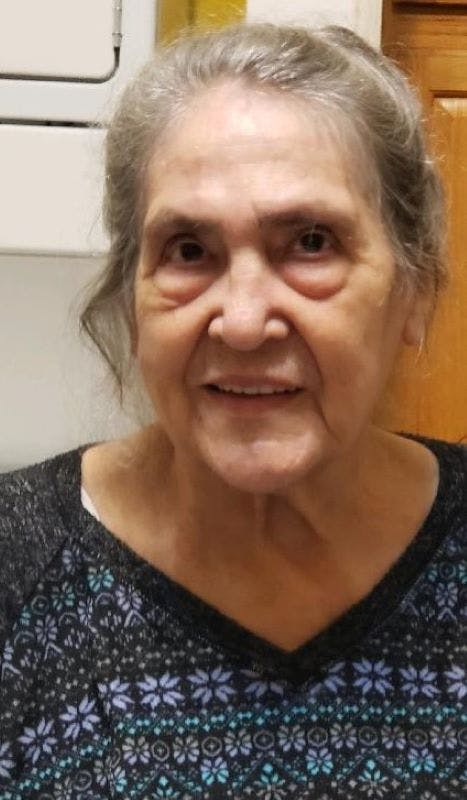 | Service | Location | Date | Time | Directions |
| --- | --- | --- | --- | --- |
| Visitation | Spring Grove Funeral Homes 4389 Spring Grove Avenue Cincinnati, Ohio 45232 | June 24, 2022 | 1:00 - 2:00 PM | Directions |
| Funeral Service | Spring Grove Funeral Homes 4389 Spring Grove Avenue Cincinnati, Ohio 45232 | June 24, 2022 | 2:00 PM - 3:00 PM | Directions |
| Burial | Spring Grove Cemetery 4521 Spring Grove Avenue Cincinnati, Ohio 45232 | June 24, 2022 | 3:00 PM - 4:00 PM | Directions |
Obituary
Virginia Ann (Wright) Mutters, age 86 of Cincinnati, Ohio, passed away peacefully on June 19, 2022.
Virginia was born on November 14, 1935 to Andrew and Eliza (Haddon) Wright in Beefhide, Kentucky. She had 10 siblings. She graduated from Dorton High School. After high school, she moved to Cincinnati and planned on attending nursing school in Berea, Kentucky. She began caring for her brother's children and also friend's children, then went on to work at RCA. Later, she met her husband Ronald and they stayed in Cincinnati.
Virginia married Ronald Mutters on June 2,1956 in Lawrenceburg, Indiana. Family was always important to them and together they raised 8 wonderful children. Virginia loved being a mother. After their first child, she did not work outside the home. She was always there for her children and other children that she cared for. She was a compassionate, caring person who continued to care for her grandchildren and great grandchildren for the majority of her life.
Virginia enjoyed spending time with family, friends and most music. She liked watching dancing and singing shows on television and loved her cook books, magazines, and newspaper, and was an avid reader. You could always depend on Virginia to keep you posted on current events. She traveled some, but was always worried that someone would stop by or need her and she wouldn't be available.
Virginia leaves behind her loving children, Cherry (Todd) Ungerbuehler, Rhonda (Joel) Stephens, Fred (Debbie)Mutters, Paula (John) Fussinger, Jeff (Felicia) Mutters, and Daniel (Jennifer) Mutters, daughter-in-law, Melinda Mutters, many grandchildren and great grandchildren, sister, Nina Belcher of Louisville, Kentucky, brothers-in-law's, Leroy Mutters and Bobby Mutters, sister-in-law's, Dorothy Mutters and Sandy Mutters. As well as many loving nieces and nephews.
In addition to her parents, Virginia is preceded in death by her beloved husband, Ronald Mutters, children, Steven Mutters, and Cynthia (Kevin) Pfetzer. Siblings, Vernal (Billy Sue) Wright, Walter (Yvonne) Wright, Dock (Juanita) Wright, Leon (Phyllis) Wright, DV (Doris Jean) Wright, Beulah Wright, Brenda (Dempsey) Smallwood , Judy (Urban) Lancer, and Luna Mae Mullins. She was also preceded in death by brother and sister-in-law's, Raymond Mutters, David (Dorothy) Mutters, Donald Mutters, Pete (Evelyn) Mutters, Darlene Mutters and Buddy Belcher.
Visitation will be held on Friday, June 24, 2022 from 1:00-2:00 p.m. at Spring Grove Funeral Homes, 4389 Spring Grove Ave. Cincinnati, OH 45223. Funeral service will begin at 2:00 p.m. Burial to immediately follow at Spring Grove Cemetery 4521 Spring Grove Ave. Cincinnati, OH 45232. www.springgrove.org
Add a Tribute
Stay up to date
Sign up to get the latest information on current events at Spring Grove and to be notified of new products and services.