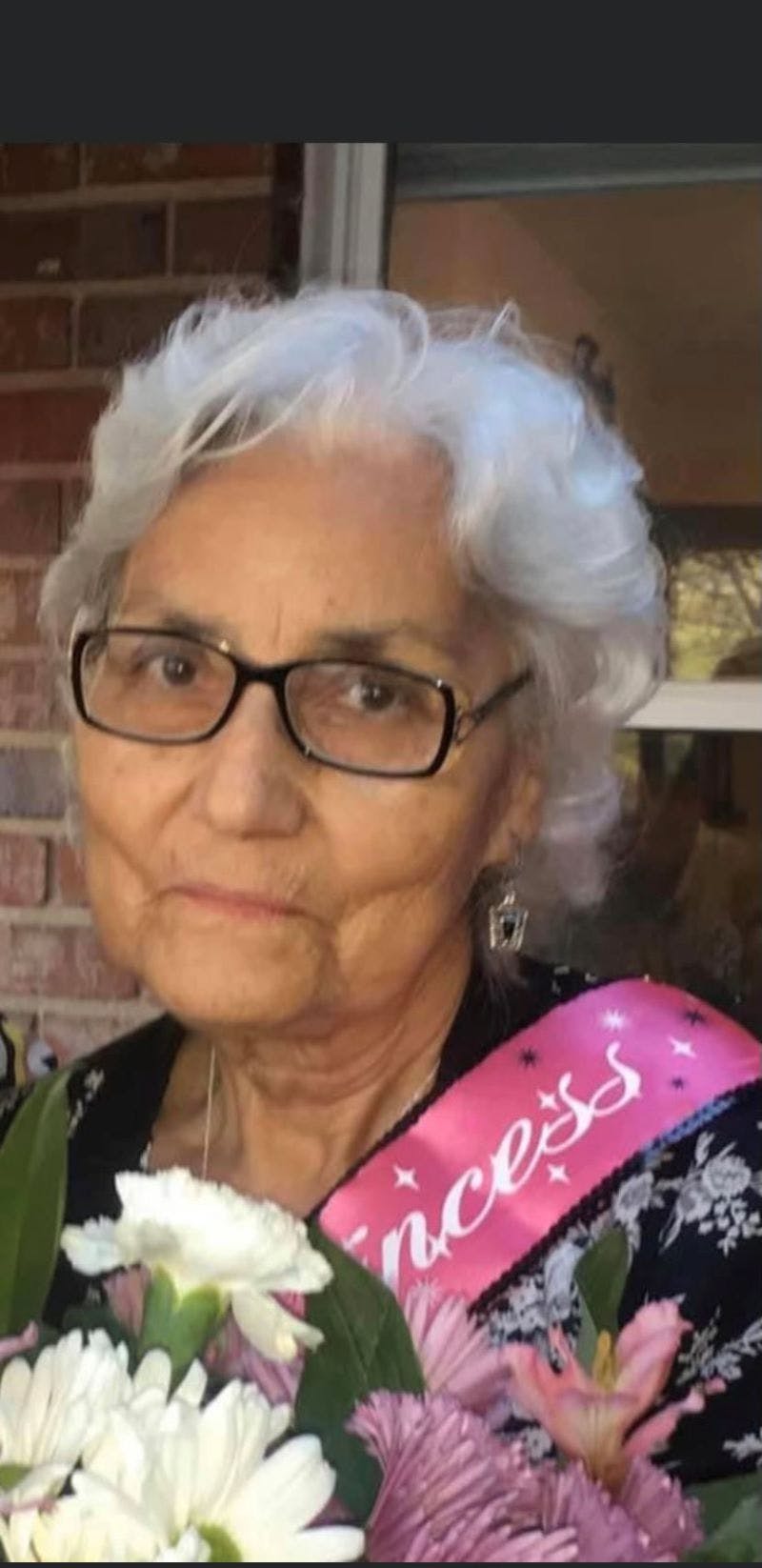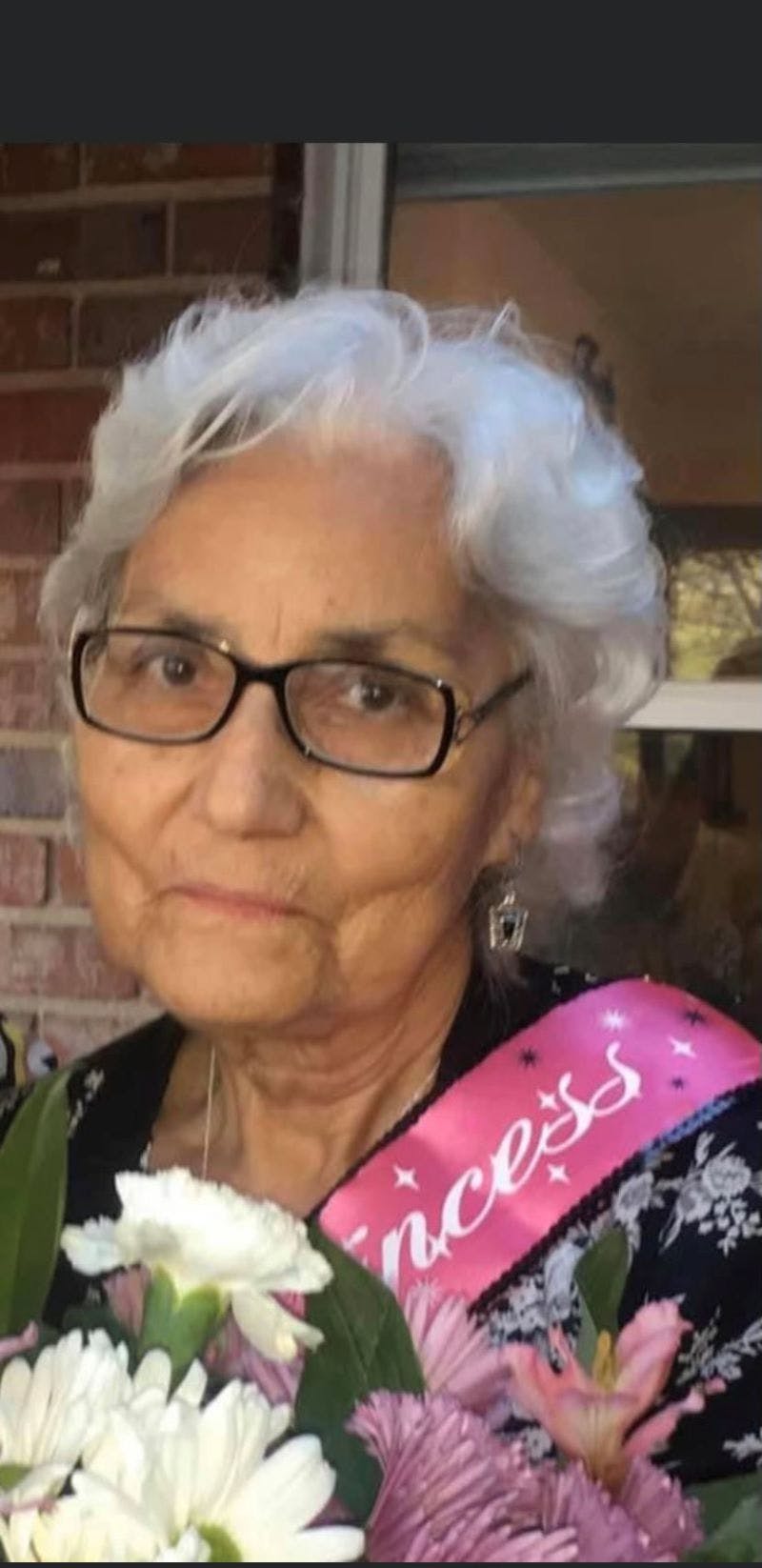 | Service | Location | Date | Time | Directions |
| --- | --- | --- | --- | --- |
| Mass Of Christian Burial | St. Martin of Tours | Saturday, October 9, 2021 | 10:00 AM | Directions |
Obituary
Victoria Emperatriz Diaz Arias Vieira, age 89, a resident of Green Township, OH, passed away on September 29, 2021 at home, surrounded by her loving children.
Victoria is survived by her son, Mario Eduardo Diaz (partner Patricia Davis); daughters, Hilda "Patricia" Magdalena Grullion, Maria "Veronica" de la paz Diaz, Olga Elizabeth Diaz; grandchildren, Justin Diaz, Keesha Koeppen, Kali Newman, Madison Grady, Sydni Crass, and Bailey Crass; great grandchildren, Brayden Diaz, and Payton Pope; a special "granddaughter at heart," Victoria McCaffery; sister, Elida Proaño Arias; Her nieces and nephews: Borja Arias, Torres Arias, Cifuentes Arias, Proaño Arias, Gonzalez Arias, Arias Ordoñez, Arias Rey, and extended families.
She is preceded in death by her first born son, Joseph Eduardo Diaz; her parents Victor Manuel Arias and Juana Arias Vieira; and her siblings Teresa, Eugenia, Clara, Piedad and Rodrigo Arias Vieira.
Our beloved mom was a truly devoted child of God, who loved her family and her church. She was an active parishioner at St. Martin of Tours and a committed volunteer of their Knit, Pearl & Chain Gang, whose work benefited local nursing homes, pregnancy centers and funerals. Mom was known for her beautiful, speedy and accurate knitting and crochetting skills as well as her sweet and loving nature.
Mom was a first generation immigrant from Baños, Ecuador, South America, who brought her children to Cincinnati to provide an opportunity for a better life. As a single mother of four she was an extremely hard working woman, often working multiple jobs to provide for her children. She worked at Levi's Strauss and later used her sewing skills working at Polly Flinders in the design department creating New York City specialty young girl designer clothing. Her strength, courage and perseverance were evident throughout her life and she was a great example to all who knew her. Several of mom's favorite pass times were spending time with her family, cooking for family and friends, gardening, knitting, crocheting, embroidery, swimming, and walking her grand pups, Sophie and Twinkles. Mom was also a fierce 500 rummy player who showed no mercy. She loved to read and kept herself informed of current national and world conditions and politics.
Mom was a selfless, loving, nurturing, care-taker, who was a special light in the lives of her grandchildren and great grandchildren. She would give her last dime and the clothes off her back to help others. She was a giver and a helper and was always concerned that all who entered her presence were properly fed and cared for. And never did she enter a home empty handed.
Those wishing to honor our mother's memory may make a donation to Hospice of Cincinnati hospiceofcincinnati.org/donate. The family wishes to express their gratitude to her hospice nurses, Brigette Heinlein, her home health care aides, Leslie Glenn, Megan Fibert and all staff who so graciously supported us in caring for our beloved mom.
The Family would like to express our gratitude to Father Terry and Sister Nancy Merkle from Saint Martin of Tours church for the spiritual guidance and support to our beloved mom and our family.
Memorial Mass will be conducted at 10 AM on Saturday, October 9, 2021 at St. Martin of Tours, 3720 St Martins Pl, Cincinnati, OH 45211. Friends may begin gathering at the church from 9 AM until time of Mass. Her urn will rest at Cementerio Municipal "Baños de Agua Santa" Cantón Baños, Tungurahua, Ecuador.
Online condolences and memories of Victoria may be shared with her family by visiting www.springgrove.org.
The Diaz Family is being served by Spring Grove Funeral Home, 4389 Spring Grove Ave in Cincinnati.
Additional Links
Add a Tribute