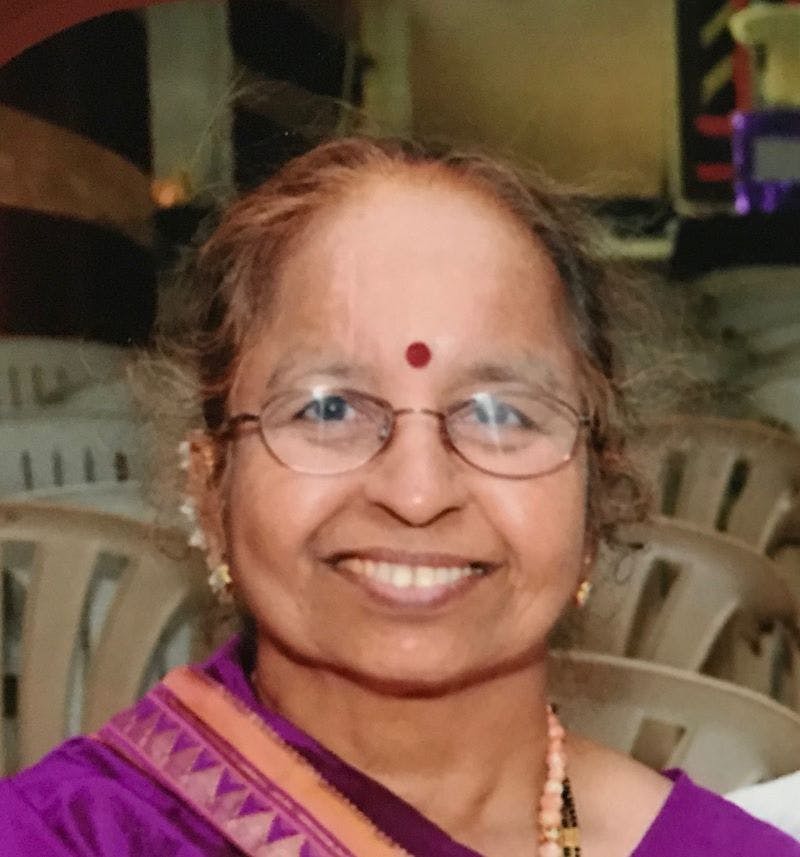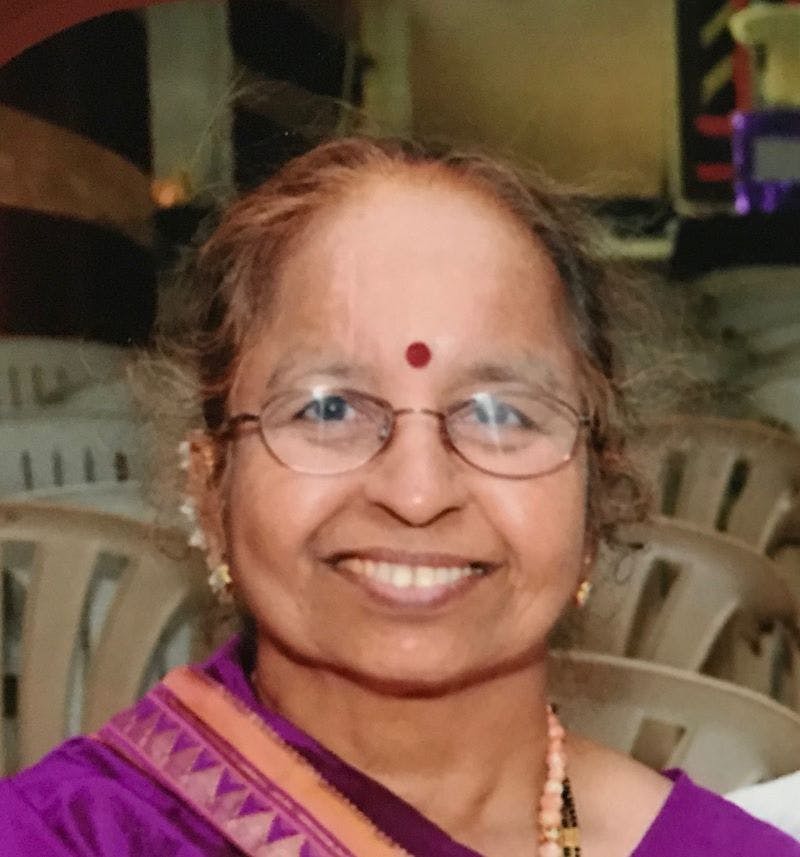 | Service | Location | Date | Time | Directions |
| --- | --- | --- | --- | --- |
| Funeral Service | Spring Grove Funeral Homes | June 21, 2021 | 12:30 pm - 2:00 pm | Directions |
Obituary
Uma Balachandran
December 22, 1947 - June 16, 2021
Beloved mother, sister-in-law, mother-in-law, aunt and grandmother Uma Balachandran died on June 16, 2021. She struggled for many years with spino-cerebellar ataxia, during which it seemed parts of her body kept breaking down, year after year, month after month. Nevertheless, she fought bravely and determinedly against the failures of her body, insisting on being taken out to enjoy the vagaries of spring weather and still flashing her trademark smile, which could light up any room.
Uma was born in newly independent India in 1947 in Calcutta. Tamil by birth, she spent most of her life in North India, mostly in Calcutta. As a result, she was fluent in English, Tamil, Hindi and Bengali. The fifth child among seven, the family faced significant hardship from a young age-their mother passed away when Uma was only fourteen, an event that Uma still marked as one of the most significant of her life, because she was so deeply attached to her mother. With marriage and motherhood at age 20, Uma became the eldest daughter-in-law in a large extended family; in that role, her workload was significant, occupied with cooking and cleaning and taking care of sisters-in-law and brothers-in-law, many of whom were little more than children.
Even as she entered the workforce as a unit secretary at a hospital after the family's move to the U.S., her role as a mother and wife continued throughout the years as she raised three children. She took that role seriously, ferrying Sivaram, Gopal and Padma to various appointments, lessons and cultural events. She was an integral part of the Indian community in North Carolina, always inviting to new community members and hosting large dinner parties at her home in Cary. Energetic, smiling, friendly, she was instantly popular and a fixture in North Carolina. While there was never a complaint about how her life turned out, Uma always had aspirations for higher education. In 1999, she realized this dream by obtaining a Master's Degree in Liberal Studies well after her children were grown up and moved out - a proud moment for her and the entire family.
Uma tackled the biggest challenge in life - the ataxia that runs in the family - with the same grit, grace and determination she exhibited through all the trials and tribulations that life invariably poses for all of us. In spite of ataxia, she was always curious and eager to see things in the world. She dreamed of travel and taking care of her grandkids in her retirement. Instead, a series of falls and the natural progression of a disease with no cure left her wheelchair bound. With her hearing and vision problems, it was increasingly difficult for her to communicate and engage with others. And yet, she always managed to smile, give hugs, listen, provide support and joy in ways that she could never have imagined.
Uma's death leaves a gaping hole in the lives of her family, especially coming so close on the heels of her husband of 52 years, Bala's death in January. Uma is survived by her children, Padma, Sivaram and Gopal, her son-in-law Subramanian, her daughter-in-law Jyoti and her five grandkids, Anand, Maya, Asha, Nakula and Nikhil.
Add a Tribute