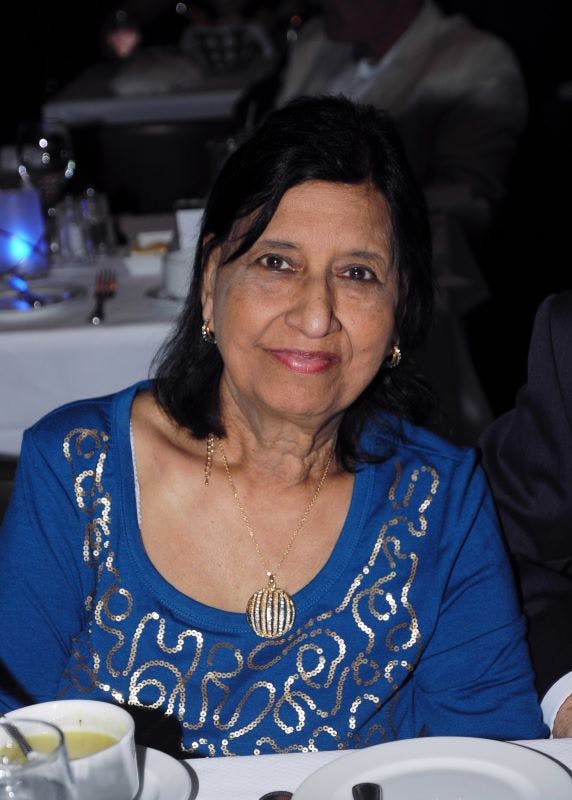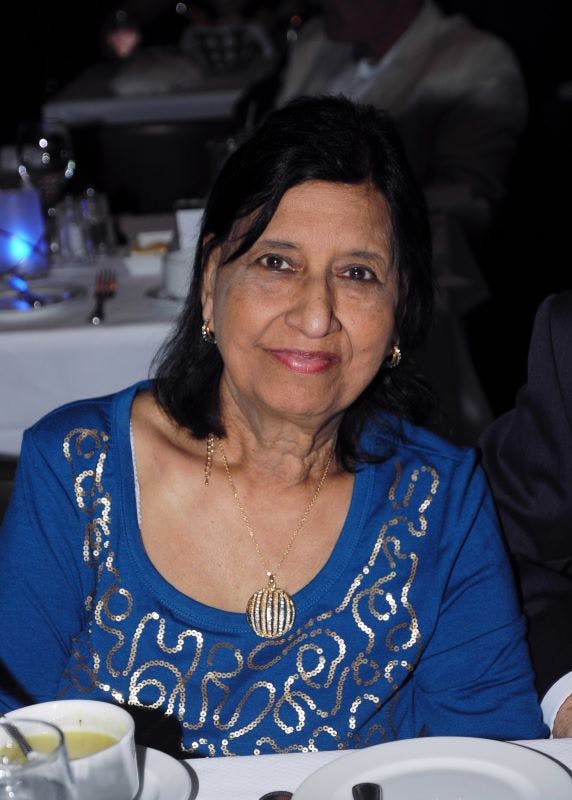 | Service | Location | Date | Time | Directions |
| --- | --- | --- | --- | --- |
| Funeral Service | Spring Grove Funeral Home, 4389 Spring Grove Avenue, Cincinnati, Ohio 45223 | November 15, 2021 | 12:30 pm - 2:00 pm | Directions |
Obituary
January 6th 1939 - November 11th, 2021
Trishla Goyal was born in Naushera, a Frontier Province in Pakistan in 1939. She was seven years old when she fled to India with the clothes on her back during the Partition in 1947. She grew up in Delhi, went to the Saint Francis Missionary School and eventually went on to receive both her Bachelors and Masters degrees in Economics from the University of Delhi.
In 1964 she married Prakash Goyal and has been happily married for 58 years. She had a strong desire to go abroad and see the United States so they both decided to come to this country in 1965. They initially came to Manhattan, NY and later White Plains suburb. Rashmi, their daughter, was born in Tarrytown in 1968 and their son, Anuj, a year later in Manhattan.
During their time in White Plains, Trishla began working as a proofreader for the local newspaper. In fact, she starting teaching English to her coworkers. In 1974, they moved to Dayton, Ohio and settled down.
Since settling in Ohio, she has created a wonderful life for herself surrounded by friends and family. Whether it be playing cards, walking the mall with her friends to get her steps in, or cooking up a feast for her loved ones, her life was filled with happy memories. She loved watching Judge Judy, Days of Our Lives, and any Indian Soap Opera on ZeeTV. She's spent her last few years traveling with her children and grandchildren and will truly be missed by all.
She was very religious and took frequent trips to India visiting almost every place of worship, including Char Dhama, Haridwar, Ayodhiya, Prayagraj. She was also an initial patron of the Hindu Society of Cincinnati, Ohio.
She had multiple health problems over the last two years and passed away on November 11th 2021, with all of her loved ones surrounding her. In lieu of flowers, a donation can be made to the Hindu Temple of Greater Cincinnati.
She is survived by her husband, Prakash; children, Rashmi & Anuj; son-in-law, Srini; and her five grandchildren, Sachin, Samina, Nupoor, Aman & Greyson.
Add a Tribute