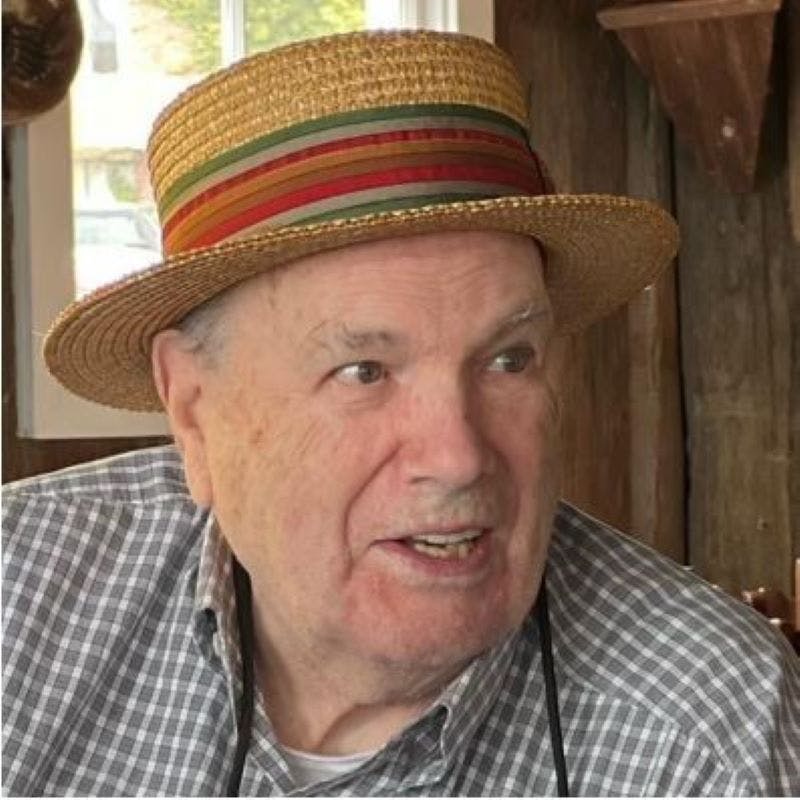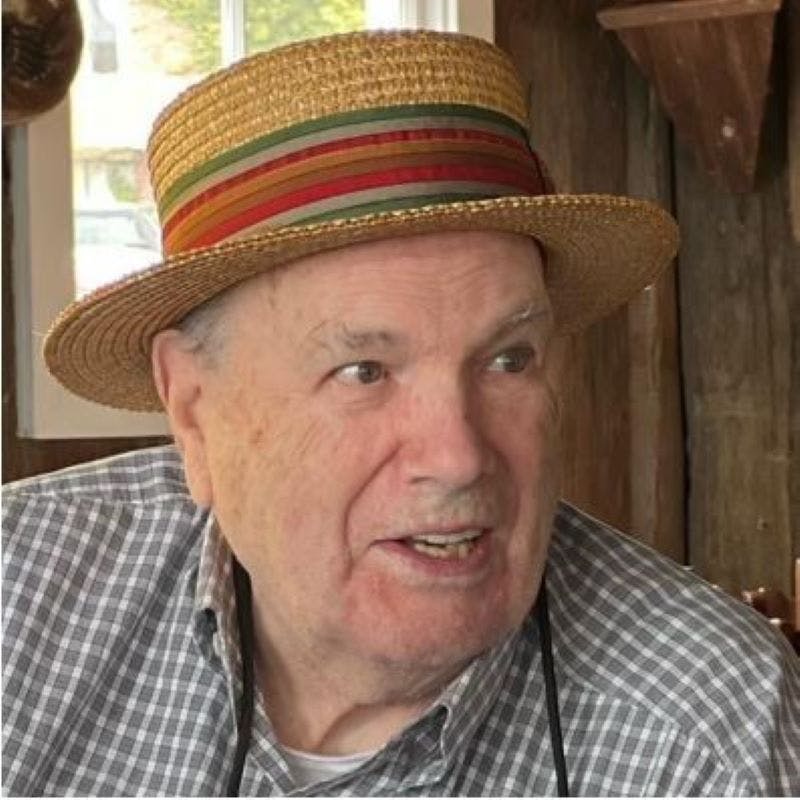 | Service | Location | Date | Time | Directions |
| --- | --- | --- | --- | --- |
Obituary
Thomas Moore Rodes ("Tom"), devoted father and husband, died in Ellsworth, Maine on the 5th of January 2023. A resident of Parker Ridge Retirement Community, Blue Hill, he was 87. He died peacefully, surrounded by his children.
The youngest child of Boyle and Harriet Rodes, Tom was preceded by his wife, Barbara, brother Boyle and sister Harriet. He is survived by his sister, Margaret Rodes White of Sperryville, VA.
Born in St Louis, MO, Tom attended high school at John Burroughs School and Phillips Andover Academy. Summer canoeing trips at Camp Keewaydin Temagami in Ontario Canada, sparked an abiding love of the outdoors and geography. Tom also had a passion for music of most styles, including bagpipes, steel pan, and close harmony, but most especially St. Louis jazz.
Tom graduated from Brown University in 1958 with a degree in American Studies. Over his four years, he earned a varsity letter in soccer, and helped found the Brown University Rowing Team. Tom served in the US Army as part of the US Special Intelligence Unit, stationed in West Germany, from 1960 to 1962. Tom's winter alpine adventures over these two years inspired him to later become a member of the Elk Mountain Ski Patrol in the Pocono Mountains.
Following his return to the Northeastern part of United States, Tom performed various roles in the energy industry in Buffalo New York and Pennsylvania (Bradford and Waverly).
In 1975, he settled his family in Garrett Park, MD where he lived for 35 years. He took up an advisory role at the financial services firm A.G. Edwards & Sons, Inc. in Alexandria, VA where he worked for over 20 years.
During his time in Garrett Park with wife Barbara, he raised a family and contributed to the local community. Before the "Soccer Mom" was invented, Tom was a model "Soccer Dad," and he hardly missed a child's match. He was a member, then Chair, of the Town's Arboretum Committee and led 'The Fall Walk' to advise the Town on trees and perennial plantings. As an empty nester, he enjoyed spending weekends in the Shenandoah countryside close to his sister.
In 2011, Tom moved to Cambridge MA where he lived for ten years. During this time, he provided devoted and tireless support to his wife as she battled Alzheimer's disease. He enjoyed living next to the Charles River and celebrated The Head of the Charles each year by gathering friends and family to enjoy his self prepared country ham.
In 2021, Tom moved to Parker Ridge Retirement Community in Blue Hill Maine. He had been coming to the Blue Hill Peninsula as part of the family's summer vacations for over 20 years. He particularly enjoyed making friends within the Parker Ridge community after Covid's enforced isolation. Tom focused on nurturing relationships with his extended family and cataloged more than 23,000 analog images and organized the family genealogy records, making the material available for future generations. He was passionate about financial planning and helped grandchildren establish retirement accounts, a testament to his long-range planning.
In addition to his sister Margy, he is survived by son Peter and daughter in law, Alison of Wilmette, IL; son Thomas, "Toby," and daughter-in-law Sachiko of Cambridge, MA; and daughter Lindsay and son-in-law Christopher Marks of London, England; and six grandchildren, Maxwell and Graham Moore Rodes, Marshall and Emi Rodes, and Philippa and Charles Thomas "Chatto" Rodes Marks.
A private graveside service will be held in May for the family at Spring Grove Cemetery in Cincinnati, OH. www.springgrove.org
Add a Tribute