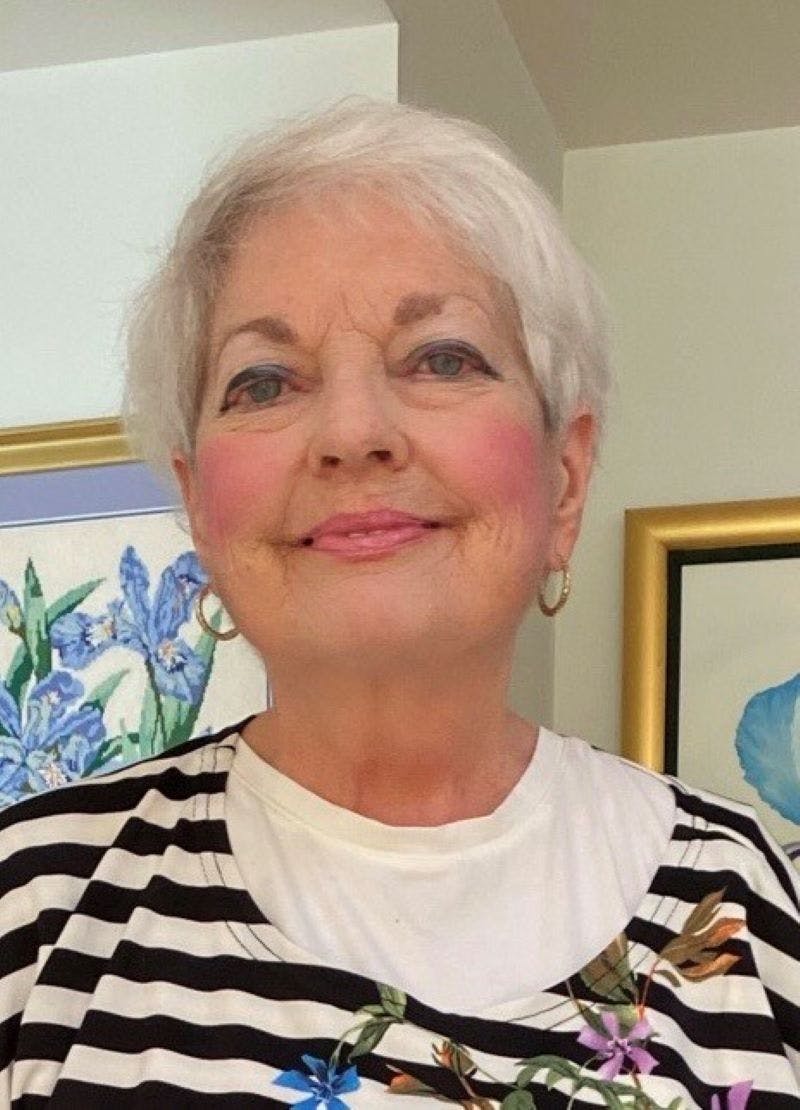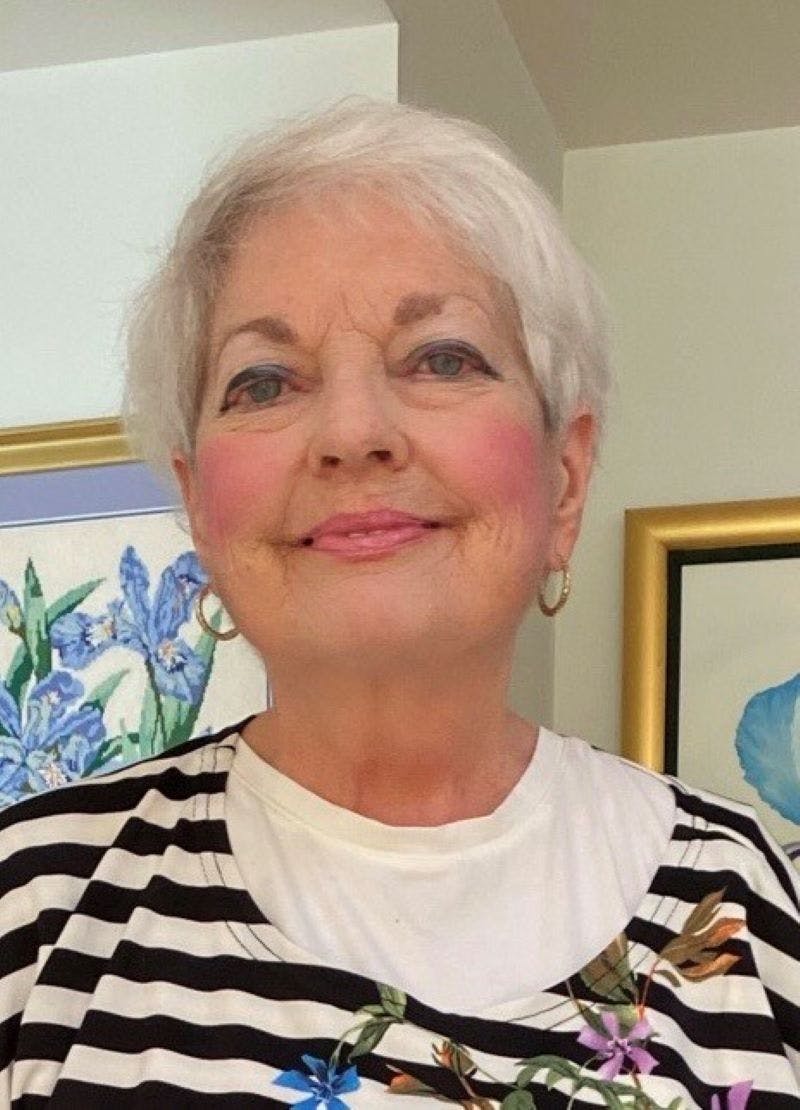 | Service | Location | Date | Time | Directions |
| --- | --- | --- | --- | --- |
Obituary
On Wednesday, August 4, 2021, Suezette Entis, beautiful loving wife and mother of three children, passed away after a long chronic illness at the age of 75 at home in Cincinnati, OH.
Suezette was born on March 14, 1946 in Manitowoc, WI. She earned her BA in Communications from Dominican College in 1976, and later obtained her BSN from Mount St. Joseph University in 1981. She practiced as a Registered Nurse for 30 years, working at the Jewish Hospital ED, Bethesda North ED, St. Elizabeth's Hospital ED in KY, and a private allergy practice. On January 20, 1979, she married Dr. Gregory Entis.
She was multi-talented and fascinated with the world, picking up new skills and interests quickly. She excelled in painting, playing piano, singing, embroidery, writing fiction, crosswords, and gourmet cooking. Before her decades-long career as a medical professional, she wrote advertising copy, worked as a technical writer on diesel engines, directed plays and movies, and served as a theater critic for the Chicago Sun-Times. She wrote dozens of short stories, exploring a variety of eras, perspectives, and experiences. Her dream was to create at least one story in every genre. She was sweet, confident, smart, and insightful. Funny and uninhibited.
But above all, Suezette was tough as nails. When a misadventure with the family's Golden Retriever and an errant squirrel resulted in Suezette breaking her pinky, she set her own bone and drove herself to the hospital. She gave birth to three children; two at home, all without an epidural. She was an ardent supporter of midwives and doulas, and an early advocate of home birth. She taught childbirth education classes, and instructed paramedics on how to read EKGs.
She passed peacefully at home, surrounded by all of her children and their partners, her husband Greg, and her sisters-in-law. To the very end, she was attended to by her loving husband; a retired doctor whose lifetime of professional experience entwined with his devotion to Suezette to make her final years more enjoyable, and her final months more bearable.
She is loved and survived by her husband Greg, her children Damian (Ruth), Jessica (Ben), and Tamar (Josh), grandchildren Finola, Jack, and Polly, sisters Jill and Laurie (Peter), nieces Samantha (Matt) and Emma, nephew Jeremy (Laura), and her extended family in Wisconsin.
She faced her end with courage and grace, and we will miss her.
A private memorial has been held for immediate family. In lieu of flowers, we ask that any donations be sent to the Hospice of Cincinnati, or a charity of your choice.
Add a Tribute