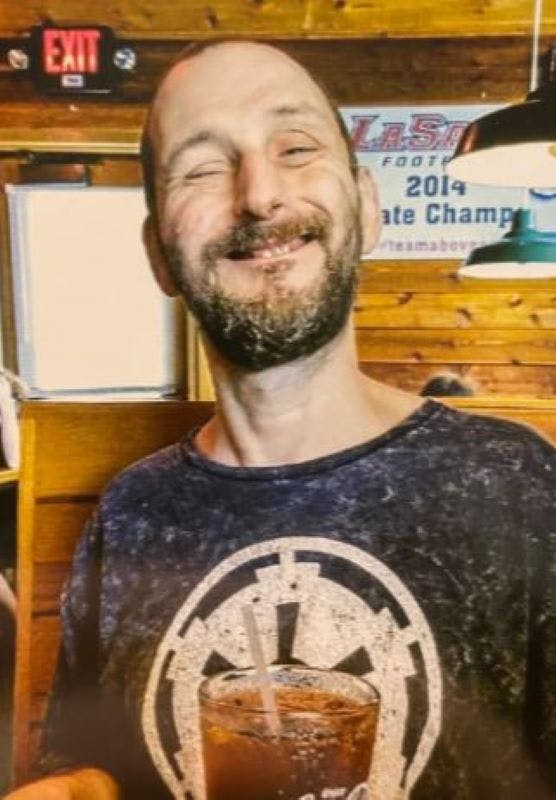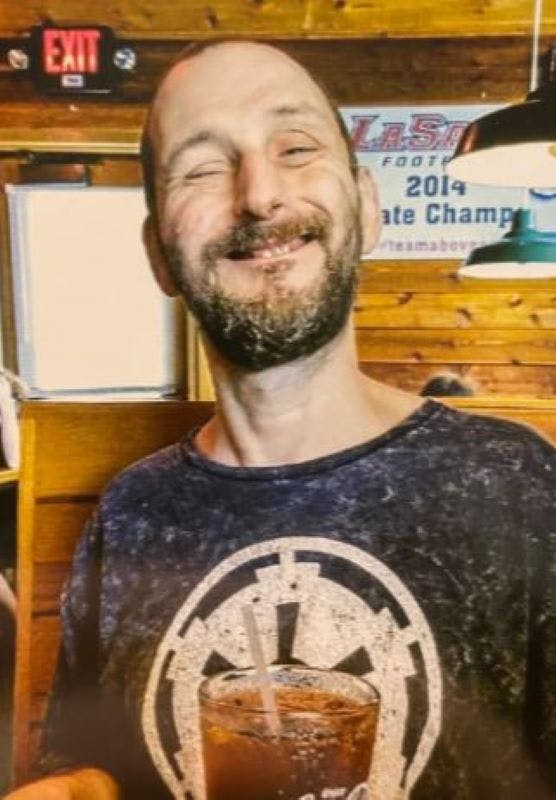 | Service | Location | Date | Time | Stream Link | Directions |
| --- | --- | --- | --- | --- | --- |
| | | | | | |
Obituary
Sean Fitzgerald, age 40, a resident of Hamilton, OH, passed away peacefully on Wednesday, June 2, 2021 after a courageous battle with Huntington's Disease.
Born on September 23, 1980 in Cincinnati, OH to his loving mother, Bridget Fitzgerald and the late Edward Fitzgerald. In addition to his father, he is preceded in death by his paternal grandparents, John and Georgia Yacenich; paternal aunt, Kathy Fitzgerald; cousin, Brandon Hornsby. In addition to his mother, Bridget, those left to cherish his memory include his brother, Todd Fitzgerald and his wife Brandy; niece, Meara Fitzgerald; nephew, Roman Fitzgerald; grandmother, Helen O'Donohoe; aunt, Julie O'Donohoe; uncle, Jeff O'Donohoe and his wife Nancy; uncle, Mike Fitzgerald and his wife Susan; and a host of cousins, other family, and dear friends.
Sean loved watching Fantasy and Sci-Fi films especially Star Wars and Lord of the Rings. He enjoyed a good comedy as well and to note one of his favorites was Step-Brothers or any film including Will Ferrell and Adam Sandler.
Sean loved being with his family. He had a heart of gold and went out of his way to ensure everyone in the room had a smile on their face by surprising them with various outings or get-togethers. He was the family's "HERO" by displaying a strong personality despite his illness and maintaining a positive outlook on life. He will be dearly missed by all who knew him.
A Celebration Reception "A Party for Sean" will be conducted at a future date and will be announced by the family.
The funeral services will be conducted private by the family. Sean now rests at Oak Hill Cemetery.
The family wishes to express their "loving thank you's" to Queen City Hospice and Laurels of Hamilton for taking great care of Sean.
Online condolences and memories of Sean may be shared to the family by visiting www.springgrove.org.
Arrangements by Spring Grove Funeral Home Tri-County, 11285 Princeton Pike, Springdale.
Add a Tribute