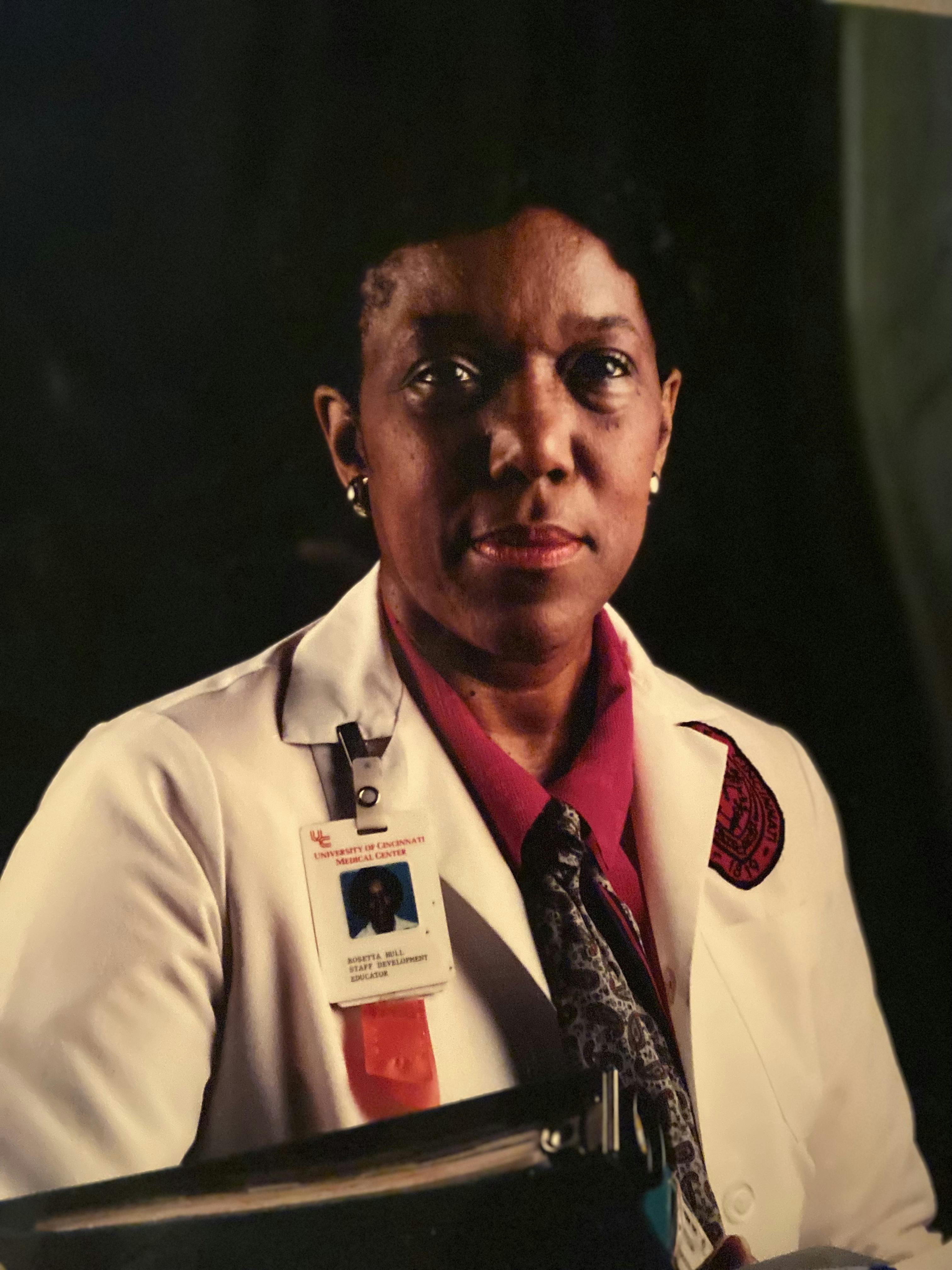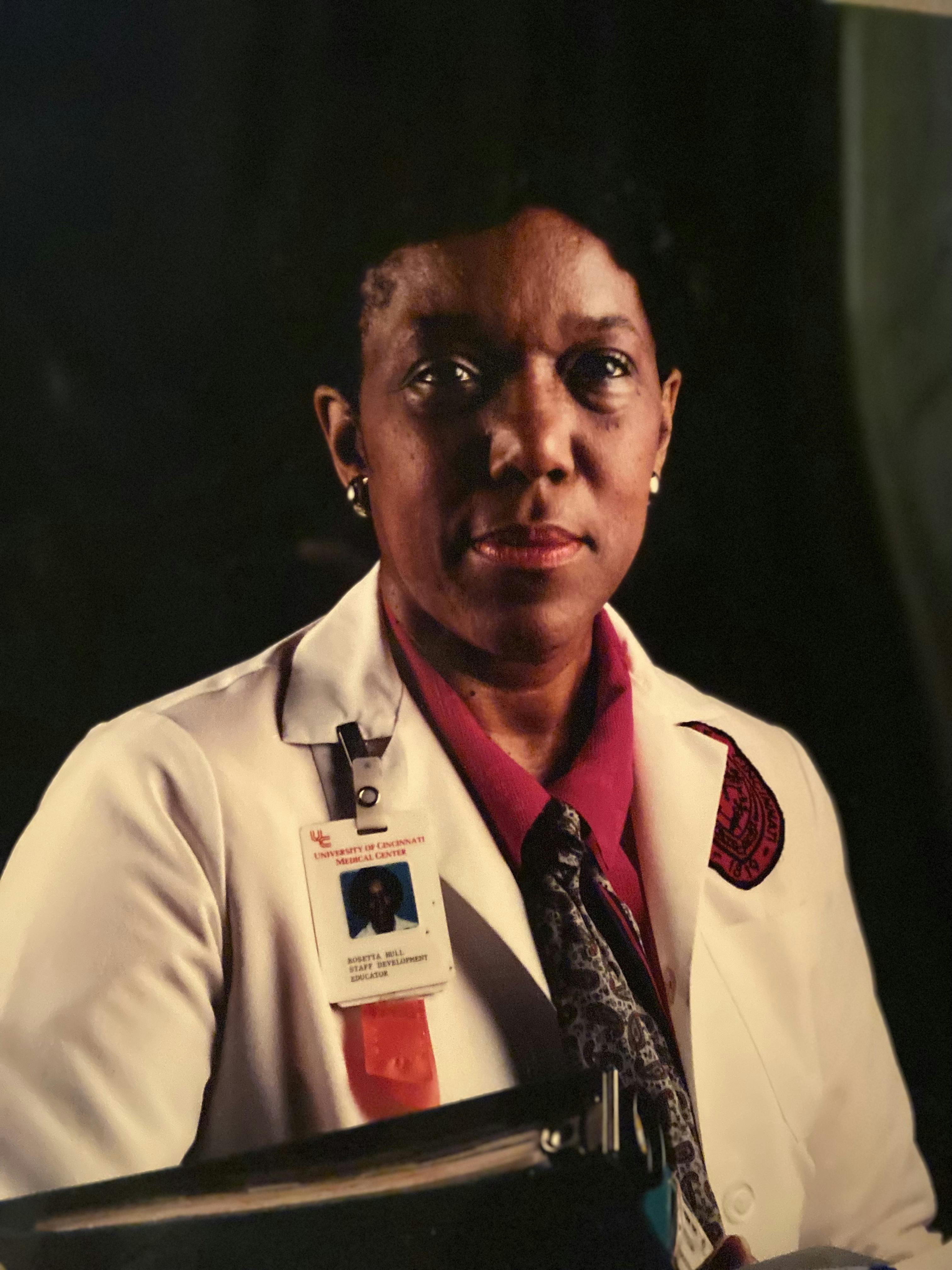 | Service | Location | Date | Time | Directions |
| --- | --- | --- | --- | --- |
| Visitation | Spring Grove Funeral Homes, 4389 Spring Grove Avenue, Cincinnati, Ohio 45223 | May 14, 2022 | 10:00 am - 11:00 am | Directions |
| Funeral Service | Spring Grove Funeral Homes, 4389 Spring Grove Avenue, Cincinnati, Ohio 45223 | May 14, 2022 | 11:00 am - 12:00 pm | Directions |
Obituary
CELEBRATING HER SPIRIT ...
Have you ever wondered what parents are thinking about when they choose our names, For Henry and Rose Nealy; their first child Rosetta was a fitting selection- a chip off the old block of Rose. Born May 14, 1935 in Cincinnati Ohio, Rosetta and sister Geraldine (Jerry) a year apart, got their early teen work ethics in "after school" jobs working for their mother who was manager of the 9th Street YMCA Cafeteria, A "West End "listed travelers stop of "The Negro Travelers Green Book"
Rosetta graduated from Hughes High School in 1955 and entered The Jewish Hospital School of Nursing from which she graduated in 1958 as a R.N. She worked at Jewish Hospital for a while then went into a career in public health nursing and became an employee of The General Hospital. By the sixties Rosetta met George Hull, of the George and Mary Hull family in Walnut Hills. They were married in 1962 at St. Andrew's Episcopal Church which relocated from the West End to the Evanston neighborhood.
In 1969, Rosetta and George adopted their first child; Stephen and in 1971 their second child Henry, Stephen E. Hull died in 2005. Rosetta loved her boys and her son Henry's twin sons; Decter and Detric who both received the gift of her mentoring efforts as their grandmother. For years, the Hull's love of entertaining family and old friends at French Lick and their annual holiday brunches became memorable.
From 1980 to 1992 Rosetta was on staff at University Hospital as an Ancillary Personal Educator and in 1991 she was honored with the Hospital Hero's Award. She continued after her retirement teaching CPR and Chemical Dependency Training along with providing some private duty health care.
For more than 35 years Rosetta shared her nursing talents at St. Andrew's Church in the ERS Parish Health Ministry. She coordinated the seasonal United Thank Offering Blue Box Campaign. In 2005, she was honored by the St. Anne's Progressive Club, her other ministries included ECP, The Episcopal Retirement Homes, assisting the Altar Guild and coordinating Red Dress Sundays.
Just like her mother she and her sister took up civic activism joining The Ohio Association of Colored Women's Clubs, Optimist Welfare Club; (one of the oldest), Rosetta served as president for many years just like her mother. Rosetta's other activities included Rockdale Academy's Girls Club, Pleasant Ridge Girls Club Mentors, Jack and Jill's Club, bridge club and also was a member of the Pan City Garden Club for 45 years.
Rosetta was diagnosed with Alzheimer's approximately 12 years ago, she suppressed it from her family for a while until it became obvious. After sister Sudan's death in 2017, her brother stepped in to be her care giver until her passing on April 9, 2022. Though the last few years were not difficult for her there were changes and change in the world –Covid. Rosetta was a fighter all the way til the end of this journey; a loving, diligent, and giving person.
Thank You, Rosetta for sharing all your gifts with us.
Rosetta leaves behind: husband- George E. Hull, a son- Henry Hull, her brother-Vincent Nealy, a grandson-Decter Hudson, nieces- Johnetta Callery, Tina Jones, Angie Warr along with a host of other family members and friends. www.springgrove.org
Please feel free to make donations in her memory to: St. Andrews Episcopal Church.
Add a Tribute