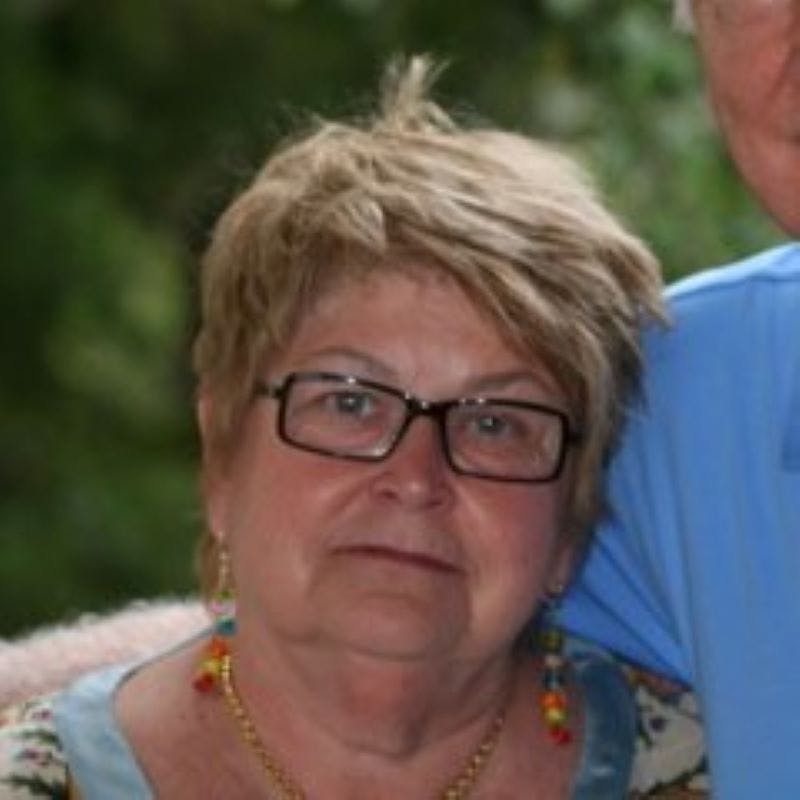 | Service | Location | Date | Time | Directions |
| --- | --- | --- | --- | --- |
Obituary
Rosalie Ann Collins (nee Niemeyer), age 84, of Cincinnati, Ohio, passed away peacefully on Thursday, May 18, 2023, with her family by her side.
Rose was born on March 4, 1939, in Kentucky, to the late Carl and Adelena Neimeyer (nee Meinecke).
On June 13, 1959, Rose married the love of her life, Jerome "Jerry" Collins. Rose and Jerry were blessed with four daughters, Lisa, Christy, Angie, and Jennie. Rose loved being a mother and took great pride in her family. She was a fabulous cook and had a heart for entertaining, music and parties. Her family will particularly miss her homemade spaghetti and meatballs and chicken & dumplings. Rose also enjoyed gardening and knew the names of just about every local tree and flower. She loved animals and had many pets over the years, including dogs, cats, hamsters, rabbits, and birds. While raising 4 girls and taking in her elderly parents, Rose went back to school and earned her bachelor's degree in literature. Later, she became a Literature Teacher through Raymond Walters College at the Jewish Community Center.
Rose was a social butterfly, and her kind and empathetic heart made it impossible not to love her.
Rose will be deeply missed by her 4 loving daughters; grandchildren, John, Madeleine, Rosie, Max, Kirby and Isaac, and great granddaughter Theodora.
In addition to her parents, Rose was preceded in death by her beloved husband, Jerry; grandson, Miles; brother, Richard "Dick" Neimeyer, and infant brother, Carl Niemeyer.
Rose will be interred privately, next to her beloved husband Jerry at Spring Grove Cemetery.
A celebration of life will be held on Saturday, July 1, 2023 from 12:00-2:00 PM at Spring Grove Funeral Homes, 4389 Spring Grove Ave. Cincinnati, Ohio 45223.
In lieu of flowers, memorial contributions may be made in Rose's honor to Hospice of Cincinnati. www.springgrove.org
Additional Links
Add a Tribute