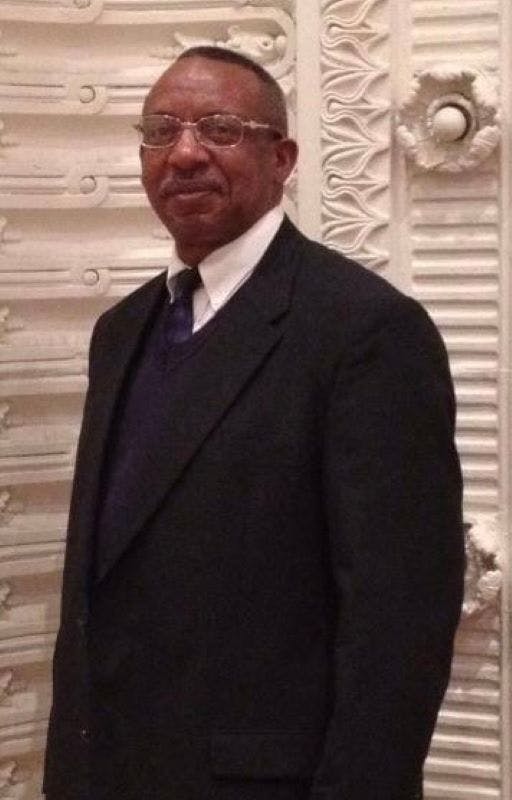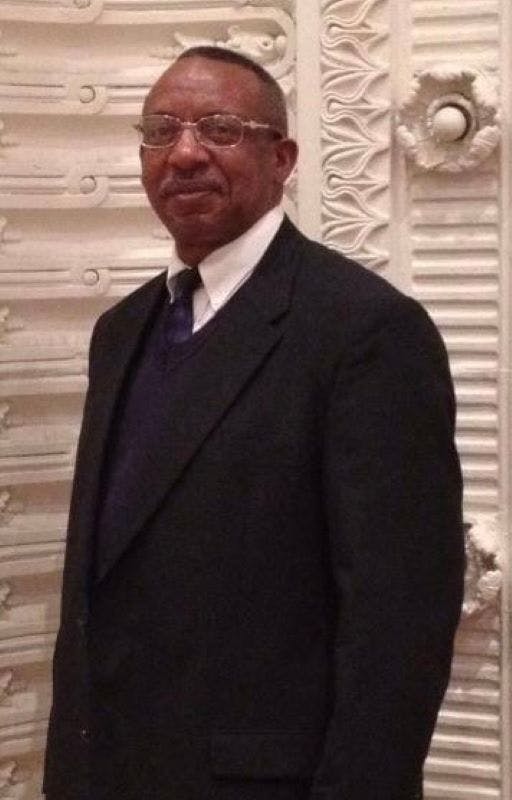 | Service | Location | Date | Time | Directions |
| --- | --- | --- | --- | --- |
| Visitation | Spring Grove Funeral Home - Tri County Chapel 11285 Princeton Pike Cincinnati, Ohio 45246 | October 15, 2021 | 10:00 AM - 11:00 AM | Directions |
| Funeral Service | Spring Grove Funeral Home - Tri County Chapel 11285 Princeton Pike Cincinnati, Ohio 45246 | October 15, 2021 | 11:00 AM - 12:00 PM | Directions |
| Burial | 11200 Princeton Pike Cincinnati, Ohio 45246 | Fri, Oct 15, 2021 | 12:15 PM -1:15 PM | Directions |
Obituary
Roderick "Ronnie" Hinton was the second born child of William Ira and Hazel (Sanders) Hinton born on November 3, 1953 in Cincinnati, Ohio. His eldest sibling is his brother, William Earl Hinton, Sr., and he was followed by his two sisters, Francine Hinton Coburn and Betty M. Ware (Alvin).
Roderick accepted Christ at an early age and later joined Ebenezer Second Baptist Church where he became a member of the choir.
He was educated in the Lincoln Heights Independent School District and graduated from Princeton High School in 1971 after it consolidated with Lincoln Heights. Upon graduation, he began working with his uncle James Pugh at Superior Chevrolet. Later, he gained employment at Phillip Carey and General Electric which he retired from after 23 years of service.
Roderick was united in Holy Matrimony to Vernetta Sims on August 22, 2015.
Prior to their union he had 5 sons, ShaRaunn R. and Roderick D. Hinton and Courtney Edwards of Cincinnati, Ohio. RaKeem Hinton of Columbus, Ohio and Wesley Edwards of Jacksonville, Florida. From his sons he was blessed with 12 grandchildren and 2 great-grandchildren. Upon his union, he gained a mother, Mellow Bennett and a daughter Nichole R. Sims-Jackson who adored him dearly.
"Push Rod", as he was also affectionately known as on the CB radio, lived a fulfilling life as a brother, father, husband, and friend. He was so proud of having built true friendships from his early childhood that lasted a lifetime. Vincent Rivers, also referred to as his brother, Jackie Stafford, a very special cousin, and Kenneth Garcia stand out among them. In his spare time, Ronnie enjoyed playing chess, watching football, and going to dinner with his sons. He also engaged in basketball, fishing, motorcycle riding, and telling corny jokes. In addition, he was an avid volunteer at the Catholic Men's Shelter which is where he reunited with his high school classmate, Vernetta, who later became his wife.
He was preceded in death by his parents. He is survived by his wife, 5 sons, a daughter, 12 grandchildren, 2 great-grandchildren, a brother, 2 sisters, and his mother-in-law, as well as a host of nieces, nephews, other relatives and friends. His love and legacy will continue to live on in the hearts and minds of all those who were blessed to know him.
Arrived: November 3, 1953 Returned: October 3, 2021
Inside Right of the Program
Program of Service (Heading & Officiant Centered on Program - All else: 3 Left Justified Columns)
Officiant - Nichole R. Jackson
Parting View "I Won't Complain" Wess Morgan
Prayer Cathena Brigham
Scripture New - John 6:35-40 Brandy Coburn
Video & Song Selection "Dance With My Father" Luther Vandross
Acknowledgements Nichole Jackson
Remarks Please limit to 2 minutes Friends & Family
Obituary Reading Cathena Brigham
Song Selection "We Shall Behold Him" Sandi Patty
Eulogy Sherry Calhoun
Benediction Sherry Calhoun
Recessional "Til We Meet Again" Evelyn Turrentine Agee
Back of the Program
Pallbearers
Roderick D. Hinton Reginald Hinton
ShaRaunn R. Hinton Alvin Ware
RaKeem Hinton Vincent Rivers, Jr.
Honorary Pallbearers
Courtney Edwards Wesley Edwards
William Hinton James Robinson
Vincent Rivers, Sr. Kenneth Garcia
Greg Smith Carl Luckett
Family Acknowledgement
The family wishes to acknowledge with deep appreciation the many expressions of love, concern, and kindness shown to them during their hour of bereavement. May God Bless and keep you!
- The Hinton Family
Internment
The Oak Hill Cemetery
11200 Princeton Pike
Cincinnati, OH 45246
Add a Tribute