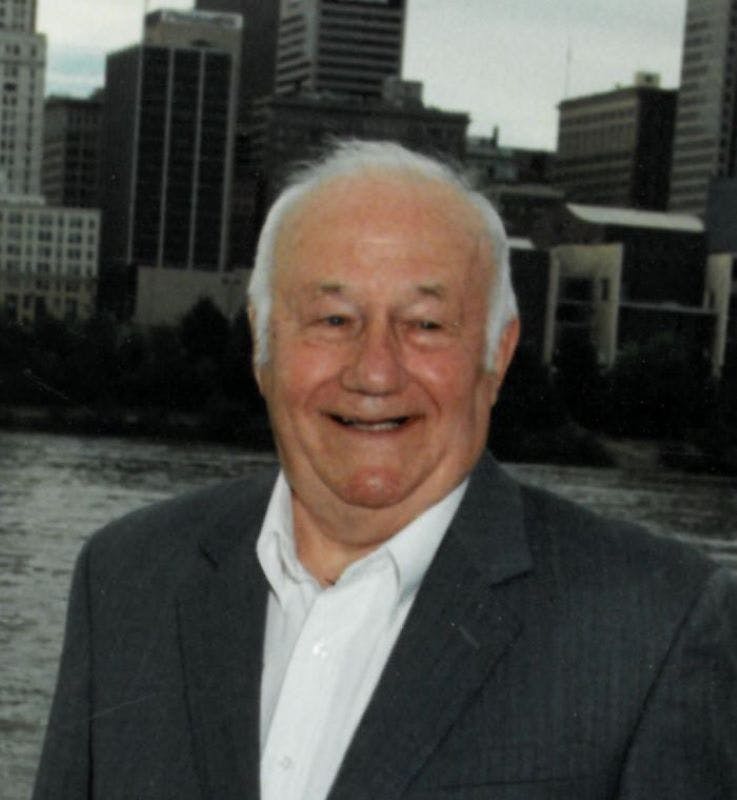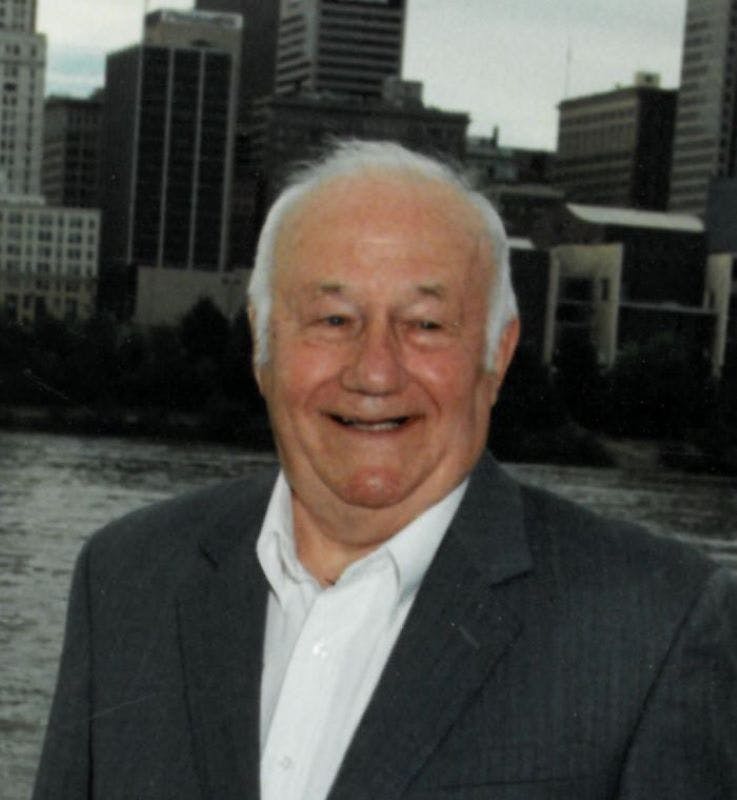 Obituary
Robert (Bob) Wilson Johnson passed away peacefully on Sunday, April 18, 2021 at the age of 90. Born in Michigan on September 6, 1930, he was the son of the late James M. and Gertrude (nee Wilson) Johnson. He was the beloved husband of Phyllis J. (nee Miller); the father of Cynthia Prows, Eric Johnson and Michael Johnson; grandfather of 9; great grandfather of 5.
Bob approached life with passion and endless optimism. He was a high school athlete, playing basketball, football and running track. He placed 3rd in Ohio for the 440 during his senior year. Restless for adventure, he enlisted in the Army immediately after high school and served in Japan. With honorable discharge in hand he returned to Germantown Ohio, intent to keep his promise to his parents and try college. A year later, he loaded up is old Chrysler to see the wild west described by one of his favorite authors, Jack London. When he reached the Northwest, he was awestruck by the magnificent wilderness and mountains and decided to stay a few years, working as a logger in Washington and a fisherman on a small salmon boat off the coast of Alaska. His family loved to hear about his adventures on the salmon boat and the beauty, thrill and eeriness of having a pod of killer whales swim by the small boat. After the death of Pete, the builder and owner of the salmon boat, Bob headed back to Germantown, ready to settle down. In 1954, he married the love of his life, Phyllis Miller. His children grew up confident in their parents' deep love for one another and took pleasure in hearing their Dad frequently express how very lucky he was to have Phyllis's love. Almost daily, his children would hear him remark on his wife's beauty, intelligence and/or quiet strength.
Bob was an entrepreneur at heart. He worked in construction, started his own home construction company, until a work accident nearly took his life. He then shifted focus on home remodeling design and sales. He loved his work. He enjoyed going into homes, meeting "so many interesting people", brainstorming with his customers, focused on design that fit the customer's lives and personalities. His customers marveled as Bob drew draft plans while listening to their answers to his many questions. He took such pleasure and pride in "doing the job right!"
Bob will be forever remembered as an incredible family man. He showered unconditional love on his children, grandchildren and great grandchildren. He was famous for his stories (the man with the golden arm was a frequent request) and for engaging his children in board games - never letting them win until, in triumph and with much hoopla, they finally beat him fair and square. Bob shared his love for nature with his family. Cincinnati Nature Center was a favorite local destination with vacations at Natural Bridge and Red River Gorge. He was a consistent presence at his children's soccer games, school music events and later his grandchildren's and great grandchildren's sporting and music events. As his children grew, Bob instituted candlelight Friday dinners where his children could talk about whatever they wanted with the one rule being, when someone was talking, all others had to listen. While it was not uncommon for laughter to erupt around the dinner table for any number of reasons, when the topic was serious, Bob would ask questions to further understand his children's perspectives. His family miss him dearly but are comforted by the many wonderful memories of his life.
Services will be private at this time. In lieu of flowers, memorial donations in Robert's memory may be made to Lakeview Foundation or charity of your choice.
| Service | Location | Date | Time | Stream Link | Directions |
| --- | --- | --- | --- | --- | --- |
Add a Tribute