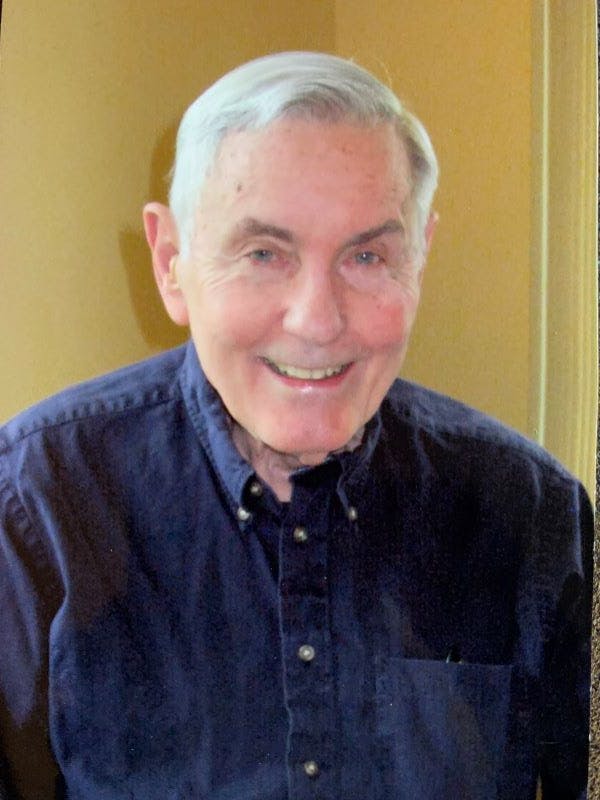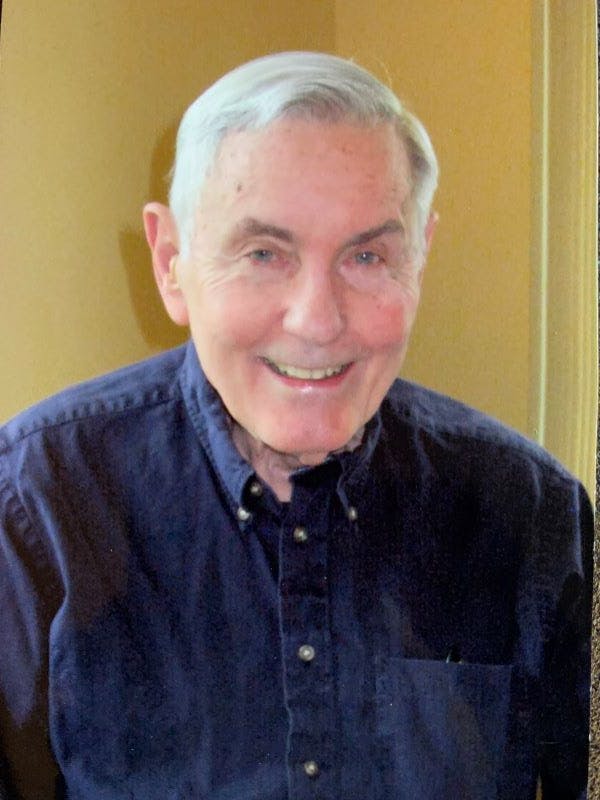 | Service | Location | Date | Time | Directions |
| --- | --- | --- | --- | --- |
Obituary
Richard Carl Dickmann, 87, of Cincinnati, Ohio passed away peacefully on Saturday, October 16, 2021 at Bridge Hospice Care Center of Findlay (Ohio). Rich was born on September 3, 1934 in Cincinnati to Carl and Helen (Scott) Dickmann. His wife of 57 years, Marysue (Heap) Dickmann, a daughter (Karol) and a nephew (Michael) preceded him in death.
He is survived by two sons, Robert (Ann) Dickmann of Findlay, Ohio and Mark (Eve Gilmore) Dickmann of Durango, CO, a brother William (Martha) Dickmann of Cincinnati, two grandchildren, Grace and Grant Dickmann of Findlay and a nephew, David (Kelsi) Dickmann, of Troy, Michigan.
Rich was a 1952 graduate of Norwood High School in Cincinnati and a 1956 graduate of Hanover College in Hanover, Indiana. He was in the US Army for 2 years (1956-1958) and began his career as a teacher in 1959. He taught Social Studies and US Government in the Loveland City Schools until 1994, teaching at both the junior high and high school levels.
While teaching in the Loveland School District, he met a young lady named Marysue Heap and they married on July 22, 1961. They raised three children and had many happy years together until Marysue's passing in 2018. Rich left Cincinnati and enjoyed his last year of life in Findlay, Ohio with family.
Rich loved spending time with Marysue, dining out, going for walks at Sharon Woods, attending the Cincinnati Symphony and Playhouse in the Park and many other activities, also spending time with his brother and sister-in-law. Being a social studies and government teacher, he loved political news, documentaries and anything related to history. He also loved spending time with his children and grandchildren.
A special thank you to the doctors and nurses at Primrose Retirement Community, Blanchard Valley Hospital and Bridge Hospice for all their excellent care during the past year.
In lieu of flowers, please consider a donation to a local or favorite educational institution of your choice. There will be a private family graveside service at later date.
Add a Tribute