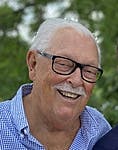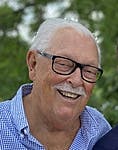 Obituary
Philip Bierbaum passed away suddenly on February 27, 2021 at the age of 78 after a fulfilling life of love, laughter and adventure. Phil was preceded in death by his parents, Wilbert and Alma Bierbaum and his son, Kristofer Cullen Bierbaum. He is survived by his wife, Donna (Thorman) Bierbaum, his sister, Karen (Mike Russo), and his three children: Lori (Brad) Young, Phil Jr. (Denise) Bierbaum, and Chad (Diane) Bierbaum, and his previous wife Judy (Ralph) Sparks. He was the proud grandparent of 12 grandchildren: Bradford, Canton, Alexis, Justin, Ian, Ethan, Cullen, Lenna, Bella, Valerie, Nora, and CJ. He also leaves behind 2 special nieces, Julie and Diana.
Phil was born on November 14, 1942 in Cincinnati, OH to Wilbert Louis and Alma Grace (Tuttle) Bierbaum. He graduated from Western Hills High School in 1960.
After graduating from high school, he earned a chemical engineering degree at the University of Cincinnati where he was a member of the Theta Chi fraternity. He received his Master's Degree in Environmental Engineering at the University of Florida.
He went on to work for the Department of Health Education and Welfare from 1961-1967 and the Environmental Protection Agency from 1967-1972. He retired in 1994 from the National Institute of Occupational Safety and Health, U.S. Public Health Service Naval Captain (06). Phil received numerous awards and decorations for distinguished service across his 35 year career.
To many he was affectionately known as "Papa Phil". He was larger than life to his family. He was always up for an adventure and was sure to bring a little instigation with him. His old school, paper calendar could be found at the ready on the kitchen table scribbled full of events. When he and Donna were not out traveling the world, he was busy tending to interests closer to home. He spent a great deal of time meeting with friends and organizing gatherings and he was always up for helping with a reunion of his Western Hills classmates. On any given day of the week, you could probably find him cheering for one of his grandchildren at a sporting event or dance recital. At the same time, you might also find him "correcting" some unsuspecting ref or official. He supported local high school and professional sports teams and all the collegiate teams of his family members. Papa Phil's wardrobe contained more fan gear than a Dick's Sporting Goods. He was also an avid gardener. His spectacular flower beds were his pride and joy, not to mention the 5,000 frogs, fairies, and fountains that populated the back yard. He was a collector of a range of items from stamps to refrigerator magnets, but the most coveted are The Bobbleheads…there are many. Another favorite activity was dining out. Several local hangouts will definitely feel the pinch of his absence. His biggest pastime, however was spending time with family of that there is no doubt. He loved his family with all his heart.
Phil will be dearly missed, and celebrated, by all of the family and friends who were truly blessed to share life with him.
Public visitation will be held at Spring Grove Funeral Homes (4389 Spring Grove Ave. Cincinnati, OH 45223) on Friday March 12, 2021 from 1-3 pm. A private family service will be held after. Inurnment at Spring Grove Cemetery. Memorial donations may be made in Phil's honor to the American Heart Association and American Cancer Society.
| Service | Location | Date | Time | Stream Link | Directions |
| --- | --- | --- | --- | --- | --- |
| Visitation | Spring Grove Funeral Homes-4389 Spring Grove Ave., Cincinnati, Ohio 45223 | March 12, 2021 | 1:00 pm- 3:00 pm | Live Stream Link | Directions |
Add a Tribute