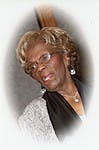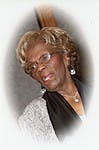 Obituary
Peggy Ann Harris, 89, was called Home to be with The Lord on Saturday, December 19, 2020.
"Lord God, we entrust our loved one into your care. We thank you for being blessed to call her mom, grandmother, great grandmother, auntie, cousin, in-law, or friend. Although our tears are flowing and our hearts are heavy, we feel blessed to know that she has entered heaven's gates. As she encounters you face to face, we ask that you bring us comfort and give us that which we need to endure. Lord we thank you for all the memories that we will treasure, value, keep and sow. Such as, all the meals she prepared in which to bring us together. She always made enough food to feed an Army. We thank you that she was made in your image and reflected your love. We miss her dearly, but we cling to your promise of salvation for those who place their faith in You. Help us to honor her memory by continuing her family gatherings, helping those in need, and living a life of selfless love and service. She has always prayed fervently for her family. She continuously thanked God for answering her prayers. Let us remember that she believed in prayer and she would want all of us to lean on the Lord and pray for one another and self. Lord of all life, you brought our loved one into existence and you have now called her home. We pray she will enjoy the fullness of your presence throughout all eternity. In Jesus name, Amen."
Peggy Harris' legacy are her Children, Freddy C Rembert, Dianne Harris, Jessie Howell, Dorothy J. Harris, Johnnie Harris (deceased), Wanda Mims, Hamzah Sabir Waahid, Annette Harris, Adam W Harris, Lisa Harris (deceased), Sheila Harris, Audrey K Mitchell, Regina Harris; Grandchildren Frederick Forbes, Terron D. Wilson, Stephen D. Sanders, Kenneth D. Howell (deceased), Lisa M. Smith, Tiffany A. Hand, Quinton Harris, Aaron A. Perdomo, Adelina N. Perdomo, Shakeela R. Waahid, Nailah S. Waahid, Kahlil A. Waahid, T'Nia L. Harris, Amanda Williams, Adam W. Harris Jr., Sydney L. Harris, Gillian M. Harris, Lamar Harris, Brian Harris, Correen Harris, Dionna Jones, Dominque Peak, Terrence Harris, Amaiya B. Sims, Isaiah A. Sims (deceased); Great-Grandchildren, Harper Forbes, Zanna Forbes, Kyree Sanders, Emanuel Sanders, Iyanna Sanders, Stephen D Sanders Jr., Demetrius Thomas, Cameron Sanders, Amber M. Howell, Jasmine M. Howell, Xavier A. Howell, Mariah L. Howell, Courtney Stuart, Alaina W. Christian, Averie S. Frazier, Patrick A. Williams, Kennedy M. Harris, La'Bryant Harris, Brian Harris, Kenneth Harris, Chase Gatewood, Miracle Gatewood, Honesty Harris, Brooklyn Harris, Shawny Harris, Jordan Gatewood, Patience Smith, Cherish Smith (deceased), William Jackson, T'jiya A. Harris, Sha'kayla A. Harris, Michael T. Long iii, Maurice J. Harris, August T. Harris, Emeri S. Harris.
| Service | Location | Date | Time | Stream Link | Directions |
| --- | --- | --- | --- | --- | --- |
| Visitation | New Prospect Baptist Church | December 26, 2020 | 10 am | | Directions |
| Funeral Service | New Prospect Baptist Church | December 26, 2020 | 11 am | | Directions |
| Burial | Spring Grove Cemetery | December 26, 2020 | | | Directions |
Add a Tribute