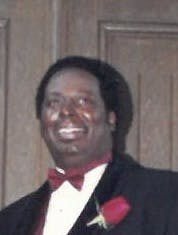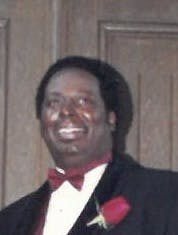 | Service | Location | Date | Time | Stream Link | Directions |
| --- | --- | --- | --- | --- | --- |
| Funeral Service | Spring Grove Funeral Homes | 2020-10-17 | 11 am | | |
Obituary
Ovan Young was born January 27, 1953 in Cincinnati, Ohio, and was called home by the Lord from Labor to Rest October 6, 2020. He was preceded in death by his parents, Whitney Lee Young, Sr. and Minnie Lee Young; his sister Debbie Young and brothers Whitney Young, Jr., and Billy Young.
When Ovan was five years old, he relocated to Los Angeles, California with his father; where he remained until he was nine years old. Upon returning to Cincinnati, Ovan attended the Cincinnati Public Schools. As a teenager, Ovan attended Withrow High School for a short time and then decided that he would rather learn a trade. He enrolled into the Job Corps program and became a student at the Branchville, Indiana center where he took courses in Auto Mechanics and Building Maintenance.
Ovan Joined the U.S. Navy after turning 16 years old during the Vietnam War. He became an Engineman and Boiler Room worker on the U.S. Ponce de Leon LPD Navy ship. After receiving an Honorable discharge from the Navy, Ovan became an employee at Milacron, Spade Continental Express as a 2nd class Diesel Mechanic. Ovan then became a valued employee of and retired from the United States Postal Service after 30 years of dedicated service.
In 1974, Ovan met Jeanetta Sims and they were united in Holy Matrimony on February 1, 1979.
Ovan loved music and often played the saxophone and guitar. He was also a car enthusiast, and truly enjoyed working on them. He was extremely proud and fond of his Lincoln MKZ, which he kept in immaculate condition. Ovan was a hard worker, always willing to help others. He loved to talk about his experiences, and travels.
Ovan leaves to cherish his memory, his loving wife Jeanetta; one brother John Young of Lexington, KY; one sister Janice Amison of Cincinnati, Ohio along with a host of nieces, nephews, other relatives and friends.
Add a Tribute