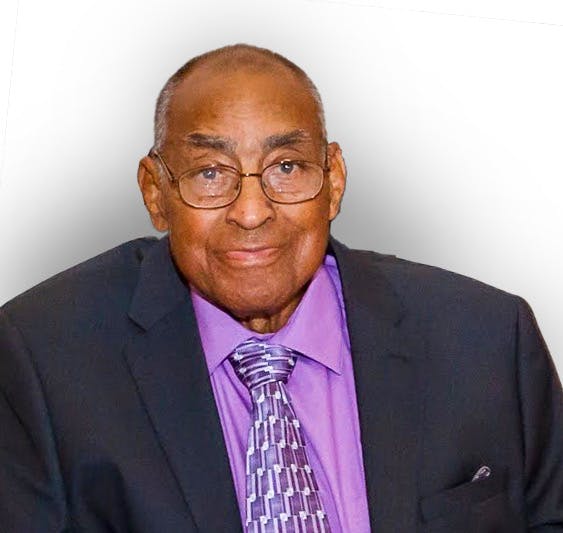 Obituary
Omer William Davis, 77, of Bagdad, KY, passed away on Saturday, September 26, 2020. He was born to parents Clarence Davis and Katie (Murphy) Davis, on February 16, 1943 in Shelbyville, KY.
He graduated from Lincoln Institute in 1962, and joined the United States Marine Corps. Omer fought bravely in Vietnam and received several awards including the Vietnamese Service Medal, National Defense Service Medal, Marksman Badge, and the Good Conduct Medal before he left in May of 1965.
After discharge, Omer married Katheryne Gilmer and moved to Cincinnati to establish a home, where he and Katheryne raised five children. He worked at Litho Paper and Containers. He was a hard worker and during this time also received his Associates Degree in Business from Southwest College. When Litho closed down, Omer worked as a Groomer at Turfway Racetrack with his brother, John, until he started working at SENCO. The Davis home was always open to any family member and was a home to Gladys, Clarence, and John, three of his siblings. Omer's wife Katheryne passed away in 1987, after 23 years of marriage.
Omer met Renee Hillman at Allen Chapel. They were married on August 5, 1989 in Cincinnati, Ohio and blended their family with 6 adult children. Omer worked for SENCO where he was a Shop Supervisor. He retired after 23 years of service. Omer and Renee were members of Renew Community Church where he was an Elder. In 2013, they moved to Bagdad, Kentucky where he was closer to his family and was an active church member of 1st Harmony Worship Center until his health prevented him from doing so.
Omer is survived by Renee, his loving wife of 31 years. Sharon Bennett (Frank), daughter, Bill Riddick (Kim), son, Monica Davis-Roper, daughter, Donald Davis (Tiffany), son, Donna Davis, daughter, and Dione Froderberg (Jon), daughter, Wilbur Davis (Florance), brother, Bess Ann Davis, sister, Bobby Davis (Darlene), brother, James Hamilton (Ora) brother-in-law, 13 grandchildren, 4 great-grandchildren, and a host of nieces and nephews.
He was preceded in death by Clarence Davis, father, Katie Murphy Davis, mother, Joseph Stewart, brother, Clarence Davis, brother, Gladys Spurlock, sister, John Davis, brother, Ruth Jean Lewis, sister, Sarah Cochran sister, and Davon Roper, grandson. The family has entrusted Spring Grove Funeral Home with the arrangements. A public viewing is scheduled October 2, 2020 from 11-12 pm at the Blue Spruce Chapel at Spring Grove Cemetery, followed by a private funeral.
To view service click here
| Service | Location | Date | Time | Stream Link | Directions |
| --- | --- | --- | --- | --- | --- |
| Visitation | Spring Grove Funeral Homes | 2020-10-02 | 11 am | | |
| Funeral Service | Spring Grove Funeral Homes | 2020-10-02 | 12 pm | | |
| Burial | Spring Grove Cemetery | 2020-10-02 | | | |
Add a Tribute