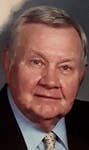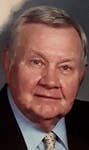 | Service | Location | Date | Time | Directions |
| --- | --- | --- | --- | --- |
| Memorial Visitation | PromiseLand Church 6227 Price Road Loveland, Ohio 45140 | November 7, 2021 | 3:00 PM - 4:30 PM | Directions |
| Memorial Service | PromiseLand Church 6227 Price Road Loveland, Ohio 45140 | November 7, 2021 | 4:30 PM | Directions |
Obituary
NILES U. WILDER
August 5, 1938 - October 28, 2021
Niles U. Wilder, age 83, passed away on Thursday, October 28, 2021, at Jewish Hospital in Cincinnati, Ohio. He was born August 5, 1938, in Williamsburg, Kentucky to Charles and Mary Frances Wilder (nee Rice). Niles was a hard worker throughout his life and lived life to the fullest. He had an uncanny ability to reach people in a deep and positive way.
Niles is survived by his loving wife, Judy, two children, Mike Wilder and Angela Feldkamp, two grandsons, Branden Wilder and Shawn Abner, and three great grandchildren, Izaiah and Paysleigh Wilder and Tyler Abner and many brothers-in-law and sisters-in-law, nieces and nephews and many friends. He was preceded in death by his brothers and sisters, Juanita Messer, Opal McCarthy, Jerry Messer, Arnold Wilder, Stanley Ray Wilder, and Parley Wilder.
A gathering of family and friends will be held on Sunday, November 7, 2021 at 3:00 p.m. and a memorial of life celebration held at 4:30 p.m. at PromiseLand Church, 6227 Price Road, Loveland, Ohio 45140. Interment will be private at Spring Grove Cemetery.
In lieu of flowers, memorial contributions may be given to PromiseLand Church.
Add a Tribute