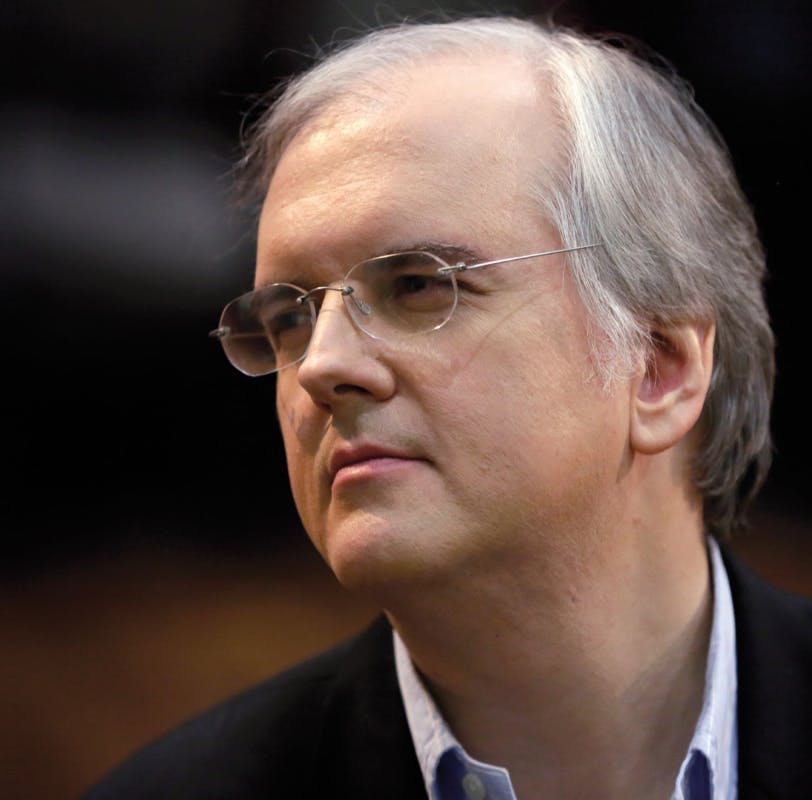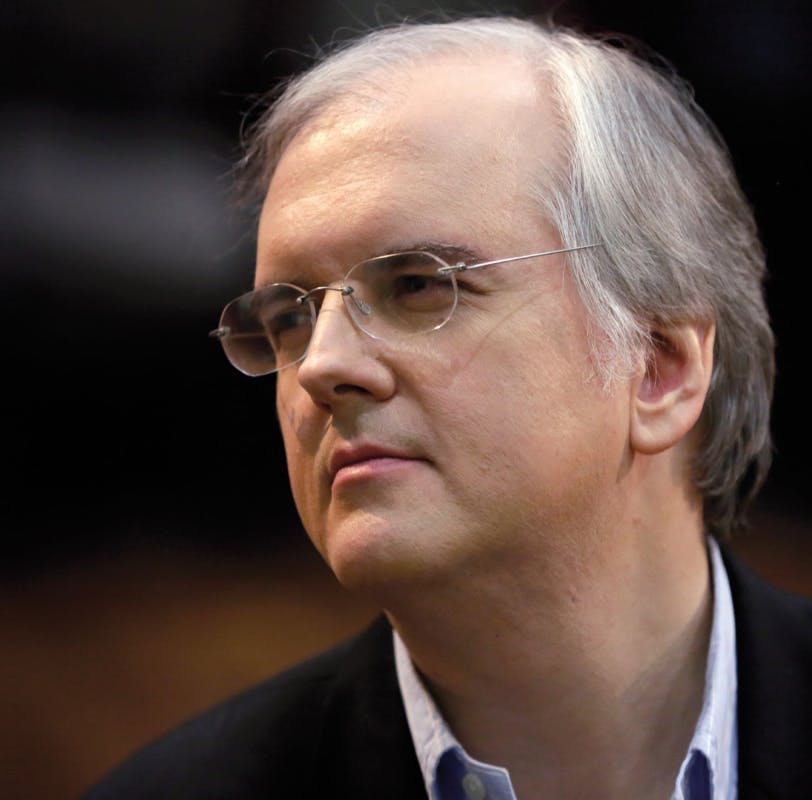 | Service | Location | Date | Time | Directions |
| --- | --- | --- | --- | --- |
| Visitation | Spring Grove Funeral Homes, 4389 Spring Grove Avenue, Cincinnati, Ohio 45223 | May 27, 2022 | 10:00 am | Directions |
| Funeral Service | Spring Grove Funeral Homes, 4389 Spring Grove Avenue, Cincinnati, Ohio 45223 | May 27, 2022 | 11:00 am | Directions |
Obituary
April 20, 2022
Nicholas Angelich, an American-born pianist best known for his soulful interpretations of the Germanic repertory, which he performed with elegant virtuosity and expressive intimacy, died on Monday in Paris, where he had lived since he was 13. He was 51.
The cause was degenerative lung failure, according to his manager, Stefana Atlas.
A soft-spoken man with a gentle demeanor, Mr. Angelich performed most frequently in Europe, but when he made appearances at American concert halls, they were almost invariably praised.
Reviewing a recital at the Metropolitan Museum of Art in 2011, Anthony Tommasini of The New York Times wrote that Mr. Angelich's performance of Bach, Chopin and Schumann "consistently challenged my thinking about this repertory."
"But his playing," he added, "was so deliberate in its intentions, alternately refined and feisty, and so intriguing that I was affected and impressed."
Mr. Angelich had a particular affinity for Brahms, in particular the second piano concerto, which he performed with many orchestras and conductors on both continents. In 2016 he wrote an essay for Gramophone magazine about the piece and his relationship to it, at one point commenting: "I was more attracted to it because I had listened to it much more at home with my parents. I was very familiar with it and had several recordings I really loved."
Reviewing a performance of the concerto with the Boston Symphony Orchestra, Jeremy Eichler wrote in The Boston Globe that Mr. Angelich had conjured "unusual veiled sonorities, drawing out inner lines that often go unnoticed, and dispatching rapid passagework with remarkable lightness and dynamic control."
"Pianissimos," he added, "floated effortlessly into the hall."
Mr. Angelich also frequently performed Bach, Beethoven and Romantic composers like Schumann and Liszt, whose "Années de Pélerinage" was another of his signature pieces.
But while dedicated to the core 19th-century repertory, Mr. Angelich believed musicians should be adventurous; he thought it essential that they explore varied repertory for creative growth. He performed 20th-century composers like Bartok, Messiaen, Stockhausen and Boulez and gave the premieres of music by Bruno Mantovani, Pierre Henry, Eric Tanguy and Baptiste Trotignon.
Mr. Angelich receiving an honor at the Victoires de la musique classique awards ceremony in 2019 at the Seine Musicale Auditorium in Boulogne-Billancourt, outside Paris.
Mr. Angelich receiving an honor at the Victoires de la musique classique awards ceremony in 2019 at the Seine Musicale Auditorium in Boulogne-Billancourt, outside Paris.Credit...Geoffroy Van Der Hasselt/Agence France-Presse - Getty Images
Mr. Angelich receiving an honor at the Victoires de la musique classique awards ceremony in 2019 at the Seine Musicale Auditorium in Boulogne-Billancourt, outside Paris.
Mr. Angelich's own music making was notable both for its muscular power and for its delicacy. He disputed the idea that musicians tend to offer performances that are either cerebral or emotional.
"There are people who say that it is one way or the other, it is either expressive or intellectual," he said in an interview, "but I think that you need to have both. All great musicians offer that unique mix of spontaneity and thought."
Nicholas Angelich was born on Dec. 14, 1970, in Cincinnati, the only child of two professional musicians. His mother, Clara (Kadarjan) Angelich, who was Russian, attended the Academy of Music in Belgrade, where she met and married the Yugoslav violinist Borivoje Andjelitch. The couple emigrated to America in the 1960s.
Clara taught piano, and her husband was a member of the violin section of the Cincinnati Symphony Orchestra for 46 years. He anglicized his name to Bora Angelich after arriving in America.
Nicholas began studying piano with his mother at age 5 and made his debut at 7 performing Mozart's Piano Concerto No 21. At 13, he and his mother moved to Paris so that he could study at the Conservatoire National Superieur de Musique, where he won multiple prizes for piano and chamber music. His teachers included Aldo Ciccolini, Yvonne Loriod and Michel Béroff.
In 1994, Mr. Angelich won the Gina Bachauer International Piano Competition and made his New York recital debut in Alice Tully Hall at Lincoln Center the following year. In 2003, Leon Fleischer, one of his mentors, gave him the Young Talent Award at the Ruhr International Piano Festival in Germany. Mr. Angelich made his debut with the New York Philharmonic under Kurt Masur at Lincoln Center in May 2003, performing Beethoven's "Emperor" Concerto.
Mr. Angelich, a committed chamber musician, was a frequent guest at the Verbier and Lugano festivals in Switzerland. He frequently collaborated with the violinist Renaud Capuçon and the cellist Gautier Capuçon, with whom he recorded the Brahms piano trios, violin sonatas and piano quartets for the Virgin Classics label.
Reviewing the trio's performance at the Wigmore Hall in London, Martin Kettle wrote in The Guardian: "Though the French brothers provide the celebrity element, it is Angelich's piano which is the constant in these varied programs. Angelich is a master Brahmsian."
Mr. Angelich made eight recordings for Warner Classics, including Bach's "Goldberg Variations," a disc of Prokofiev, Brahms Piano Concertos with Paavo Jarvi and the Frankfurt Radio Orchestra, and Beethoven's fourth and fifth piano concertos on a historic Pleyel piano. His catalog also includes a recording of music by Baptiste Trotignon on the Naïve label.
In the 2018-19 season, Mr. Angelich began his first season as soloist-in-residence with the Orchestre Métropolitain de Montreal, working with the conductor Yannick Nézet-Séguin, a frequent collaborator who described him on Tuesday in the Montreal Gazette as "a generous soul and a pianist like no other." Mr. Angelich was scheduled to close the orchestra's 2021-22 season with two concerts in June.
Mr. Angelich, who died in a hospital, left no immediate survivors.
In an interview in 2019 at the John F. Kennedy Center for the Performing Arts in Washington, Mr. Angelich explained that even when playing pieces he had performed for decades, he always studied the score again. "You will find a detail or several details which will make you understand something in a totally different way about the entire structure of the piece," he said. "And this is something I find necessary and fascinating."
Funeral service will be held on Friday, May 27, 11 AM at Spring Grove Funeral Home (4389 Spring Grove Ave.) where family and friends will be received from 10 AM until the time of service. Entombment to follow at Spring Grove Cemetery.
A version of this article appears in print on April 22, 2022, Section A, Page 24 of the New York edition with the headline: Nicholas Angelich, 51, Ocean-Straddling Pianist With Germanic Repertory. Order Reprints ' Today's Paper ' Subscribe www.springgrove.org
Add a Tribute