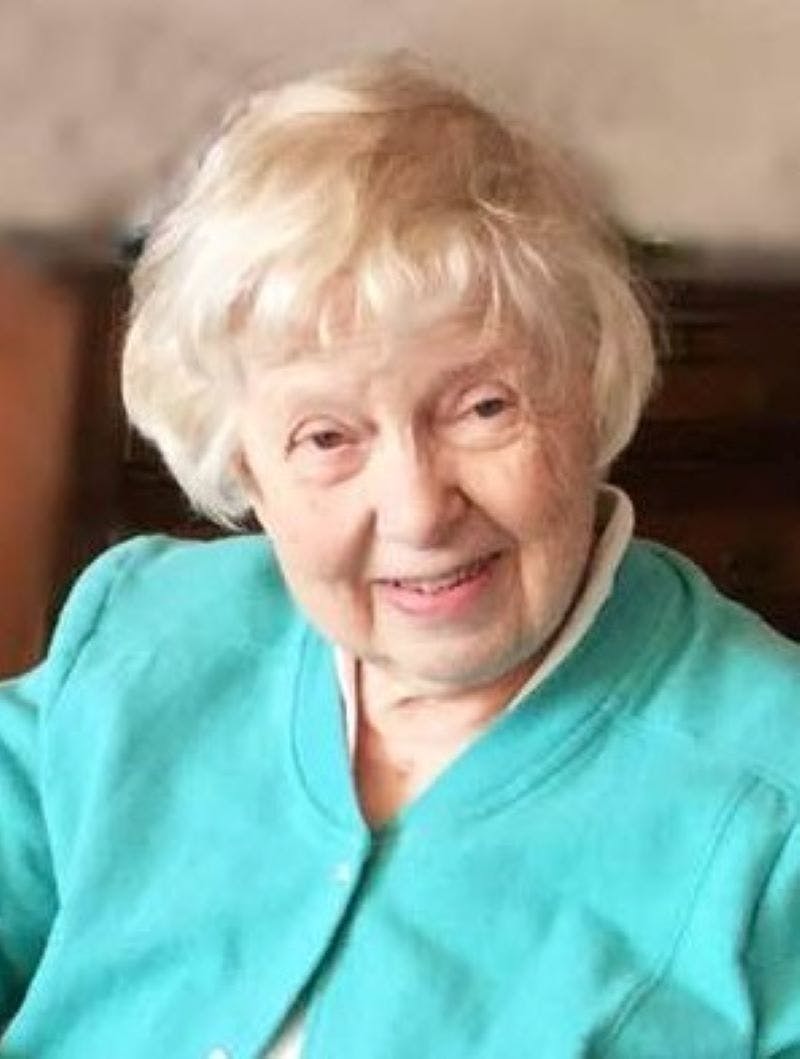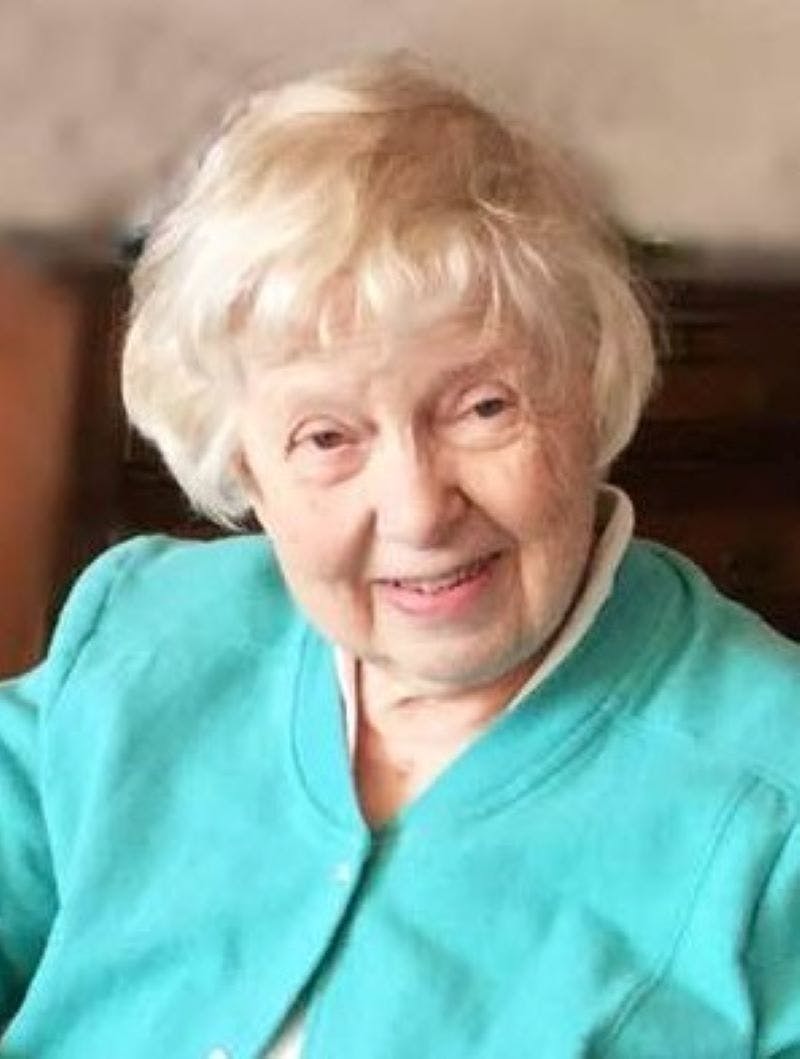 | Service | Location | Date | Time | Stream Link | Directions |
| --- | --- | --- | --- | --- | --- |
| Private Family Service | | | | | |
Obituary
Nancy West, known fondly by family as "Pinky", passed away peacefully at the age of 92 on June 1, 2021 at Maple Knoll Village in Springdale Ohio.
Born November 10, 1928 in Peoria Illinois, she grew up in Cincinnati, attending Knox Presbyterian Church and graduating from Withrow High School. At Purdue University, she served in leadership for both the Student Union and Alpha Xi Delta sorority and earned a degree in early childhood education. At Purdue she also met her husband of 66 years, WWII Veteran and GE engineer Harrison West. They raised six children in the village of Wyoming Ohio, where they both left an indelible mark, founding the July Fourth Celebration.
Generations of children will never forget her warmth, kindness, and patience - family, neighbors, and students. She created a home where kids of all ages always felt comfortable and welcome. A gifted teacher, Nancy taught Sunday school and preschool at the Presbyterian Church of Wyoming for decades. She led community and alumni activities her whole life. She shared her creative talents abundantly, sewing exquisite outfits for dolls at the Salvation Army Toy Shop, making décor for events, crafting handmade gifts for family, and baking Christmas gingerbread boys for neighbors.
Nancy lived a vibrant, generous life that enriched the lives of everyone around her. She was preceded in death by her parents Harold "Pete" and Nellie Winter, sister Betty Winter Sullivan, and husband Harrison. She is survived by her 6 children (Tom, Terry, Sue, Barb, Marjie and Phil) and their spouses, 12 grandchildren and spouses, 7 great grandchildren and more on the way.
Graveside services will be for family only at Spring Grove Cemetery. An open house celebrating her life will be held Saturday June 12, 1-4 PM at the Presbyterian Church of Wyoming, in the lower level preschool area she helped design. All who knew her are welcome.
Memorial donations may be made to the scholarship fund for the Lads and Lassies Community Preschool, 225 Wyoming Avenue, Wyoming Ohio 45215. (Checks may be made out to either LLCP or Lads and Lassies Community Preschool, with "Scholarship Fund" written on the notes/memo line at the bottom.)
Online condolences and event invitation: https://fb.me/e/Yd5jTBvD.
Add a Tribute