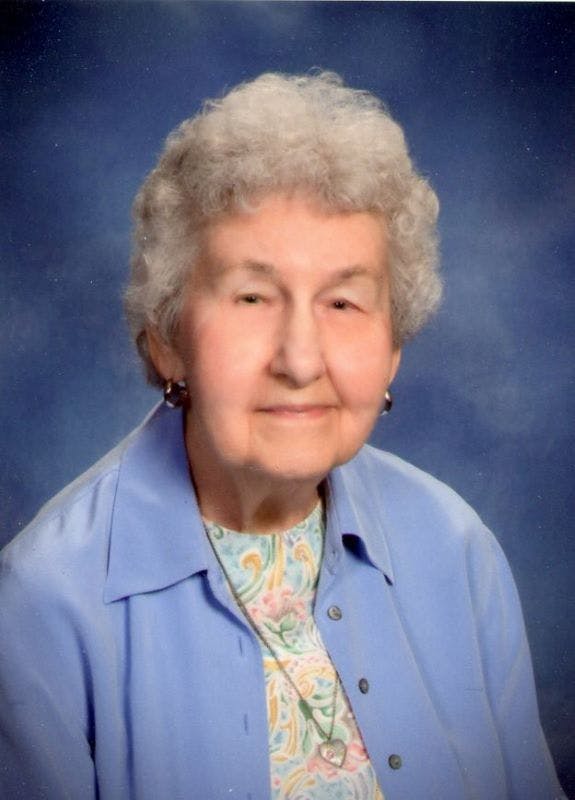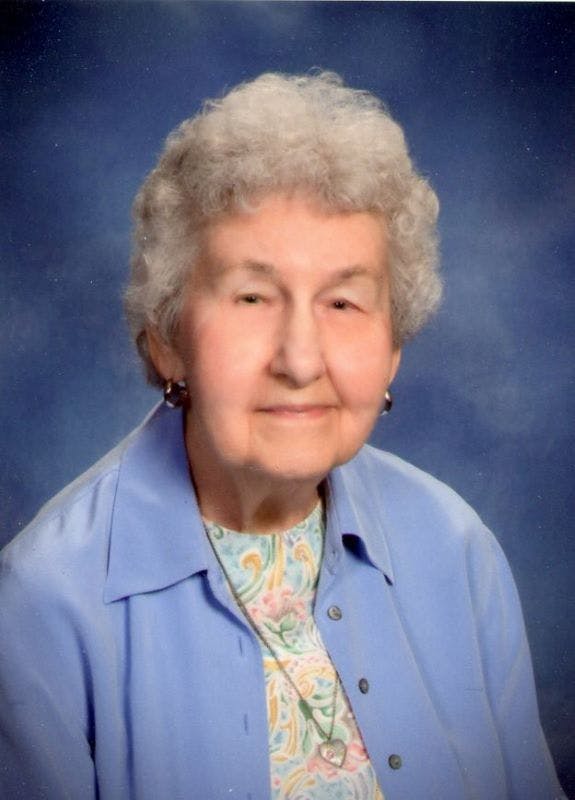 | Service | Location | Date | Time | Directions |
| --- | --- | --- | --- | --- |
| Visitation | Shiloh United Methodist Church, 5261 Foley Road, Cincinnati, Ohio 45238 | November 29, 2022 | 9:30 am | Directions |
| Funeral Service | Shiloh United Methodist Church, 5261 Foley Road, Cincinnati, Ohio 45238 | November 29, 2022 | 10:30 am | Directions |
Obituary
Muriel Georgia Jackson passed away peacefully on November 21, 2022, at the age of 98.
Muriel was born in New Haven, Connecticut, the only child of Ernest and Georgia Carlson. The family lived in Hamden, Connecticut, where she spent her early years of life. While in grade school she met Reginald Jackson, who later, after serving overseas during World War II, came home and became her husband. They settled in Somers, Connecticut and had three sons. Through the years they moved numerous times following Reg's career and eventually came to Cincinnati where they watched the boys finish their school years. Cincinnati became their permanent home for the rest of their lives, although in retirement, Muriel and Reg enjoyed thirty years of wintering in Vero Beach, Florida, a community they considered home away from home.
Muriel loved taking care of her family, and also had numerous hobbies through the years, including wine making and framing hand-picked pressed flowers. She and Reg enjoyed many activities through the years, including boating in the New England coastal waters and on the Ohio river. In retirement, she and Reg traveled to many places in the U.S. and overseas: one of her favorite trips was the Alaska cruise. Reg passed away in 2003.
Over the years, Muriel became known for many things, including her cheesecake recipe and needing to worry about something, which she admitted. Her love of family and friends was without question. Muriel was active in social and community groups, including in her church, Shiloh United Methodist, where she participated in several groups over the years. She also volunteered at St. Francis/St. George for many years. She lived independently in her home in Delhi until at the age of 93, when she realized she needed to live where there was more help around. By chance, or other reason, the apartment at West Park that her mother lived in thirty years ago until her passing became available when Muriel was ready to move there.
Muriel will be missed by her three sons, Richard (Linda), Robert (Janet) and William; three grandchildren, Lisa (Joe), Laura (Joe), and Alex (Angie); eight great- grandchildren and many friends. The family extends a special thanks to Muriel's caregiver, Erin Klumb. If you would like to pay a remembrance to Muriel, do so by hugging your children, grandchildren, spouse, and anyone you love, and maybe either have a glass of wine at the end of the day (with or without cranberry juice mixed in, her choice) or a bowl of chocolate ice cream... and smile.
Visitation will be held on Tuesday, November 29, 2022, at 9:30 AM at Shiloh United Methodist Church, 5261 Foley Rd., 45238 until time of service at 10:30 AM. Private interment service for family at Spring Grove Cemetery to follow.
In lieu of flowers, memorial donations can be made to: Shiloh United Women of Faith, c/o Shiloh United Methodist Church, 5261 Foley Rd. Cinti, OH 45238, or Cincinnati Association for the Blind (CABVI), 2045 Gilbert Ave., Cinti, OH. www.springgrove.org
Additional Links
Add a Tribute
Stay up to date
Sign up to get the latest information on current events at Spring Grove and to be notified of new products and services.