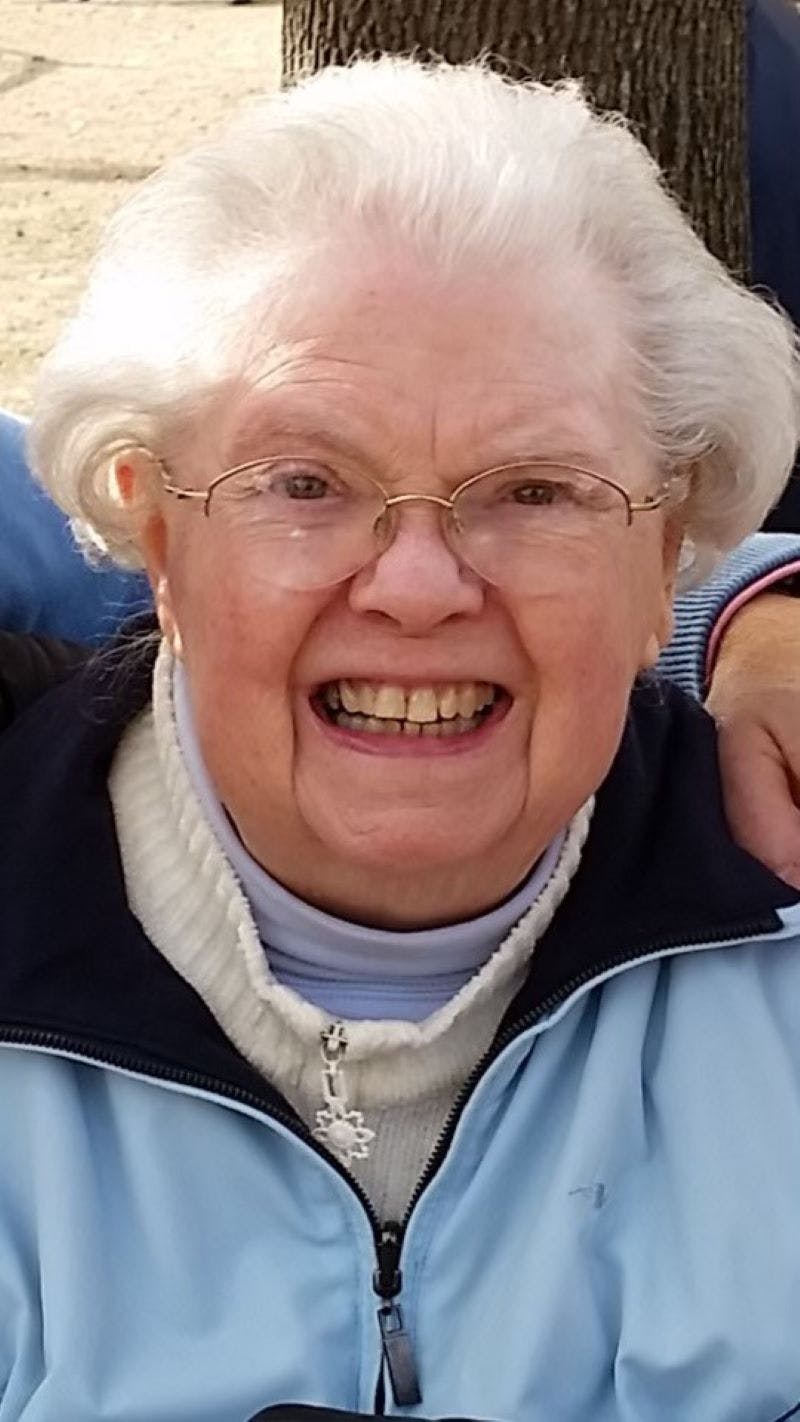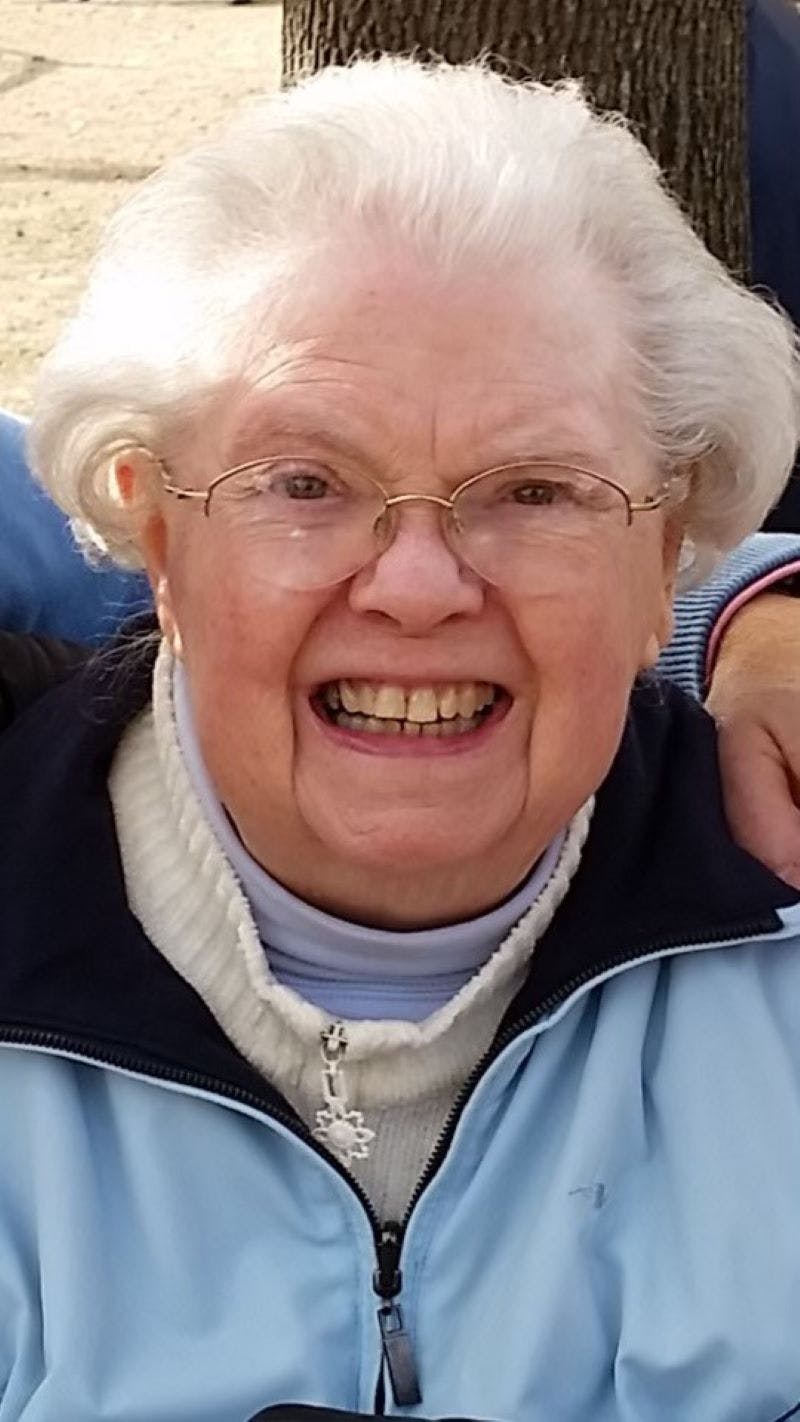 | Service | Location | Date | Time | Directions |
| --- | --- | --- | --- | --- |
Obituary
Miriam Pearl Burridge Stefanik
(May 20, 1926-September 6, 2021)
Miriam Pearl Burridge Stefanik was promoted to Glory on September 6, 2021, after a brief battle with Covid. Her son was by her side. Miriam is survived by her three children -Patricia (Patty) Stefanik of Hyde Park, Ohio; Michael Lee Stefanik (Mary) of Powell, Ohio; Elizabeth (Betty) Wall (Dave) of Cincinnati, Ohio; and two granddaughters, Mikaela Marie Stefanik and Miranda Elise Stefanik, of Powell, Ohio.
Miriam is also survived by her three siblings - Evangeline Ruth Burridge Schulte of Jefferson City, Missouri; Hollis John Reuben ("Bud") Burridge of Jonesborough, Tennessee; and Len Burridge, Jr. of Longwood, Florida - in addition to several cousins; a number of nieces and nephews; and a multitude of treasured friends.
Miriam was preceded in death by her parents - Sr. Major Leonard Burridge (d.1960) of Gadds Harbour/Bonne Bay, Newfoundland, and Sr. Major Lillian Beatrice Adelia Jones Burridge (d.1983) of Little Bay Islands/Notre Dame Bay, Newfoundland; and, her beloved spouse of 47 years, Henry Rion Stefanik (d.2002).
Miriam ("Mim") was born on May 20th, 1926, in St. John's, Newfoundland. Her parents, Leonard and Lillian Burridge were Salvation Army Majors and ministers. As such, when Miriam was just a year old, her parents followed their "obedient orders" and were reassigned to the United States to spread the love of God and preach the gospel of Jesus Christ. So, the love of travel began early for Miriam as her family was relocated every few years- living in Kentucky, Tennessee, West Virginia, Michigan, Wisconsin, Indiana and Missouri!
Miriam received a Bachelor of Arts degree in Education from Indiana State Teachers College (now known as Indiana State University). She began with teaching positions in Neche, North Dakota, and Mt. Morris, Michigan before pursuing a Master's in Education at Miami University in Oxford, Ohio. It was there that Miriam met her future husband, Henry. Miriam was chaperoning a formal dance on campus when Henry, dressed in golfing attire, "crashed" the dance! They spent the night talking and the rest was history! In 1955, they married in Oxford (a "Miami merger"!) and relocated to Cincinnati, Ohio.
While raising their three children, Miriam taught English to adult learners at Stowe Center, and then English, Speech and Drama, Journalism and Public Speaking at Woodward High School and Withrow High School. She also directed theatrical productions at Withrow- "Our Town" by Thornton Wilder was a favorite! Miriam was a beloved teacher who enthusiastically arranged trips to Washington, D.C. and New York City to instill in her students an appreciation for our freedoms and to inspire future performers in the arts!
Family vacations in their motorhome included trips to Florida, Michigan, the Dakotas, and two trips back to her beloved Newfoundland. As "empty nesters", Mim and Henry enjoyed trips to Austria, Switzerland, England, Ireland, Hong Kong and an Ohio River cruise aboard the Mississippi Queen riverboat! But her most cherished adventure was her 1990 trip to Oberammergau in Bavaria, Germany, where her lifelong dream of seeing the Passion Play was realized!
For over 60 years, Miriam was a member of the Knox Presbyterian Church in Hyde Park, Ohio, serving as deacon, elder and singing alto in the Knox choir (Mim sang with the choir when it performed in the world-renowned Carnegie Hall!) She served on two Salvation Army (S.A.) auxiliaries- the Toy Shop (providing dolls and books to underprivileged children) and ARC (working with men rehabilitating from drugs). During the Christmas holidays, she dons her alternate persona of "Grandma Claus" to pass out candy canes and support the mission of these auxiliaries.
Music and the Arts remained a passion for Miriam throughout her entire life. As a committed patron, she enjoyed attending performances of the Cincinnati Symphony and POPS, the Xavier Swing Series, the Vocal Arts, Showboat Majestic, and Playhouse in the Park. As to her own musical aptitude, Miriam could play the piano, organ, trombone, violin, French horn, alto horn, and the double bell euphonium! And, if you ever listened to the Maple Knoll Village radio station WMKV (89.3FM), you might have heard Miriam provide inspirational messages through her "Moments with Miriam" segments.
Miriam was a member of Mortar Board, Order of the Eastern Star, the Hamilton County Retired Teachers Association, and the Red Hat Society. Miriam was a dedicated fan of the Cincinnati Bengals, the Cincinnati Reds and the Miami University (Oxford) Football team.
Throughout her life, Miriam's belief and faith in God never wavered. She lived each day exemplifying the "fruits of the spirit"- especially love, joy, peace, patience, kindness, goodness, faithfulness, and gentleness (Galatians 5:22). She believed that one must "Love the Lord your God with all your heart and with all your soul and with all your mind" and "Love your neighbor as yourself"(Matthew 22:37-39). For "This is the day that the Lord hath made; let us rejoice and be glad in it" (Psalm 118:24). Mizpah.
A Celebration of Life and Love will be held at a time when all may gather safely.
Memorial contributions may be made to Knox Presbyterian Church (Knox Music Series) at knox.org; The Salvation Army Greater Cincinnati (either Toy Shop or ARC auxiliary) at easternusa.salvationarmy.org; Alzheimer's Association at alz.org, WMKV at wmkvfm.org; Sem Haven Health and Residential Care Center (Canfield Court or Music & Memories" program) at semhaven.org or to a charity of your choice.
Add a Tribute