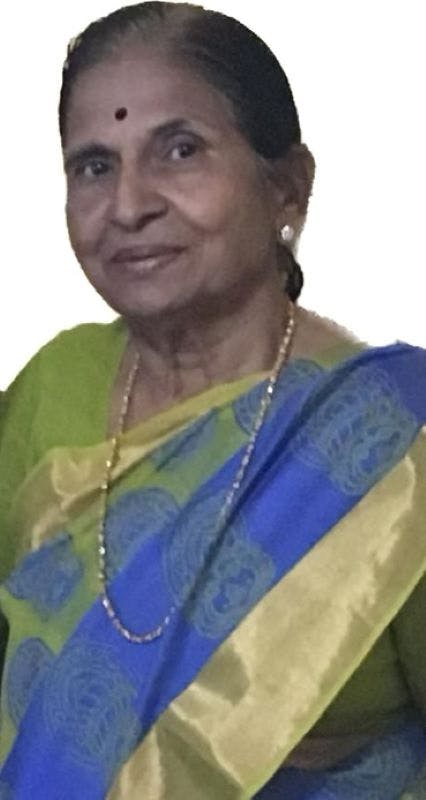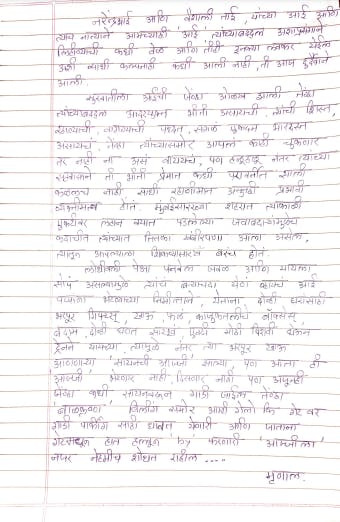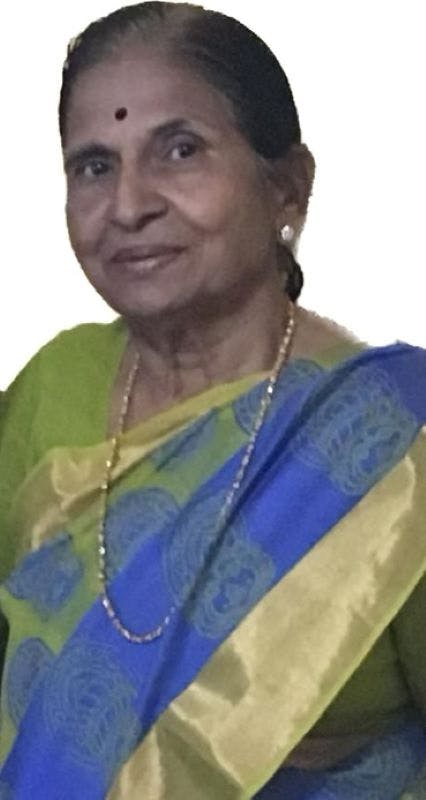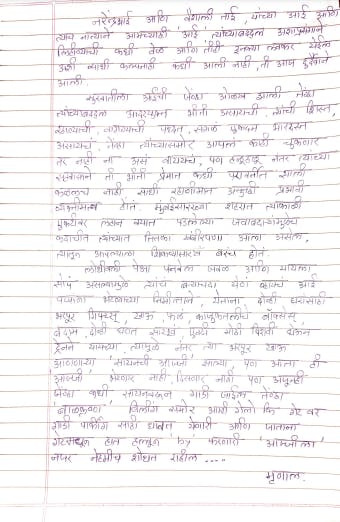 | Service | Location | Date | Time | Directions |
| --- | --- | --- | --- | --- |
| Funeral Service | Spring Grove Funeral Homes - 4389 Spring Grove Avenue, Cincinnati, OH. 45223 | March 22, 2023 | 8:30AM | Directions |
Obituary
Meena Mundhe, age 74, of Sion, Mumbai (India), a loving mother and grandmother, passed away on Thursday March 16, 2023 in Cincinnati Ohio, after a courageous battle with cancer. Meena was born on November 12, 1948, to Govind and Salubai Tambe in Otur village, Pune district, India. In her early years, she lived a typical rural life climbing trees, picking fruits and even herding cattle! After some years, her parents moved her & her siblings from the village to the big city of Mumbai at an early age to live with her aunt(Atya) for better education. Her life in the big city was not easy as it involved living with a large family in a relatively small apartment and helping with household chores. Her aunt was a strict disciplinarian, which helped build strong character & hard work ethics that everyone remembers as the most important characteristic of Meena. She got married at an early age in a well to do business family. Life moved fast for her after marriage as she first had her daughter Rohini followed by sons Narendra and Ravindra. But after that she had to deal with caring for her mother-in-law, husband Govind and father-in-law and losing them one after the other in a short span of 3 years. This left her in a very challenging situation of taking over responsibility of the family business while raising 3 children. Her father-in-law Motiram had prepared and inspired her as a mentor to take up this challenge and with help from family & friends, she rose to the occasion and rode the storm to navigate through this turbulent phase of her life. She raised her children as a loving mother and provided them a strong foundation for future success in their lives. Many years later as her children migrated to the USA, she adapted & blended herself to the new culture and lifestyle, while helping raise her grandchildren.
Meena is survived and missed by her family - daughter Rohini Mavani, sons Narendra & Ravindra, their spouses Gaurang, Vaishali & Archana respectively, and grandchildren Utkarsha, Jigisha, Kimaya, Tejas, Aum, and Arav. Meena will be dearly remembered for her sharp mind, caring & helpful attitude. She was always positive and full of energy. She enjoyed vegetable gardening. Friends and family loved her mouth-watering, traditional Marathi recipes. The funeral will be held Wednesday, March 22, 2023, at 8:30 am., followed by the cremation at 10:00 am. at Spring Grove Funeral Homes, 4389 Spring Grove Ave, Cincinnati, OH 45232. In lieu of flowers, the family strongly suggests donations be made to the American Cancer Society: 4540 Cooper Rd, Cincinnati, OH 45242.
Additional Links
Add a Tribute
Stay up to date
Sign up to get the latest information on current events at Spring Grove and to be notified of new products and services.