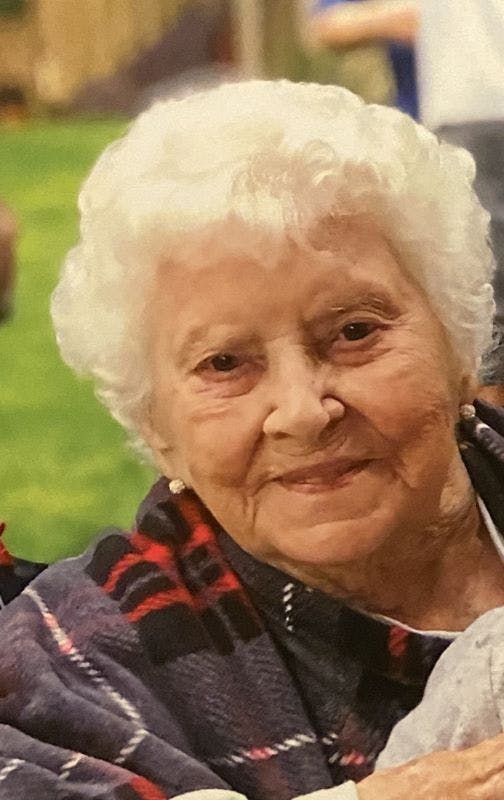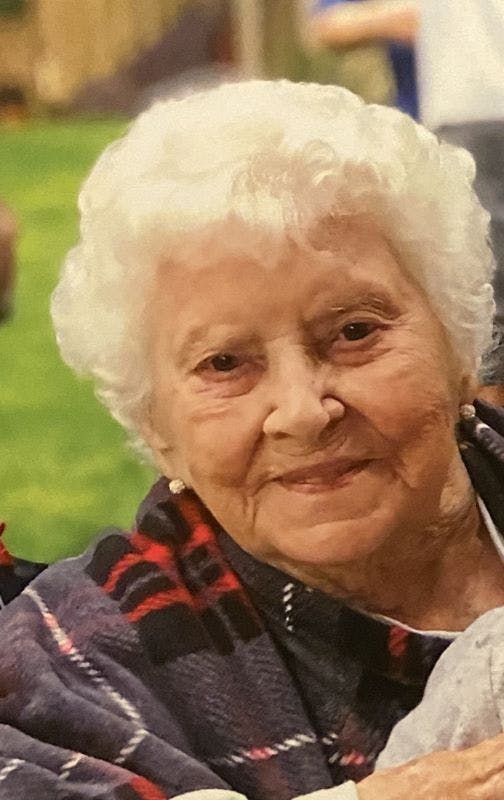 | Service | Location | Date | Time | Directions |
| --- | --- | --- | --- | --- |
Obituary
Mary Regina Weber (nee Schuler) beloved wife of the late Thomas M. Weber Sr. Passed peacefully on October 17th ,2021 at the age of 100. She was surrounded with love from her family as she was called home. She was a true angel who loved life to the fullest, viewed only the good in people, and taught us how to be the best version of ourselves. She was selfless in every aspect of her life. She will be truly missed as she was one of a kind. She is preceded in death by her parents John and Mary (nee Mack) Schuler. She is survived by Mary Ellen (Dr. Robert Stern) Weber, Pat (the late Harmon) Kirkpatrick, Susan Weber, Kathy (Bruce) Pieper, Bonnie (Wayne) Wright, Debbie (Robert) Clyde, and Thomas Weber Jr. Grandmother of eleven and great grandmother of fourteen.
Mary Regina Weber, affectionately known as Mom/Granny, was born May 16th, 1921 in Cincinnati Ohio. She grew up in a large family consisting of ten brothers and sisters. She had many talents or hobbies that she did throughout her life. They consisted of candle making, rug making, and sewing. She was an amazing seamstress. Mary had an enormous passion for music. She sang in choirs for many years and by the age of sixteen she was singing in an orchestra. Her love for music and singing remained in her heart and stayed with her throughout her life. She later went on to join the singing groups known as the Sweet Petunia's, Sweet Adaline's, and Senior Moments.
Mary met the love of her life, Tom Weber, in the sixth grade while attending Holy Family School. Their courtship continued on and eventually they married on October 25th, 1941 at the Church of the Holy Family. Tom and Mary began their life together. They moved around to a few different houses before finally settling into their long-time residence on Sheldon Dr. In Groesbeck Ohio. They went on to have seven children. Their home was a place where many great memories were made and where love and laughter were shared throughout. Mary went on to live in their home for the next fifty-six years. She became a widow at the age of fifty.
One of Mary's greatest joys in life was being able to be a mother and grandmother. Raising her children brought so much happiness to her life and each child held a special place in her heart. As time passed, she took on the title of Granny which she wore with so much pride and always held it near and dear to her heart. Mary and her family made many beautiful memories over the years.
Holidays, birthdays, and Sunday dinners were just some of the occasions. Mary loved to celebrate her birthday and she was fortunate enough to see her 100th. Her children, grandchildren, and great grandchildren celebrated her life and will continue to carry on her memory and love throughout their lives.
Throughout her life, Mary has achieved many accomplishments. She was a leader in her community and her efforts were seen by many. Mary helped to set up and start The Connley Home, which is a place for women with developmental disabilities. This was also her first job. Mary was the president of The Catholic Federation of Developmental Disabilities and also the president of The Rosary Alter Society. She was active in other organizations such as Happy Seniors Card Club, Groesbeck Garden Club, and remained a Girl Scout Leader for twenty-five years. Mary gave her time, support, and love to these organizations and she will forever be a part of this community. Mary was a devout Catholic. She helped to start St. Ann Catholic Church while also becoming one of the very first parishioners. She was instrumental in many roles with the church while also raising a family.
In the end, Mary made the most noble of contributions to humanity by donating her body for medical research. A celebration of life will take place at a later date. In lieu of flowers, memorials may be made to:
Cincinnati Children's Hospital
P.O. Box 5202
45201-5202
"Happiness is having my daughters and son. May you enjoy your children as much as I have mine. Wishing you peace, happiness, good health, and strength in this beautiful world of ours. --Love, Mary / Mom / Granny"
Add a Tribute