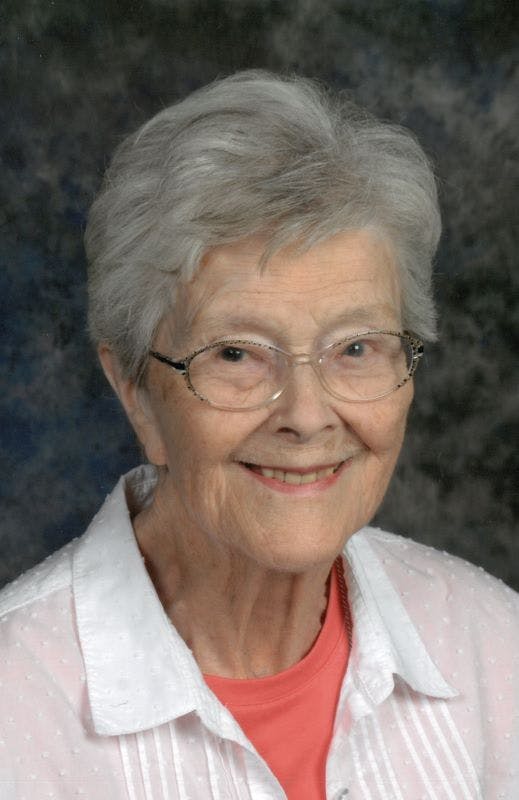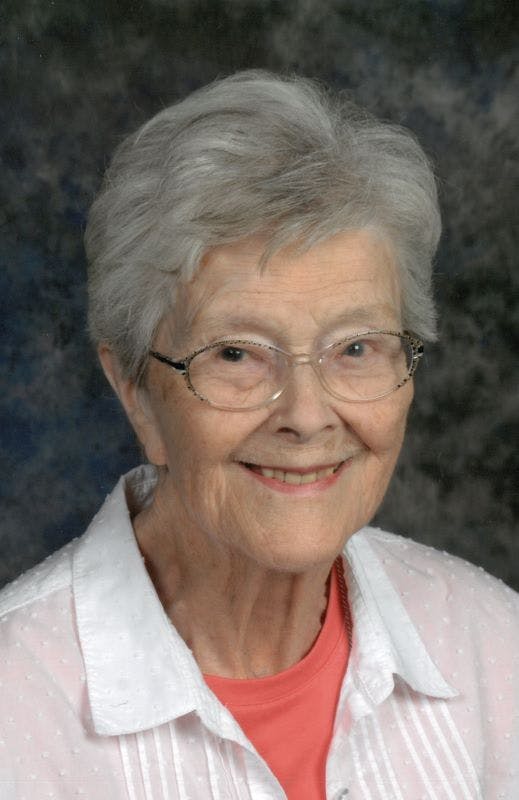 | Service | Location | Date | Time | Directions |
| --- | --- | --- | --- | --- |
| Visitation | Holy Cross - Immaculata Parish, 30 Guido Street, Cincinnati, Ohio 45202 | June 27, 2022 | 9:00 am - 11:00 am | Directions |
| Mass Of Christian Burial | Holy Cross - Immaculata Parish, 30 Guido Street, Cincinnati, Ohio 45202 | June 27, 2022 | 11:00 am - 1:30 pm | Directions |
Obituary
CINCINNATI- Mary M. (nee Schwietering) Capannari, age 92, passed away peacefully at home on June 20, 2022. Mary was a lifelong resident of Mt. Adams as well as a lifelong member of Holy-Cross Immaculata Parish. She was the beloved wife of the late Joseph Capannari; devoted mother of Don (Linda) Capannari, Mary (Tom) Wietmarschen, Dr. Thomas (Lori) Capannari, Patricia Capannari, Greg (Cindy) Capannari, Jane Capannari, Gina (late Robert) Hamilton, Angela (Mark) Miller, David (Jennifer) Capannari, Joe (Lisa) Capannari, John (Meg) Capannari, Ed (Martha)Capannari & Jim (Meg) Capannari; loving grandmother of Donny(Tracey) Capannari, Jeff (Laura) Capannari, Liz ((Evan) Priestle, Julie (Mark) Jump, Chris(Katie) Wietmarschen, Dr. Joe Capannari, Anna Capannari, Emma Capannari, Hannah Capannari, David Capannari, Dr. Guy (Aurora dela Cruz) Hamilton, Caroline (Jim Pidgeon) Hamilton, Tim (Jillian) Hershner, Claudia Hershner, Caroline (Mike) Rapier, Matt Miller, Michael Miller, Paul Miller, Alex Miller, Zach Miller, Josh Miller, Dominic Capannari, Anthony Capannari, Eric Capannari, Robert (Kara) Capannari, John Capannari, Benjamin Capannari, Audrey Capannari, Corrine Capannari, Olivia (Tyler) Fraser, Ben Capannari, Francesca Capannari & Josephina Capannari; loving great grandmother of Willow & Griffin Capannari, Charlotte & Chloe Capannari, Everett, Elliott & Eli Priestle, Nick, Gina, Andrew & Henry Jump, Hayden, Kellen & Beckett Wietmarschen, Oliver Hamilton, Adeline Hershner and Audrey, Harper & Charlotte Rapier.
She was preceded in death by her parents, Edward and Bernadette (nee Bruns) Schwietering as well as her siblings, Sister Grace Schwietering SC, Paul (Betty) Schwietering and Jane (Bob) Sandmann and her sisters-in-law, Mollie (Melvin) Kennedy, Alma (Vince) Montelisciani, Anita(Ed) Fairbanks, Elsie(Paul) Kennedy and Norma(John) Collins.
Mary is survived by many nieces, nephews & cousins as well as dear friend of Dr. Paul Lemal and Alexis Schrimpf.
Visitation will be on Monday, June 27,2022 9:00AM until Mass of Christian Burial at 11AM at Holy Cross-Immaculata Church, 30 Guido St, Cincinnati, OH 45202. A Celebration of Mary's Life will follow at HCI Parish Center. In lieu of flowers memorial donations may be made to any of the following: The Holy Cross-Immaculata Building Restoration Fund, 30 Guido St, Cincinnati, OH 45202, Tender Mercies, 27 West 12th St, Cincinnati, OH 45202, Hospice of Cincinnati, 4310 Cooper Rd, Cincinnati, OH 45242 or Tunnel to Towers Foundation, 2361 Hylan Blvd., Staten Island, NY 10306. www.springgrove.org
Additional Links
Add a Tribute