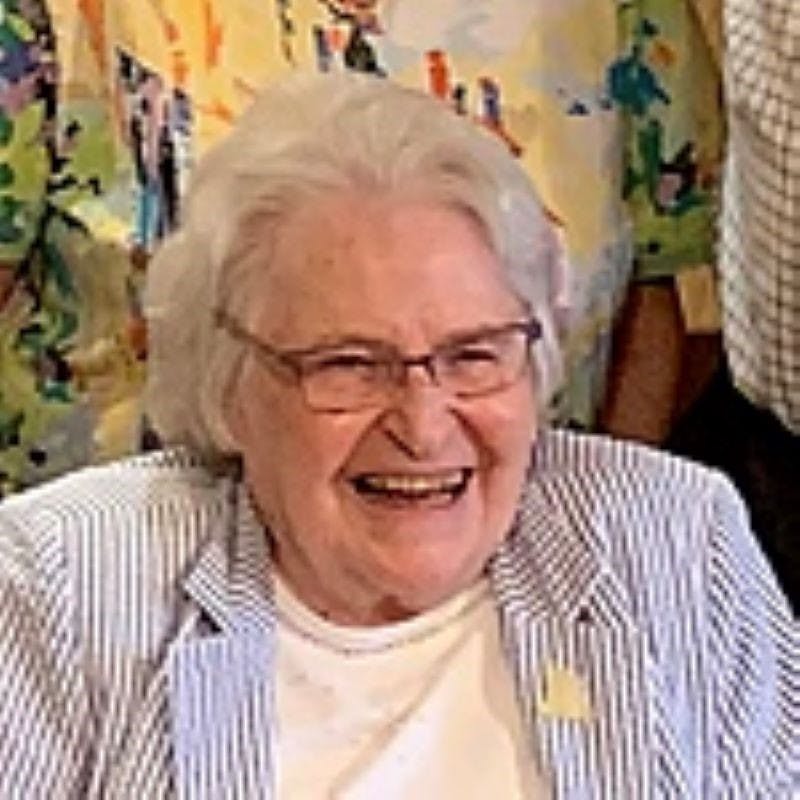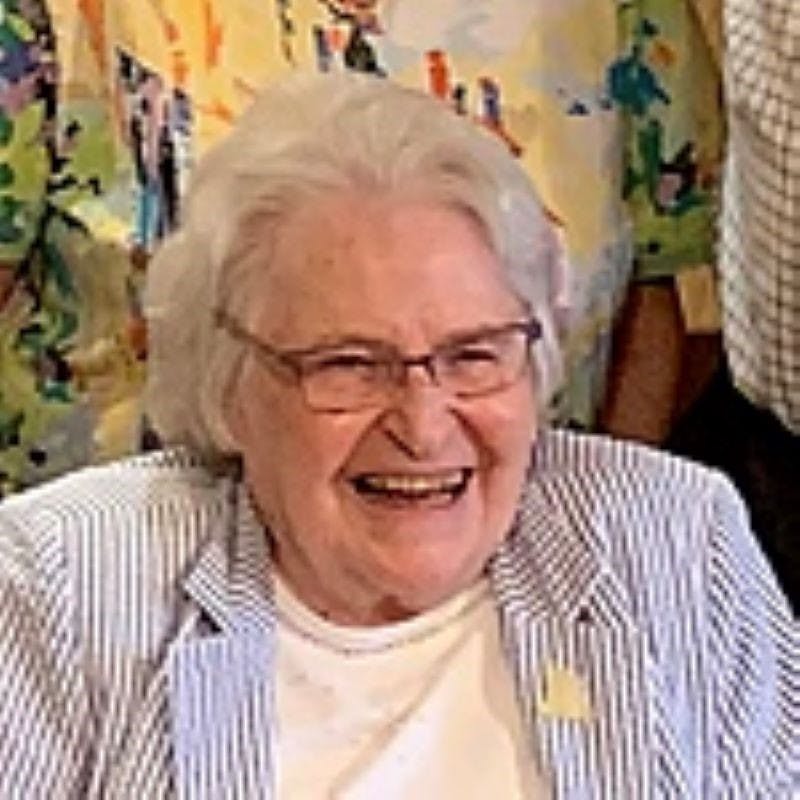 | Service | Location | Date | Time | Stream Link | Directions |
| --- | --- | --- | --- | --- | --- |
Obituary
Martha Ann Lutz passed away on May 10, 2021 at the age of 93.
Born October 27,1927 in her parents' home in Orleans, Indiana.
After graduating from Orleans High School, she went to Purdue University where she became a certified Medical Technologist and met the love of her life, Robert Lutz (Bob) who had just finished serving as a pilot in the US Army Air Force in Europe during WW II. They were married on November 28, 1948 and began their family which included two children, John Lutz and Beth Lutz Storer. They then adopted another daughter, Grace Whitton Davenport, to extend their family.
Living most of her life and raising her family, Martha called Cincinnati (Greenhills) her home.
Martha worked as a medical technologist at General Hospital and Children's Hospital in Cincinnati and later at St. Mary's Hospital in St. Louis, MO. She especially loved the work she did at Children's Hospital.
In her 50's she went back to college and obtained a Bachelors' of Science Degree at the University of Cincinnati with a major in Public Health. In the 1980's she joined her husband, Bob in his Buckeye Saw business until her retirement.
She and Bob loved to travel. In the early years they traveled throughout continental United States. In their later years they traveled to Hawaii, Alaska, Europe and South America. It was the favorite thing for Martha to talk about their trips with other fellow travel lovers.
Martha was proceeded in death by her beloved husband of 65 years and she is survived by her three children, John Lutz (Laura Lutz), Beth Lutz Storer (Steven Storer) and Grace Whitton Davenport (Mike Davenport). She leaves behind six grandchildren, James Foist, Julie Ray Nasser, Charles Ray III, John Lutz Jr., Mary Beth Ray, and Caroline Lutz Brakebill. She leaves behind four great grandchildren, Chloe Foist, Kendall Ray, Charles Ray IV and Penelope Nasser.
A memorial Mass of Christian Burial will be held at Our Lady of the Rosary Catholic Church (17 Farragut Rd, Cincinnati, OH 45218) in Greenhills, Ohio on Saturday, May 22, 2021 beginning at 11 am.
In lieu of flowers, donations may be made to Our Lady of the Rosary Church https://olr1.weshareonline.org/ or to the Ohio Living Hospice https://www.ohioliving.org/foundation/donate .
Add a Tribute