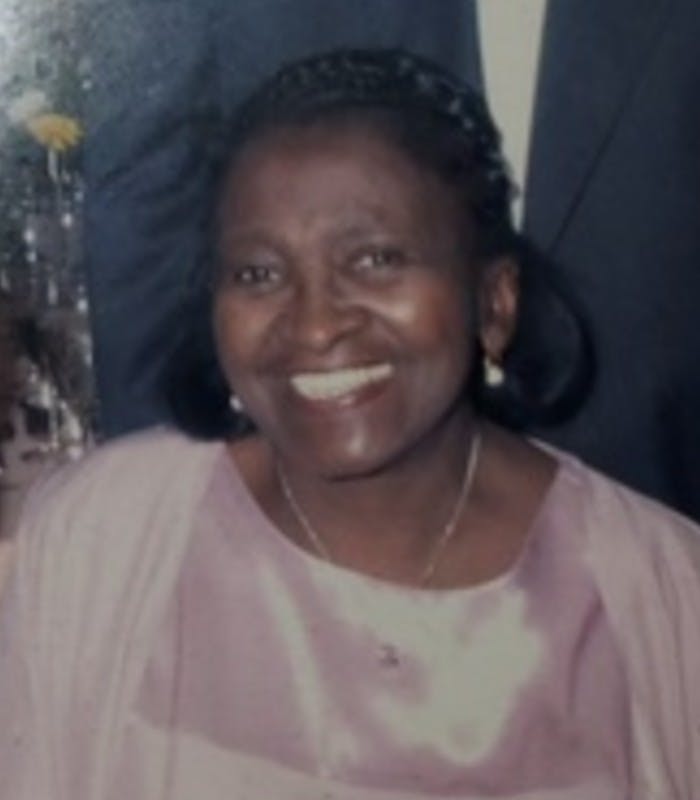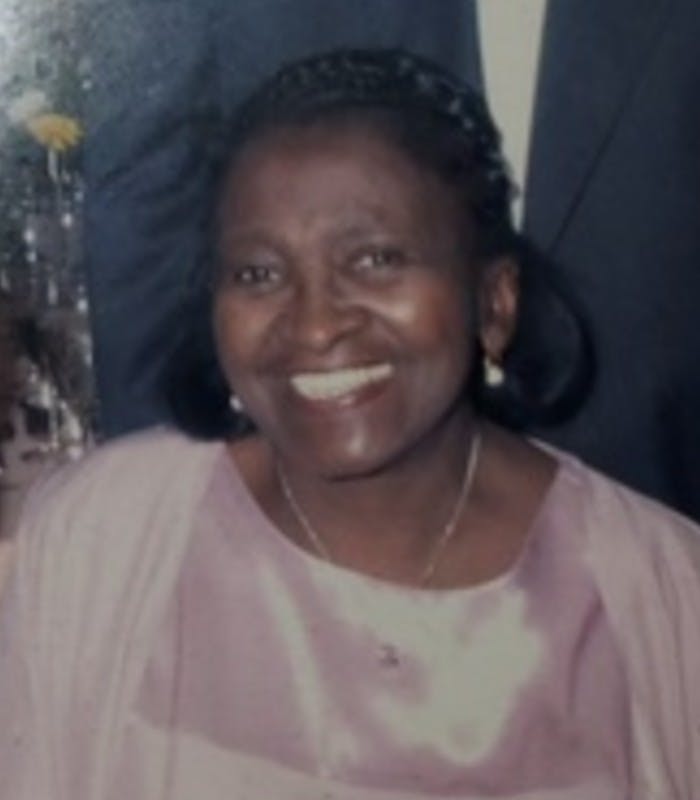 Obituary
Marilyn Elizabeth Reynolds Gray Taylor was born in Middletown, Ohio August 18, 1937 to the late Bessie and Rev. William Reynolds. She was preceded in death by her sister, Francis Adele Reynolds, her brothers, Edward Lee Womack, Jonathan Joseph Reynolds, William Reynolds Jr., and Darryl Eugene Reynolds.
When she was of school age Marilyn and her family moved to Cincinnati, Ohio where she attended Dyer Elementary, Bloom Jr High and graduated with honors from Woodard High School. She was always a nurturer, she cared for her Grandfather every day after school. So, she decided to go to Nursing School, she became an LPN.
She and her brother, Jonathan decided to move to Los Angeles, California in 1964. She worked as a Nurse in the Maternity for 5 years, then moving back to Cincinnati, Ohio. She later joined Clinton Springs Church of God and started working for the Cincinnati Health Department. She loved going to church, singing in the choir, and teaching Sunday school.
In 1975 she married William Earl Taylor and they remained a loving couple until his earthly departure in 2020. Later Marilyn became a member of Owen and Lane Church of God in Hamilton, Ohio. She then retired from the Cincinnati Health Department and moved to Lima where her husband became lead Pastor. Marilyn then went back to school and got her Bachelor of Arts Degree on November 16, 1994 and was on the Dean's List from 1993-1994. On August 24, 2001 she got her Master of Arts in Education, Marilyn was teaching G.E.D. classed at Allen Oakwood Correctional Institution in Lima, Ohio. She later retired and relocated back to Cincinnati where her husband became ill.
Marilyn loved her family, she loved loved her grandchildren, great grandkids, and great great grandkids. If she could have a family picnic every week, she would. You could not invite her over without her saying, "Who else is coming"? She loved getting her nails done with her sisters, Karen, and Doris. She loved talking to her sister Doris everyday (something they did everyday since they were grown).
She loved her church family (the whole district), all Madea's movies, hearing her cousin Johnny Burg sing Mahalia Jackson, sister Rosetta Tharpe "This train, classic Motown and of course she loved her some Earl (husband).
Marilyn's hurt and pain are gone, she is at peace at last. Marilyn answered her Father's call February 13, 2021.
She leaves to cherish in her memory her loving children, sons, Louis E. (Georgia) Gray, Titus Taylor, Delbert (Valerie) Taylor, Sidney (Lakeitha) Taylor, daughters, Marsha B. (Gregory) Gray Payne, Robin L. (George) Moore, Terry Nelms, Abiyah Israel, sisters, Doris Williams, Karen Amos Brown, Ashley Reynolds, brothers, Mark D. (Regina) Reynolds, Lester Cunningham, grandchildren, NaTasha D. (Kevin) Price, Daryle J. (Nyema) Gray, Marcella D. (Cassie) Gray, Clarese (Joe) Evans, Clarence Everage, Angelica Gray, Justin A. (Corri) Gray, Jonatha J. (David) Wasserman, Nadia Everage, Simone Gray, Marilyn (De'Mont) Ingram, Darius Everage, Geovaugn Moore, a host of great grandchildren and great great grandchildren. Her special friends, Ruthie Turner, Marvelene Harris, Tressa Chapman and Marie Williams. Many extended relatives and friends.
| Service | Location | Date | Time | Stream Link | Directions |
| --- | --- | --- | --- | --- | --- |
| Visitation | Spring Grove Funeral Homes | February 26, 2021 | 10:00 am - 11:00 am | | Directions |
| Funeral Service | Spring Grove Funeral Homes | February 26, 2021 | 11:00 am | Live Stream Link | Directions |
| Burial | Woodside Cemetery | February 26, 2021 | | | Directions |
Add a Tribute