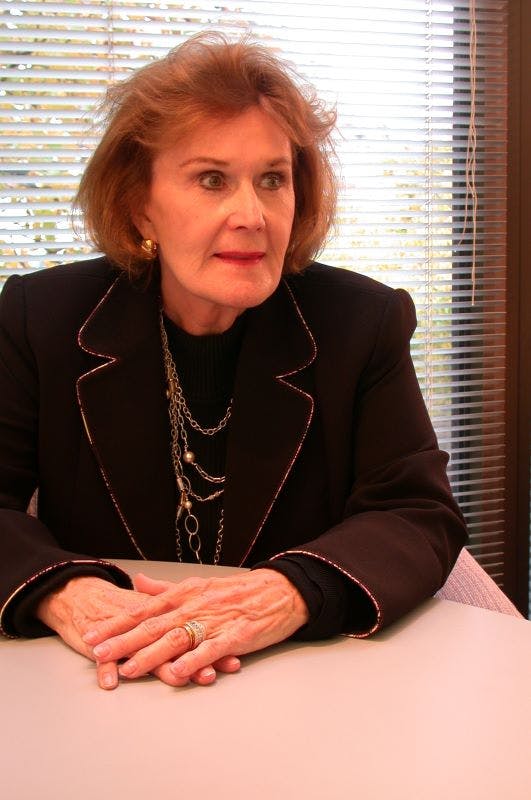 | Service | Location | Date | Time | Directions |
| --- | --- | --- | --- | --- |
| Memorial Visitation | Spring Grove Funeral Homes, 4389 Spring Grove Avenue, Cincinnati, Ohio 45223 | Saturday, May 27, 2023 | 10am | Directions |
| Memorial Service | Spring Grove Funeral Homes, 4389 Spring Grove Avenue, Cincinnati, Ohio 45223 | Saturday, May 27, 2023 | 11am | Directions |
Obituary
Marian Powers, 84, passed away surrounded by beloved family members on Tuesday, May 16th, 2023. Marian, a lifelong educator, and founder of Powers Educational Services was the daughter of the late Marie and William Strickland. She was born in Charlotte, North Carolina in April of 1939. Marian was a graduate of Hillsdale School (now Seven Hills School), attended Northwestern University and graduated from the University of Cincinnati with an Education degree.
Marian's greatest dedication and pleasure in life was providing unconditional love and support to her family. Marian is survived by her loving husband Charles W. Powers, her son Mark (Carolyn) Powers, her grandson Daniel Powers, and great grandson Alaric Powers, as well as, her daughter Lori (Doug Kisker) Powers, and their children Lyla Graf, Olivia (Jackson) Dombrowski, Blair (Brianna) Kisker, and Caroline (JR) Klette.
Marian was blessed to live a full and rich life. She was a passionate and competitive tennis player. She coached soccer and softball teams, and for years managed the Championship Club at the Western & Southern Open tennis tournament. Marian served for many years as the Chair of the Costume Committee for Christ Church Cathedral's annual Boar's Head and Yule Log Festival. She traveled the world with her husband and friends and enjoyed spending winter months in Naples or Vero Beach, Florida. Marian also served on the Board of Directors of the Schilling School for Gifted Children.
Marian's passion for educating and helping people grew into her greatest legacy. In the 1970's Marian opened Powers Educational Services, a business designed to diagnose and support the learning needs of students of all ages. She has helped thousands of students both locally and internationally and she remained active in the business until her death.
A celebration of Marian's life will be held at Spring Grove Funeral Homes (Main) in the Blue Spruce Chapel, 4389 Spring Grove Ave, on Saturday, May 27, 2023. Visitation is from 10:00 AM to 11:00 AM with a Memorial service following from 11:00 AM to 12:00 PM.
In lieu of flowers, memorials may be made to GRAD Cincinnati (www.gradcincinnati.org) or to Cincinnati Children's Hospital and Medical Center. www.springgrove.org
Additional Links
Add a Tribute
Stay up to date
Sign up to get the latest information on current events at Spring Grove and to be notified of new products and services.