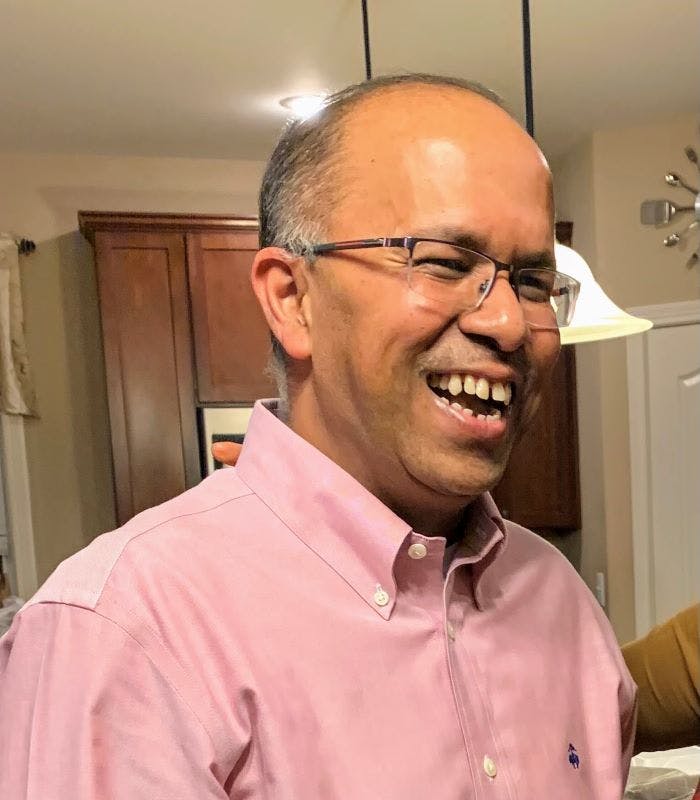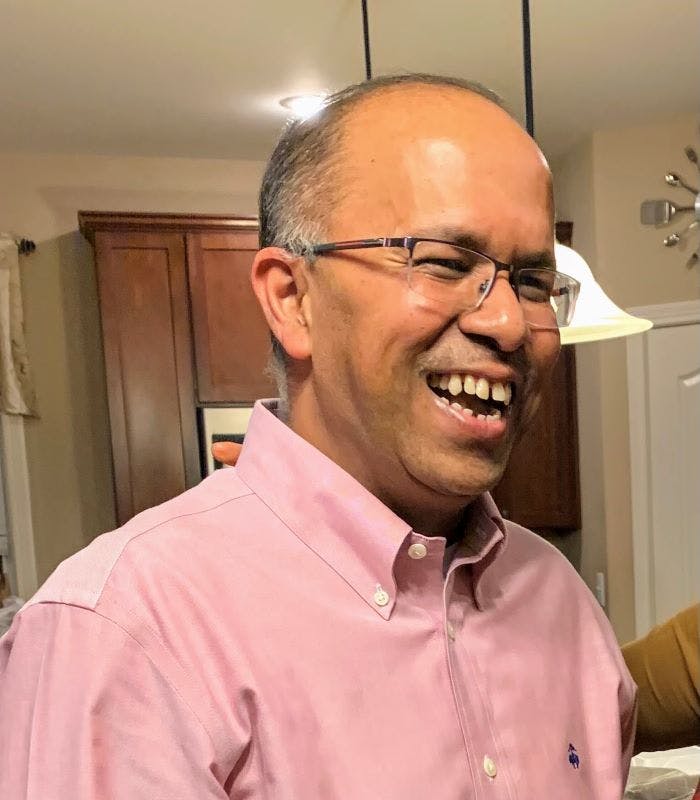 | Service | Location | Date | Time | Directions |
| --- | --- | --- | --- | --- |
| Visitation | Spring Grove Funeral Homes, 4389 Spring Grove Avenue, Cincinnati, OH 45223 | November 20, 2021 | 12pm | Directions |
Obituary
In Loving Memory
Reverend Kunal Guptaji
Kunal was born on February 19, 1969 in New Delhi, India. From early childhood, he was very social, fun-loving, and an occasional prankster. He lived life joyously with a passion for sports, especially cricket and also running the Flying Pig marathon every year. He was brilliant and was a math whiz. With his family, he loved to travel to exotic places, read about new and exciting things, and spend time with family, friends, and especially the kids.
His education began in Springdale School, Delhi. He earned his engineering degree from BIT Mesra, followed by an MBA from Indian Institute of Management (IIM), Ahmedabad. Thereafter, he pursued a Ph.D. degree from McGill University, Canada.
Kunal married his college sweetheart, Rashmi Assudani, on December 9, 1994. Together, they were blessed with two beautiful children: a son, Siddhant, who was born in 2000 and a daughter, Suhani, who was born in 2004.
After he completed his Ph.D., Kunal joined Burke Inc. as a senior analyst and worked his way up to a senior vice president position. Among the many hats he wore, he played a leading role in customer experience practice, was at the forefront of R&D efforts, and was also a veteran instructor for the Burke Institute. The Burke Inc. community was a family to him.
Kunal was a spiritual leader of the tri-state area (Ohio, Kentucky, Indiana) for more than 15 years and devoted his time to fulfilling all the needs and wants of the spiritual community. He was introduced to the Nirankari Mission through his wife's family in November 1994 and this community became another beloved family to him. He was passionate about engaging children in the mission and often gave leadership responsibilities to children to take the lead in the services of the mission.
His philosophy always was that you reap what you sow and to never take anything for granted. And he always put everyone ahead of himself. Over the last 2 years, he battled ill health, but like a true saint he never once complained and was always grateful for everything in his life.
Add a Tribute