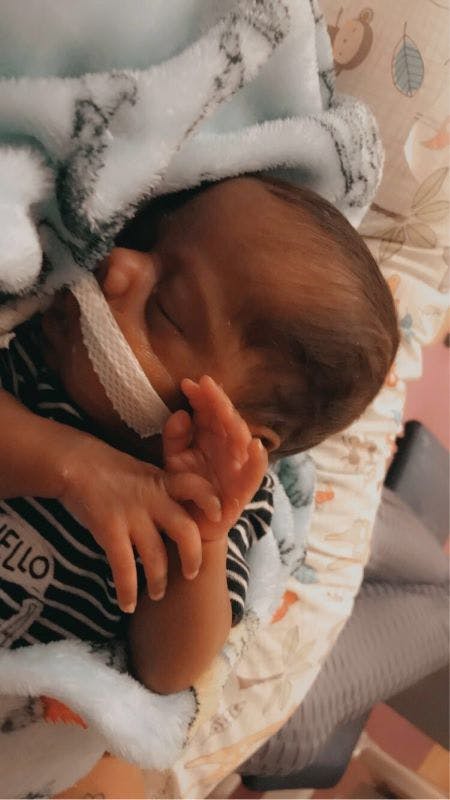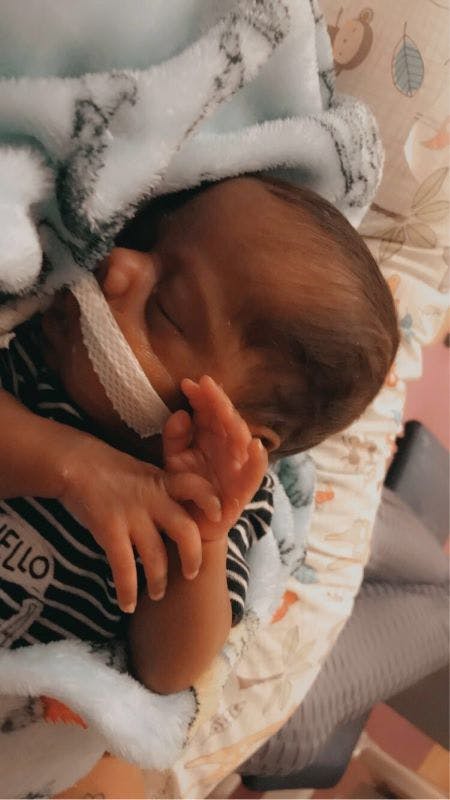 Obituary
Josiah Kamari Bayrue Bobbitt went home to be with God on March 12th, 2021. He was born earlier this year on January 10th to his loving parents Whitney NicoleJasper and Durran Dayrue Bobbitt, who both adore their beautiful son with all their hearts.
Josiah joins family members in Heaven: his great-grandmother Pat Tolson, his great-grandfather "RC", his great-grandfather Charles, his grandmother Brenda Bobbitt, his great-aunt Angie Parks, his aunt Margaret "Mari" Faison, and his brother Durran, Jr. He will be missed by his loving family: his grandparents Lois & Herman Jasper; his great-aunt Eugina Jasper; his great-aunt Mandy; his great-aunt Annie; his great-aunt Patty; his aunts Twyla, Brittany, Jasmine, Teketa, & Kelsey; his uncles Joshua & Jordan; his siblings Jayden, Jamikah, Qe'ilah, Aminah, Lai'oni, Dayrue, & Dayontae; and a host of cousins.
Josiah spent much of his life being cared for: by doctors and nurses, by friends and family, and most of all by his mom and dad. Whitney will always remember how she could feel his heart melt with her own as she held him against her. Whitney and Durran love little Josiah so much, and every moment of his life was spent with them watching him, cuddling him, and keeping him happy. He was feisty, and he was a fighter. He was shown such love and happiness each moment of each day by his parents, his siblings, and his family.
Josiah came into this world to give us all joy and to warm our hearts, and he has left us to join with the light of God. We miss him terribly, and there are no words that can make sense of his passing. But we will feel the touch of his little fingers as the wind gently caresses our cheeks; we will see his beautiful eyes as we gaze into those of his family; we will know his love and affection in each hug and kiss we give and receive. He is not lost to us. He waits for us to join him. As much pain as we feel now, we know we will have a chance to hold Josiah again in the presence of God.
Spring Grove Funeral Home (4389 Spring Grove Ave, Cincinnati, OH 45223) will hold a visitation for Josiah on March 26th, 2021 at 10:00am with a funeral service to follow at 11:00am. He will be laid to rest after the service.
| Service | Location | Date | Time | Stream Link | Directions |
| --- | --- | --- | --- | --- | --- |
| Visitation | Spring Grove Funeral Home, 4389 Spring Grove Avenue, Cincinnati, OH 45223 | Friday, March 26, 2021 | 10:00 am | | Directions |
| Funeral Service | Spring Grove Funeral Home, 4389 Spring Grove Avenue, Cincinnati, OH 45223 | Friday, March 26, 2021 | 11:00 am | Live Stream Link | Directions |
Add a Tribute