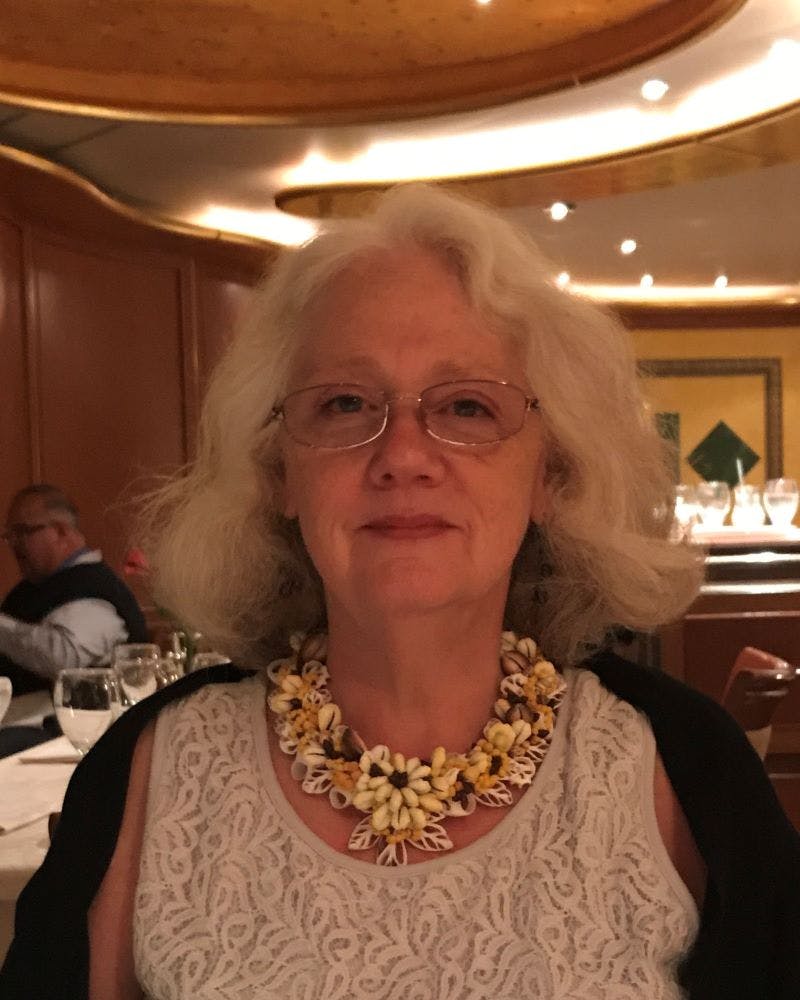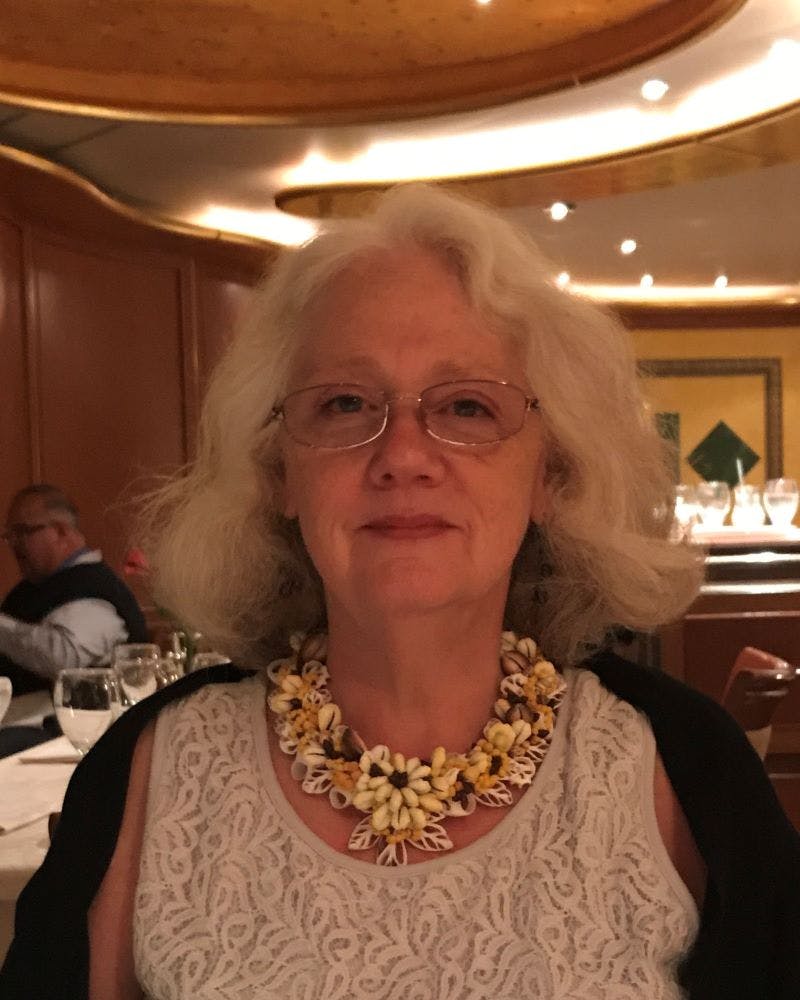 | Service | Location | Date | Time | Stream Link | Directions |
| --- | --- | --- | --- | --- | --- |
| Memorial Service | New City Presbyterian Church, 4400 Floral Ave., Cincinnati, OH 45212 | May 27, 2021 | 4:30 pm | | Directions |
Obituary
Jennifer Lea Crutcher, 69, went home to be with her heavenly Father on May 17, 2021 in Cincinnati, OH after a year-long battle with ALS.
Loving wife to Keith Crutcher; devoted mother to Tara Dudley (Richard), Amber Dudley (John), Reginald Crutcher (Kristin), William Crutcher (Elizabeth), Kaylaya Wells (Josh), Trent Crutcher (Chelsea); cherished grandmother to Rachel, Anna, Grace, Jenna, (Tara), Ella, Alan, James, Alex, (Reg), Liam, Lucy, Lily, Charlotte, (Will), Shyanne, and Gideon (Kay), and Mayer, Marley, Soren, and Orion, (Trent).
Memorial Services will be held at 4:30 PM on May 27, 2021 at New City Presbyterian Church, 4400 Floral Ave. Friends may gather with the family following the ceremony after the service.
Jennifer was born on December 28, 1951 in Keokuk, IA, to Betty-Sue and William Payne. When she wasn't busy raising her six children, or helping raise her eighteen grand-children, she was often pursuing one of her numerous creative outlets: drawing, painting, decoupage, or assemblage. But it was in the textile arts where Jennifer had the deepest expertise. Whether it was smocking, knitting, crocheting, quilting, embroidery, macrame, pattern-making, altering, or tailoring- there was no limit to what Jennifer could achieve with fabric.
Jennifer had deep compassion for others, and it manifested in many ways. Many times, she opened her home for people that were in difficult circumstances and needed a place to stay. She cultivated many relationships through the Four-Seven prison ministries, and served organizations such as Inspiring Arts and the Crossroads Awaited Christmas Show with her expert costuming skills. She studied the Art for Healing technique, which is used to support emotional healing through art and creative expression.
She was a good listener and would often offer insightful counsel and wisdom gained from her years of experience. She impacted the lives of many in her family and her community.
Jennifer and Keith raised a beautiful family of six and were blessed with eighteen grandchildren. Jennifer attended New City Presbyterian Church and was a faithful servant of Christ.
She will be greatly missed.
For those that wish to contribute, Jennifer wished for donations to be made to the following organizations in her honor: Inspiring Arts -http://www.inspiringartsproductions.com/.
Inspiring Arts' mission is to inspire and educate through family-friendly theatre. Jennifer passionately poured her heart and talents into creating beautiful costuming for many IA productions. Jennifer truly loved Inspiring Arts and she will be greatly missed by her IA family. ALS Association http://www.als.org/-The ALS association graciously supported Jennifer and the family throughout her illness. They provide valuable resources to so many who have been affected by ALS.
Add a Tribute