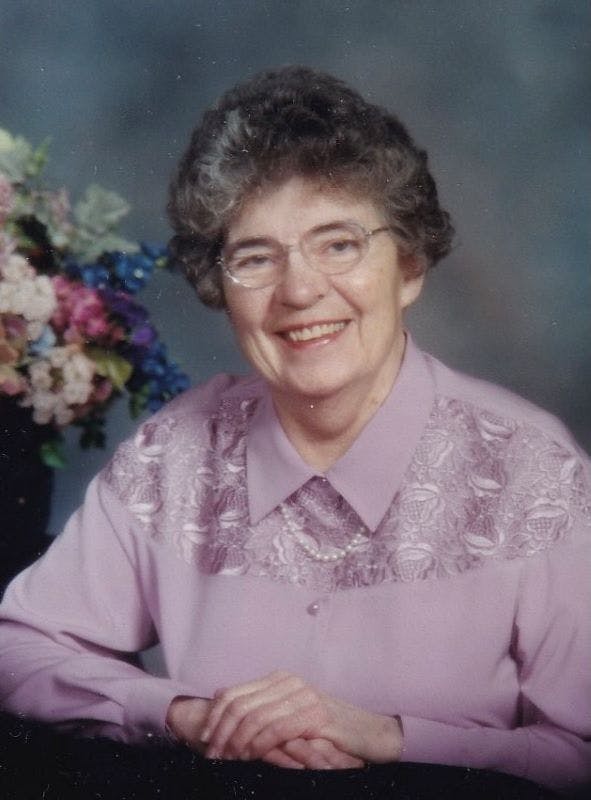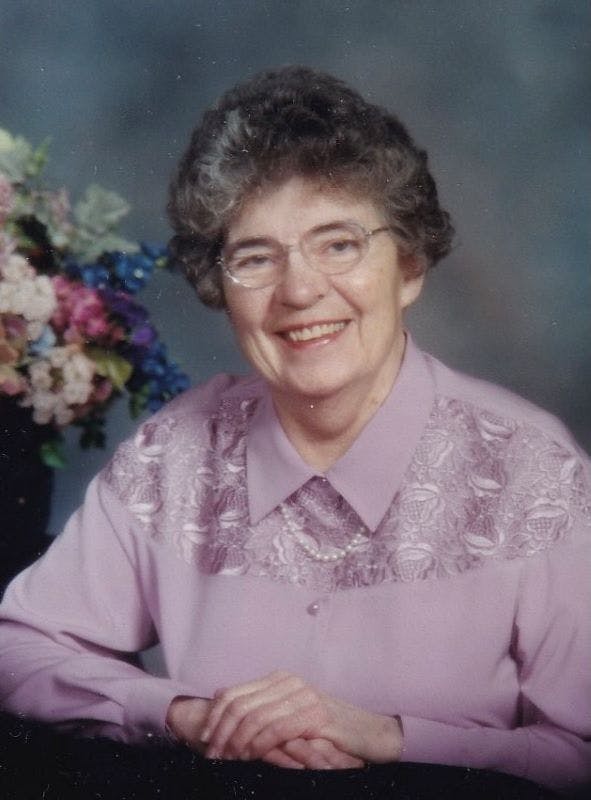 | Service | Location | Date | Time | Directions |
| --- | --- | --- | --- | --- |
| Memorial Service | In Lieu of Flowers, Please Leave a Message of Condolence Below | November 20, 2021 - Virtual Memorial Service | 2:30pm | |
Obituary
Janet Louise Pfeiffer Spore, 91, passed away Thursday, October 28, 2021, at Cottingham Retirement Center, Cincinnati, Ohio.
Janet was born October 30, 1929, in Toledo, Ohio. In addition to her parents, Ruth and Albert Pfeiffer, Janet was preceded in death by her husband, Leland Peter Spore, daughter Leslie Evan Spore Whisman, son Peter Lynd Spore, brothers Russell and Richard, and sister Catherine Marie.
Janet is survived by sons Jan (Ann) Spore and Richard (Tracy) Spore, ten grandchildren, and many great-grandchildren.
Janet attended elementary school in Tiffin and graduated from Tiffin Columbian High School. While in high school, she pursued her love of music and singing that would become a life-long passion. Janet sang with an area big band during those years. She and her husband went on to sing in the Sandusky Grace Episcopal Church choir for decades, where they were faithful members. They loved attending drum and bugle corps competitions and traveled the Midwest to see their favorite corps compete.
Janet had a wonderful laugh, which you could frequently hear when she was listening to a good story about life or when she was telling on of her own favorite stories. One of her fondest childhood memories was visiting with her cousin, Betty, and riding the family horse on their Kenton, Ohio farm. Later in life, Janet fulfilled a dream to visit Europe with a group of friends.
Throughout her years as a stay-at-home mom of four, Janet stayed busy looking after the family and developing a great interest in learning about investments. She eventually became a tax preparer at H & R Block, and then at Flynn, Py, and Kruse legal office. Janet was also an avid reader and was keen to stay up on and have discussions about current events.
Janet loved Sandusky - the people, place, history, and the beauty of Lake Erie. It was her treasured home. She was active in her community, including serving as Treasurer of her church, advocating as a member of the Old House Guild, volunteering for the Board of Elections, and enjoying her membership in a lady's bridge club.
Janet's wishes were to be cremated and interred in the Grace Episcopal Church columbarium, alongside her husband and daughter. A live virtual memorial service will be held Saturday, November 20, 2021 at 2:30pm. All are welcome to participate remotely at https://www.gracesandusky.org/.
Those wishing to honor Janet's life may do so by memorial contributions in her name to either Grace Episcopal Church, 315 Wayne St, Sandusky, OH 44870, or to the Alzheimer's Foundation, 225 N. Michigan Ave., Fl. 17, Chicago, IL 60601.
Add a Tribute