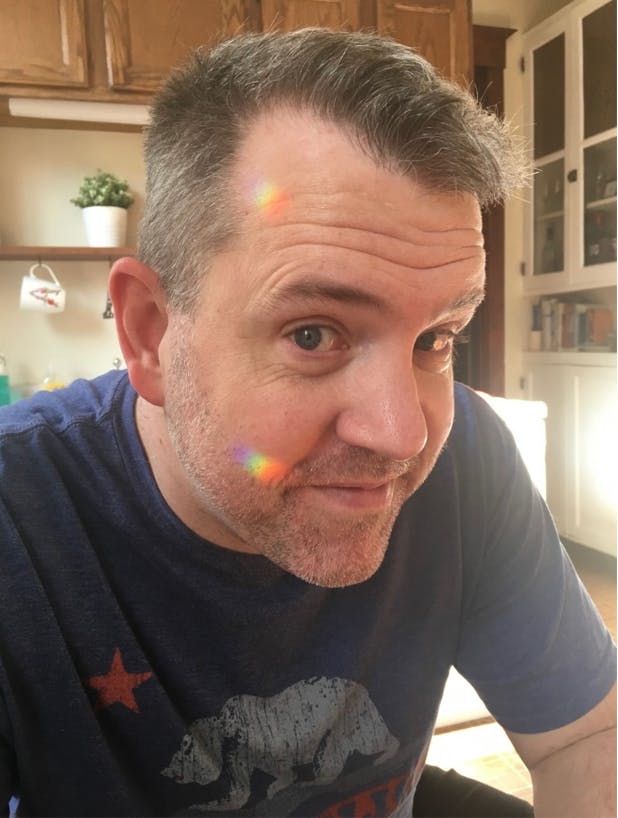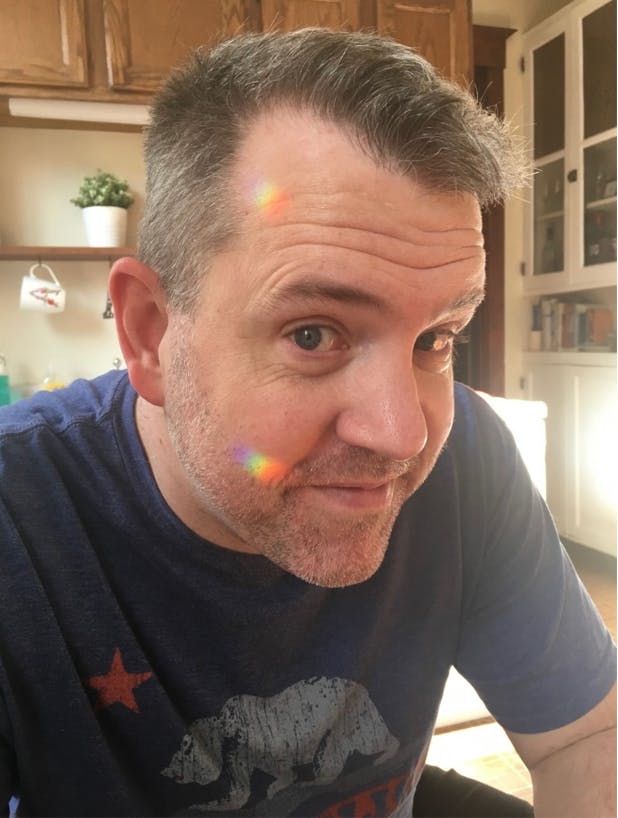 | Service | Location | Date | Time | Directions |
| --- | --- | --- | --- | --- |
Obituary
James Michael Whitacre (Jimmy) of East Walnut Hills, Ohio passed away on Thursday January 13, 2022. He was born in Middletown, Ohio and happily grew up in his beloved hometown of Seven Mile. Jimmy was a man of many talents (a sense of humor, natural charm, and a penchant for bourbon), and his adventures took him to places such as Los Angeles, and later New York City. Ultimately his ties to family and friends pulled him back to Ohio.
In the last part of Jimmy's life, he was inspired by his aunts and others to become a nurse. After completing nursing school, he went on to work in the G.I. unit at Children's Hospital in Cincinnati, where he was a source of happiness for many sick children, with whom he always had a natural connection.
Jimmy is preceded in death by his father, Wesley Whitacre, whom he teasingly referred to as "Scrappy Pappy." He is survived by his partner Sam Armstrong; his mother Janet Whitacre of Seven Mile; sister Cathy (Darrell) Saylor; brother Bret (Sean Kopcho) Whitacre; sister Amy (Dave) White; niece Lauren (Russell) Shoemaker; niece Natalie (Michael) Schmidt; great niece Chelsea Rae Lagedrost; great nephew Benjamin Wesley Shoemaker, and so many other dear family members and treasured friends.
Jimmy was a light in this world and his brightness spilled out onto all of us. His warm and gentle glow filled our hearts. Everyone wanted to be near him; his presence put all around him at ease, and he was always the life of the party. Even though Jimmy's light has gone out, its afterglow is within all of us, lighting the way in the darkness of a world without him. This is his legacy.
Our hearts are happy for him because we know there's a crowd of family and friends waiting for him on the other side, and that a party shall be had.
A Celebration of Life is being planned and will take place in the spring of 2022. In lieu of flowers, please donate to: Hospice of Cincinnati (www.hospiceofcincinnati.org/donate) and/or Fernside Grief Center (where Jimmy volunteered) at www.fernside.org/donate/.
"What we once enjoyed and deeply loved we can never lose, for all that we love deeply becomes a part of us." - Helen Keller
"If your actions create a legacy that inspire others to dream more, learn more, do more and become more, you are an excellent leader." - Dolly Parton
Add a Tribute