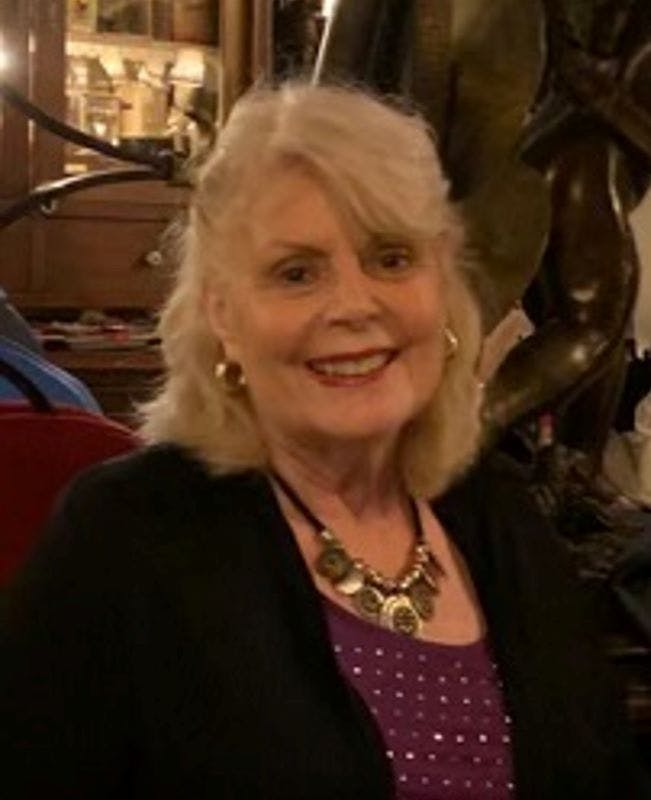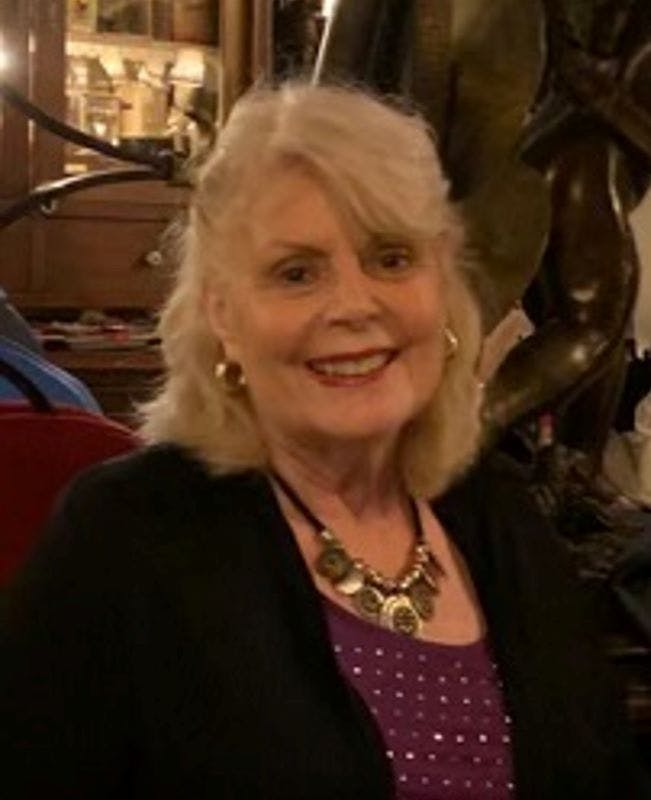 | Service | Location | Date | Time | Directions |
| --- | --- | --- | --- | --- |
| | Celebration of Life, Spring Grove Funeral Homes, 4389 Spring Grove Avenue, Cincinnati, Ohio 45223 | August 25, 2022 | 5:00 pm - 8:00 pm | Directions |
Obituary
Holly Cornell Bassett, passed away peacefully surrounded by the people she loved the most on Thursday, July 28, 2022, at the age of 79. She was born on December 29, 1942, to the late Alden and Marian Bassett. She is survived by her loving children, Shelby (Poul) Lemasters and Michael (Gladybell) Kieser, as well as her adored grandchildren, Bella, Ryan, Max and Chloe.
Being Mimi and grandma to her grandchildren was the greatest joy of her life and she would be with them whenever she got the chance. Holly was the bravest woman her family has ever known. With every challenge life threw at her, she faced them head on; fiercely strong and graceful. She was very proud to have worked her way up the corporate ladder and became the executive assistant to the vice president of legal at Mercy Health Partners for many years.
Holly loved life and the finer things in it, and she learned about life through her fascination and curiosity, which lead her to be a world traveler taking her to countless places all over the world. Her eagerness to learn about different places and people brought her so much happiness! It was this happiness that she shared with everyone. She will be greatly missed because she was deeply loved.
A celebration of life reception will be held on Thursday, August 25, 2022, from 5:00-8:00 p.m. at the Spring Grove Funeral Homes-Event Center, 4389 Spring Grove Ave, Cincinnati, OH 45223. A remembrance service will be held during the reception, beginning at 6:00 p.m. In lieu of flowers, memorial contributions may be given to one of Holly's favorite charities - The LC Coat Drive, 3644 Werk Rd. #58413, Cincinnati, OH 45258. www.coatdrive.org. This charity is run by her daughter and son-in-law to provide new winter coats to children in need. Sympathy may be expressed, additional information, and a link to live stream of the service may be found at www.springgrove.org.
Additional Links
Add a Tribute