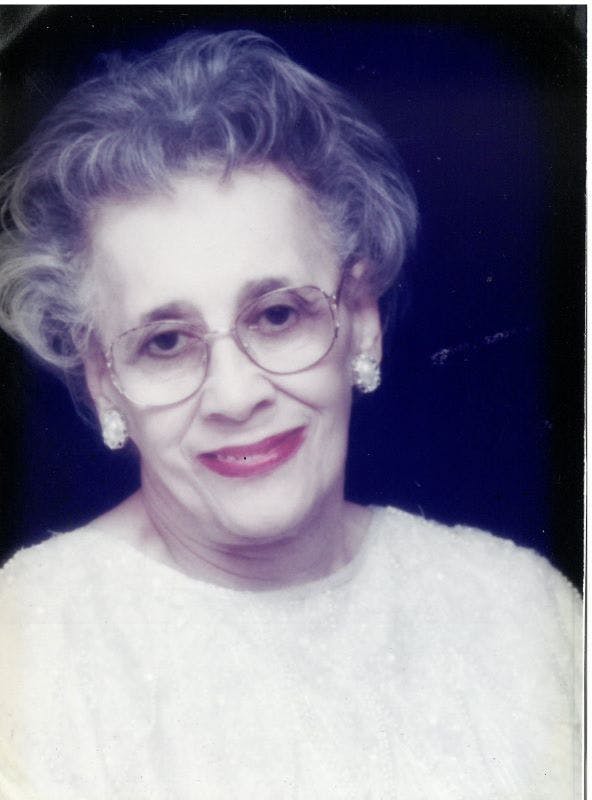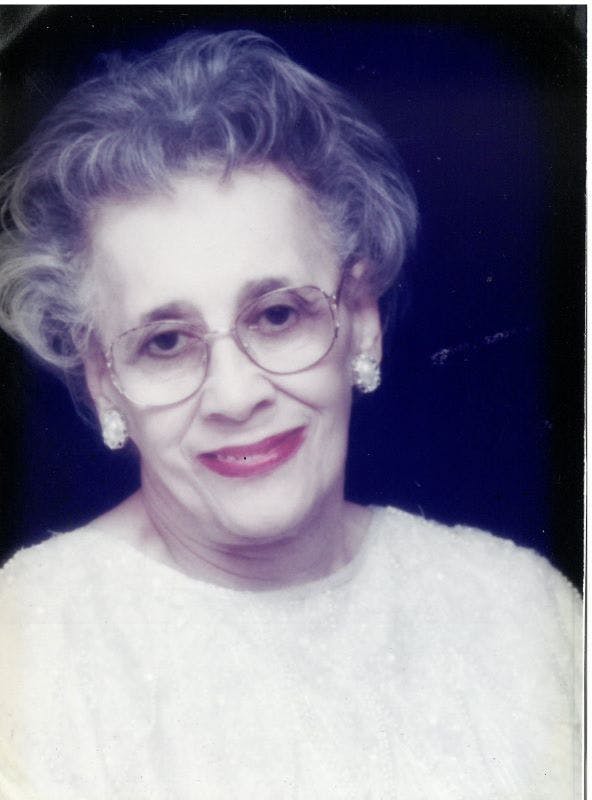 | Service | Location | Date | Time | Directions |
| --- | --- | --- | --- | --- |
| Visitation | Spring Grove Funeral Homes, 4389 Spring Grove Avenue, Cincinnati, Ohio 45232 | August 5, 2022 | 10:00 am - 11:00 am | Directions |
| Funeral Service | Spring Grove Funeral Homes, 4389 Spring Grove Avenue, Cincinnati, Ohio 45232 | August 5, 2022 | 11:00 am - 12:00 pm | Directions |
Obituary
Helen Louise Byndon (Staples), affectionately nicknamed "honey" by her father, was the eldest daughter of the late Nathan and Elizabeth Staples. She was born May 23, 1924, in Bloomfield, West Virginia. Helen spent a good portion of her life in West Virginia until the family relocated to Michigan after their father took on a pastoral role at a church in Monroe, MI. In the early 1950's Helen moved to Cincinnati, OH where she eventually met her husband, Albert Byndon Sr.
Helen was a devoted and loving mother to her eight children and a doting grandmother to her ten grandchildren and fifteen great-grandchildren. She was also a nurturing mother figure to so many people whose lives she touched over the course of her life. A devout Christian, Helen joined Bond Hill Presbyterian church in 1974 where she remained a member until her death. Helen could be described as a quiet youth, however, as she grew and blossomed, and if she really knew you, Helen could also be a very vibrant person who could make you laugh. Her favorite color was orange and she loved snacking on Reese cups and anything with peaches in it. Her favorite pastime was watching the Game Show Network, particularly Family Feud where she would watch one of her favorite celebrities-Steve Harvey. Helen was also an avid sports fan as she would watch every sport that came on television from basketball to gymnastics. Whether you were laughing or smiling, spending time with Helen was always joyful and whether she was doing her happy dance or just sharing a memorable moment with you, time with her was always unforgettable. Helen quietly departed this life in the presence of her family on Wednesday, July 27, 2022 at Drake Hospital in Cincinnati, OH.
Preceded in death by her parents, Rev. Nathaniel and Elizabeth Staples; Husband Albert Byndon Sr.; her sisters Margaret Staples, Ruby Jackson and Sylvia Kirby; her brothers, Nathaniel "Sonny" Staples, Charles Edward Staples and Jim Staples; and her great-grandson, Day'Veon Dockery.
Helen leaves to mourn her passing, her children: Ronald Staples Sr. (Tina), Alfred "Bobby" Thomas, Darice Thomas, Cynthia Thomas, Albert Byndon Jr. (Senovia), Renee Williams (Ricky), Reginia Randle (Thomas), Valerie Smith, Gregory Daniels, and granddaughter Letra Harris (Anthony) who was raised as a daughter.
Grandchildren: Ronald Jr., Vaughne, Ebonie, Othello, Ivorie, Albert III, Justin, Mea and Nina. Great grandchildren: Mickeal, Jordan, Alea, Saywonn, Kaleb, Marley, MyAyre, JaMeir, Judah, Jordan, Jusauny, Purple Monai, Justice and Cree. Two great-great-grandchildren Taliyah and Dayla
Sisters: Thelma Hairston, Shirley Walker and Janice Webb. And a host of nieces, nephews, great nieces and nephews and friends.
Visitation will be Friday, August 5, 2022 from 10 a.m. until the time of her funeral service at 11 a.m. in the Willow Room of the Spring Grove Funeral Home, 4389 Spring Grove Ave., Cincinnati, 45223. Burial will follow at Spring Grove Cemetery. www.springgrove.org
Add a Tribute
Stay up to date
Sign up to get the latest information on current events at Spring Grove and to be notified of new products and services.