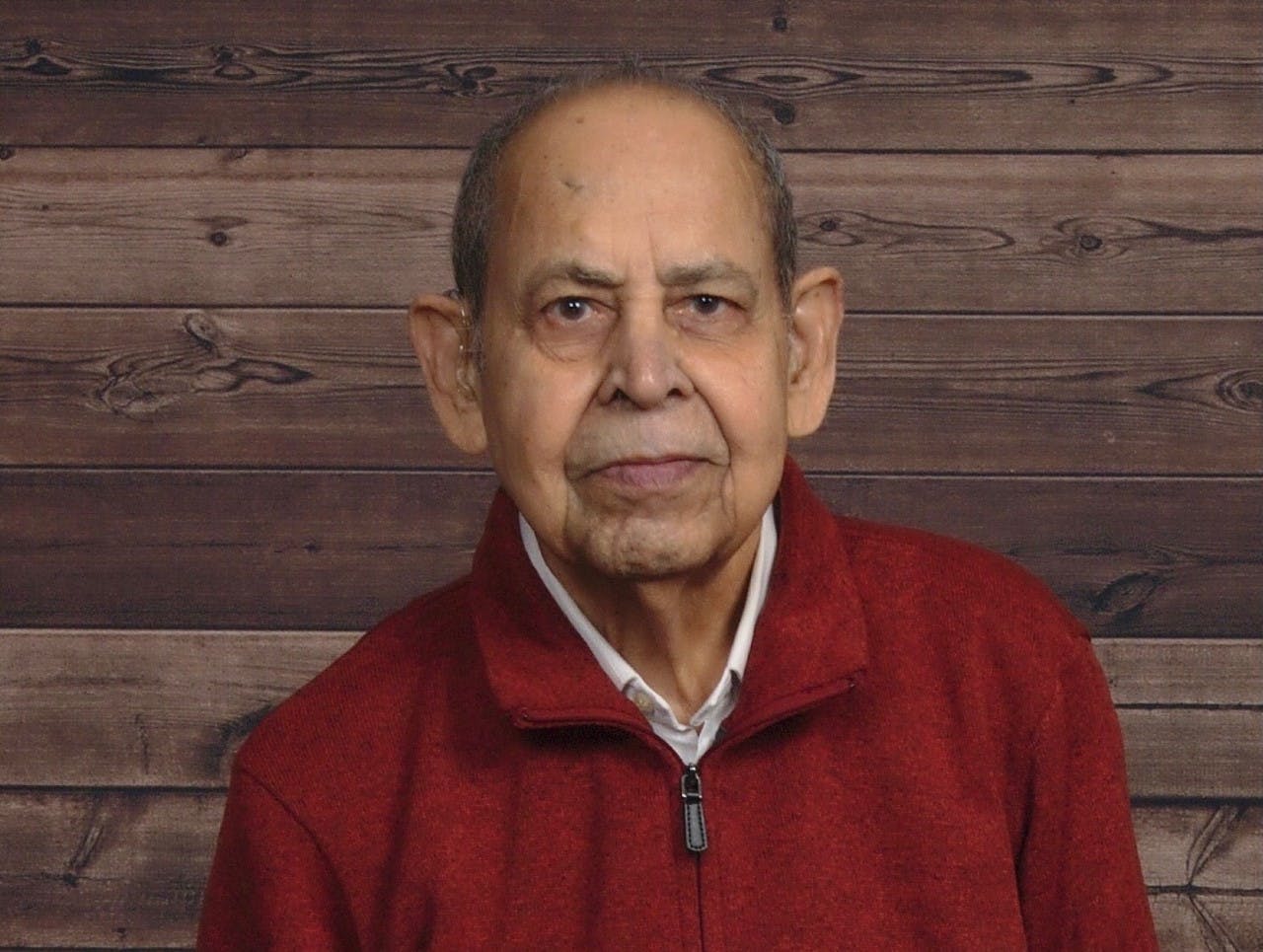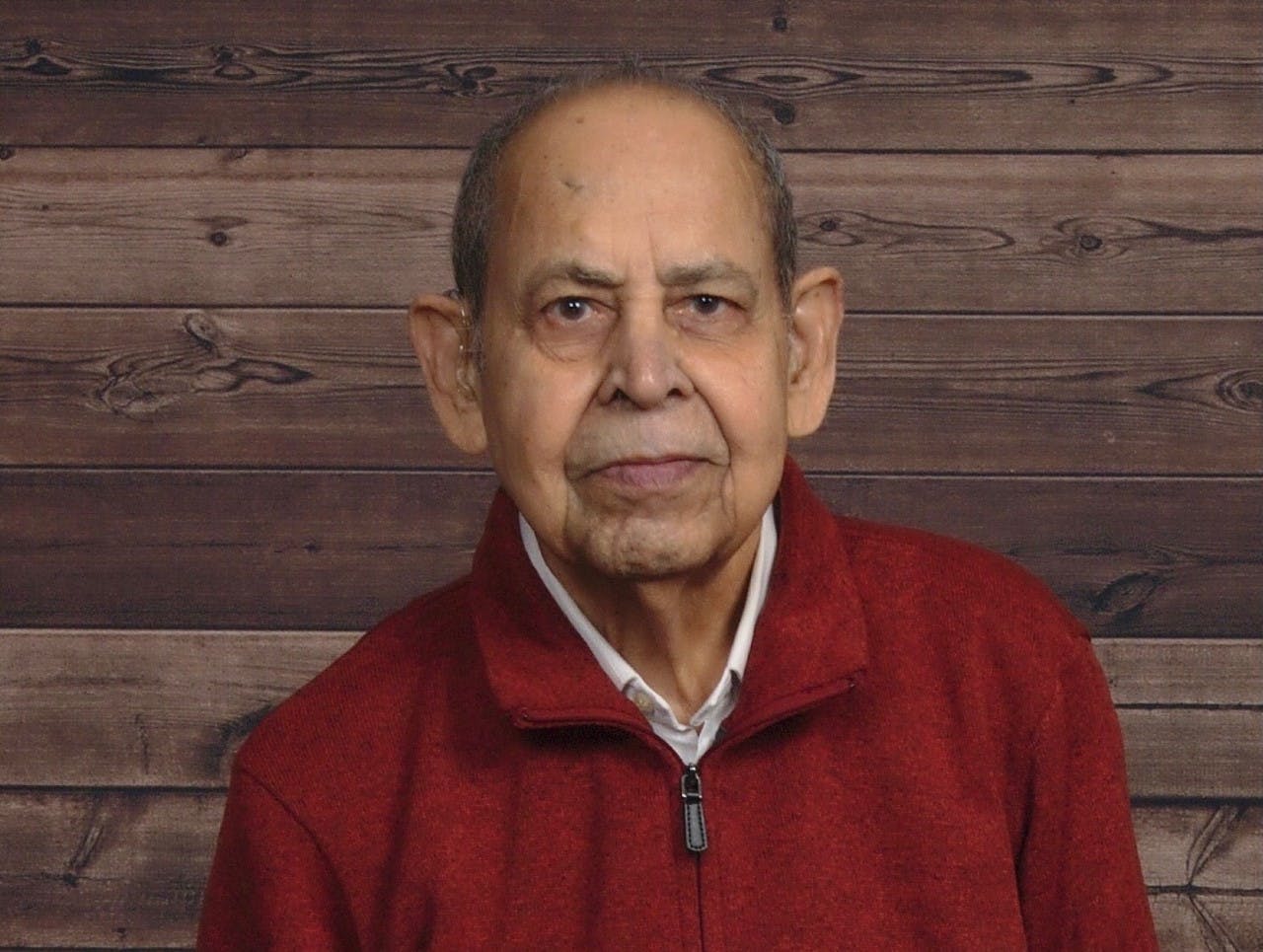 Obituary
Govindan Edamana passed away on January 1, 2021, at the age of 87. He is survived by his wife Savithry, daughter Easwari, son-in-law Vasudevan, and grandchildren Devi, Laxmi & Reva.
As an epitome of kindness, his core message is service to others. He was a man of few words with a big heart. He showed, not told us, that thoughtfulness and compassion are the most important values. All of his actions were guided by an ocean of altruism, treating everyone as his own. Always ready to lend a helping hand to those around, he constantly anticipated the needs of others: Whether it was a towel for the grandchildren walking home in the rain or relocating to a different country to help family, he always knew exactly what to do- and never hesitated to do it. Reliability, persistence, dedication, attention to detail, and forward-thinking are among many of his admirable qualities. He was never afraid to take calculated risks and had the calmest mind— most level headed in every situation, not excited by good fortune or success or not brought down by failures- a true yogi.
He enjoyed traveling, going to temples, reading, spending time outdoors, and gardening. We are lucky to have had someone who was so memorably kind to every person and made it his priority to help everyone without expecting anything in return. A role model to others, any interaction with him is treasured by all whose lives he touched.
We want to thank the Cincinnati and Dayton community for the tremendous support care, and love over the years.
Services will be held at 8:30 am, Thursday, January 7, 2021, at Spring Grove Funeral Home 4389 Spring Grove Ave Cincinnati, OH.
In lieu of flowers, donations can be made in memory of Govindan Edamana to UC Health Foundation:
https://www.uchealth.com/foundation/donation/
| Service | Location | Date | Time | Stream Link | Directions |
| --- | --- | --- | --- | --- | --- |
| Funeral Service | Spring Grove Funeral Homes | Jaanuary 7, 2021 | 8:30 am | | Directions |
Add a Tribute