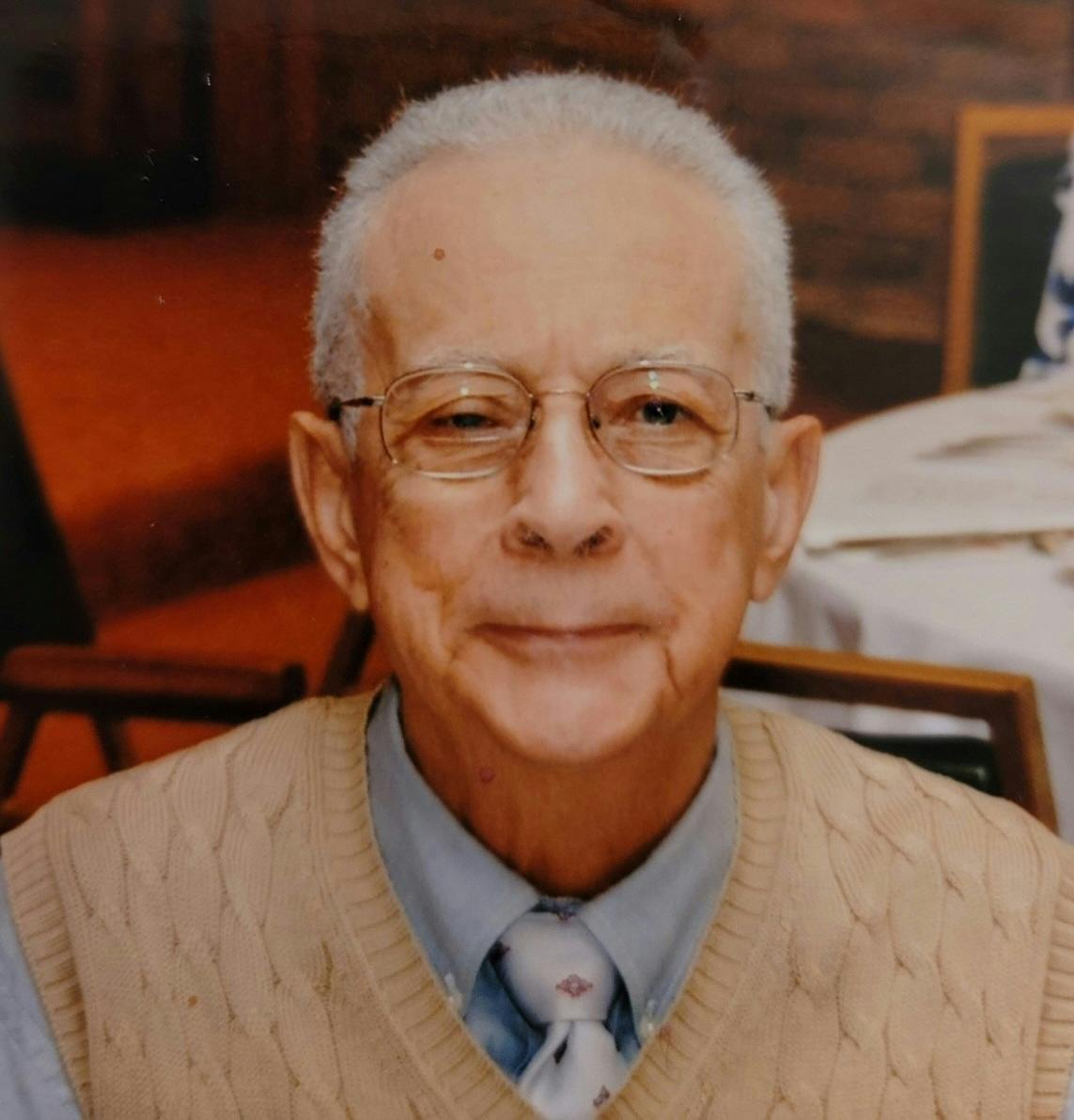 Obituary
George Allen Wrenn was born on July 2, 1926 to Louis and Gertrude Parker Wrenn in his childhood home in College Hill. Louis was a letter carrier for the US Postal Service and Gertrude was a housewife. Louis and Gertrude had nine children, eight boys and one girl: Charles, Robert, John, Elsie, Donald, Richard, Cornelius and Gerald. Louis Wrenn built his home next door to the family homestead on St. Elmo in College Hill in the mid 1920's. The homestead, built by John W. Wrenn, Sr. in the late 1890's or early 1900's, remains occupied by Wrenn descendants.
As a child, George enjoying going to the movies in the West End and Walnut Hills and playing basketball at the 9th Street YMCA. The Wrenn's were members of Union Baptist Church for several generations. When the family attended church services, they took up an entire pew! Only five of the nine children survived to graduate high school. What many people do not know is that as a teenager, George and brother Donald (Hank), witnessed the death of their father and two younger brothers, Richard and Cornelius (Connie) in an accidental drowning on the Miami River near Middletown. We believe this was the genesis of George's passion to be a guardian of the needs of children whether his own biological children or community children.
He attended College Hill Elementary School and graduated from Hughes High School in 1944. George attended technical school in Chicago where he became fascinated with a new technology – television. Drafted by the US Army, George deployed to Saipan during World War II. The Wrenn family had three brothers serving in World War II: Robert, Donald and George. Robert was part of the Tuskegee Airmen unit, flying reconnaissance missions.
After the war, George became the third generation of the Wrenn family employed by the Post Office. Unlike his father and grandfather, George was never a letter carrier. He rose through the ranks over 36 years from postal clerk to Postmaster first in Forest Park and then in Monroe, Ohio. In 1950, he married Marion Gibson, a nurse, at Cincinnati's Zion Baptist Church in a grand wedding. Three children were born of their union: Rhonda, Kimberly and George, Jr.
George dedicated his life to his family and his community. He was active in many civic and community organizations and often participated in leadership roles. He treasured his masonic brothers and was a former member of Pride of the Valley Masonic Lodge, # 95. He was a member of the Hollydale Civic Association, who helped to create the park with playground, numerous community cookouts and even a Fourth of July Hollydale parade. The Wrenn home was open to neighborhood children and many still refer to him as a second father.
Appointed to the Princeton City School District Board of Education in 1969, George was the first person of color to serve in this capacity. It was a time of social unrest, political controversy, the Vietnam War and rapid growth of the Princeton School District, making it a tumultuous period. George served as both Vice President and President during his tenure. However, involvement with Princeton Schools did not stop there. Upon retiring from the Post Office, he, and retired Glendale Police Chief Walter "Tut" Lindner became Princeton couriers collecting mail and cash to deposit from each Princeton school on a daily basis. George served on the Princeton Scholarship Committee (now the Princeton Scholarship Fund), played in the Princeton Golf League.
All three Wrenn children were active in the Princeton Music program so both George and Marion were part of Princeton Band Boosters for over 12 years. A big fundraiser was the annual Texas fruitcake sale. Their garage was stacked floor to ceiling with cases of fruitcakes each year. Although we did not know who ate fruitcake, the fruitcakes sold out every year and the music program had new choir robes, band uniforms, instruments, etc.
Both George and Marion, a Princeton school nurse for over 20 years, made Princeton School District part of an extended family with members too numerous to name. Many friendships resulted and many fishing expeditions, golf outings, dinners and personal visits.
As devoted family man, George was a doting grandfather to Steven Dinkins, Kris Jones and Kara Jones. Affectionately referred to as "Pops", he would roll in the floor wresting or start huge tickle fights. Always with a package of peanut crackers or a couple of cookies inside a baggie with him, he was prepared to offer them to a pouty grandchild in a split second. Steven was even nicknamed Cookie Monster because he arrived at daycare with a cookie in-hand whenever Pops drove him there. It was George's pleasure to show up at school programs, soccer games, basketball games or ice skating tournaments, whether they were in Cincinnati or out of town. George attended and celebrated each grandchild's graduation from pre-school to college from Cincinnati to Phoenix.
George was elated about his promotion from Grandpa to Great Grandpa. He proudly wore the T-shirt making that proclamation. Pops loved when London and Kyron visited Cincinnati from Florida. Vivienne Rose and Pops had an unspoken communication and understanding. They just seemed to "get" one another. She went to him every chance she got and happily sat in his lap. Maybe the peanut butter crackers they shared that cemented their bond. While it was not God's will for George to meet great
granddaughter Estella Marion, born on November 30 nor to meet Baby Campbell due in two months, God knew their births would help comfort the family filling the void left by Pops.
In his later years, George moved to Otterbein Senior Living Community in Lebanon, Ohio. Marion was already residing there in the skilled nursing facility, so George moved into a duplex home. There he visited his wife daily and religiously too her to bingo. He took her for walks pushing her wheelchair and together they delivered mail (and visited) her neighbors.
At Otterbein, George enjoyed the activities. He became a member of the Wii Bowling Team and competed with teams at other retirement communities. He was a dominos aficionado and a golf league regular. He volunteered as a campus shuttle driver for a time.
Years after Marion passed away, George's sister-in-law, Mary Catherine Wrenn, moved to Otterbein. They visited as they did during their adulthood and enjoyed seeing each other whenever they could. While they could no longer dance and carry on as they once did, they did have their moments. At the 1940's Swing Music Dance Parties, and listened to the music. Mary Catherine was dancing from her wheel with an aide and, Pops was seen to cuttin' a rug with one of the nurses/activates directors.
He resided in Aurora Assisted Living until the time of his passing.
| Service | Location | Date | Time | Stream Link | Directions |
| --- | --- | --- | --- | --- | --- |
| Visitation | Spring Grove Funeral Homes | December 19, 2020 | 1:00-2:00 p.m. | | |
| Funeral Service | Spring Grove Funeral Homes | December 19, 2020 | 2:00 p.m. | Live Stream Link | |
Add a Tribute