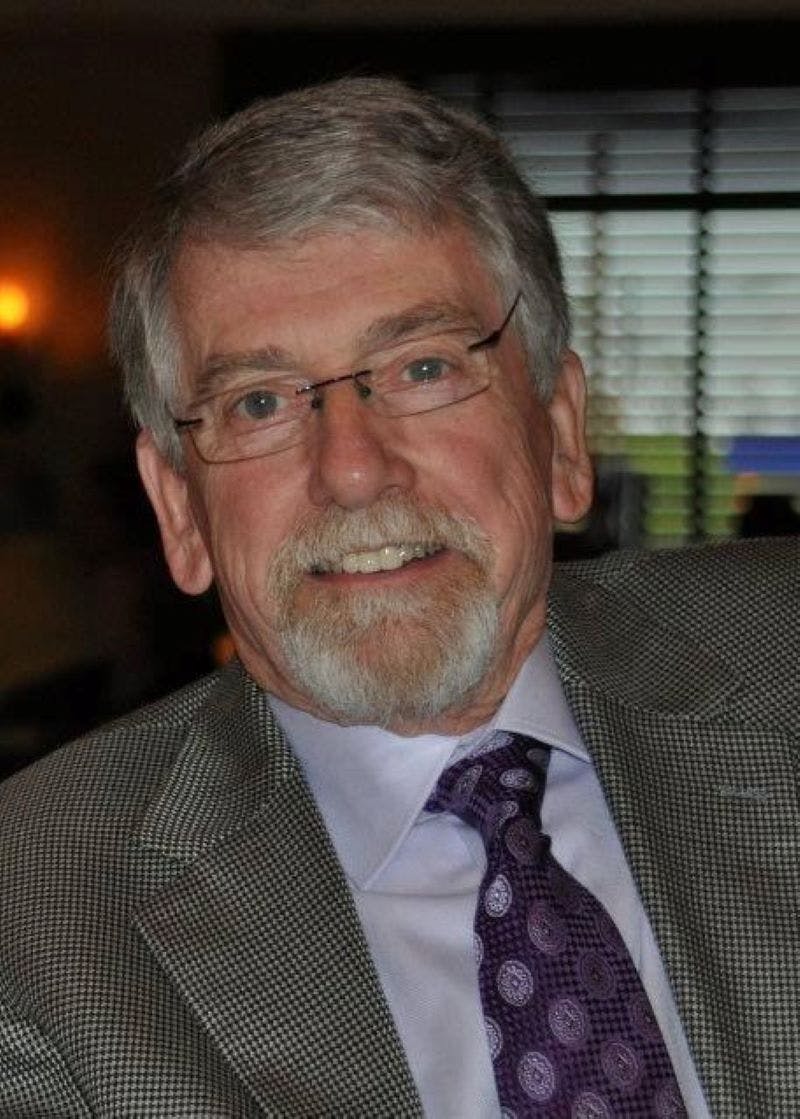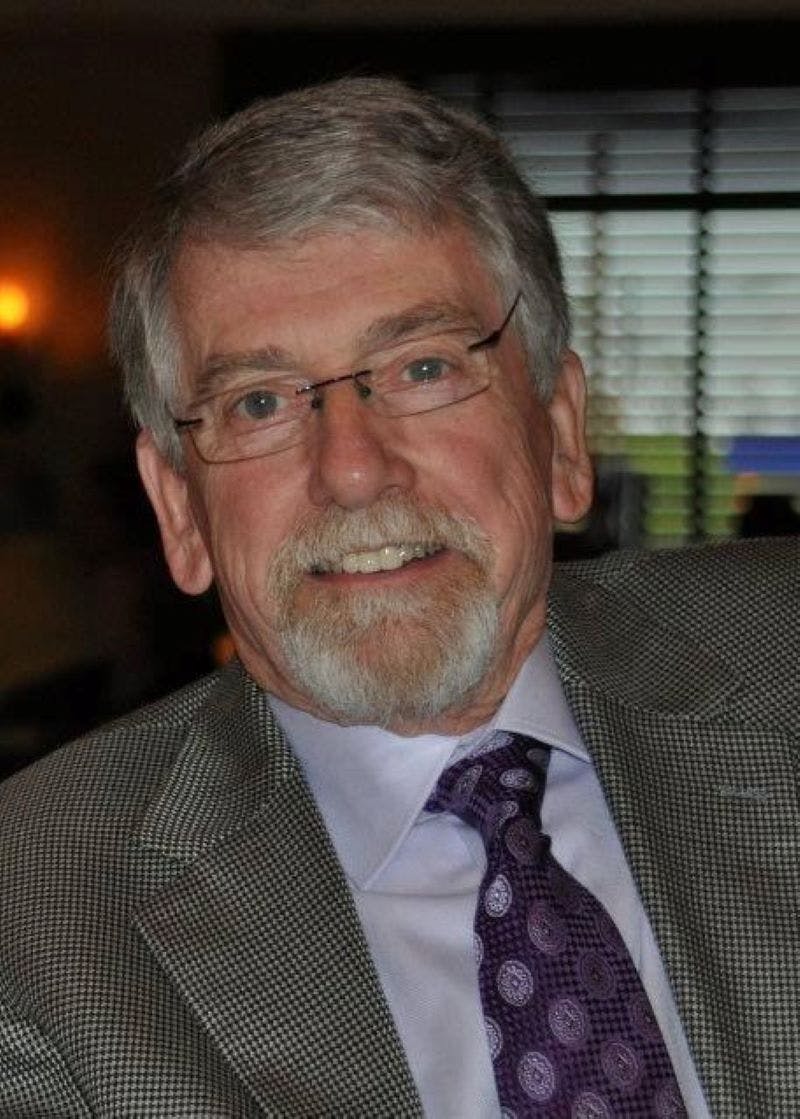 | Service | Location | Date | Time | Directions |
| --- | --- | --- | --- | --- |
| Visitation | Spring Grove Funeral Homes | July 31, 2021 | 9:00 am - 11:00 am | Directions |
| Funeral Service | Spring Grove Funeral Homes | July 31, 2021 | 11:00 am | Directions |
| Burial | Spring Grove Cemetery | July 31, 2021 | | Directions |
Obituary
Fredric Lee Miller, the beloved husband of Hope Felton-Miller, will be remembered for his love of family, food, music, and his garage full of tools. Fred was a loving father of four, grandfather of ten, and a lifelong lover of The Ohio State University marching band.

Fred made an impact wherever he went. He knew everyone in his community, always extended an invitation to swim in his pool or borrow from his array of power tools. As a husband, Fred's inclination was to always start with "yes" -- yes, he would love to take on a 100-year-old historic house. Yes, let's hold a fundraiser at the house or host four exchange students for a year each. Yes, he would, of course, help you move out of your apartment, or build a deck, or teach you to play the drums. He started from "yes" and loved the adventures and parties with his wife that followed. As a father, he helped with school projects, photographed school dances, coached sports teams and helped build homecoming parade floats. As a grandfather, Fred taught swimming lessons, led boating expeditions, kept the family fleet of bicycles running and passed down his love of disassembling … anything. Upon moving to the Marjorie P. Lee retirement community in Hyde Park, Fred quickly gained a reputation as a jokester and music and ice cream lover.

On Wednesday, July 14, 2021, Fred passed peacefully at age 83, following complications from Parkinson's disease.

Born June 14, 1938, Fred grew up in Middletown, Ohio, and graduated from Middletown High School (class of 1956). He then attended The Ohio State University, where he studied education and earned certification as an industrial arts teacher.

After graduating from college, Fred married his first wife Emily (nee Schultz) with whom he had three children. After teaching at Dayton City Schools for a few years, he transitioned to a long career in material handling, selling and managing the installation for projects like lockers in new schools, outfitting warehouses with pallet rack and designing plans for most efficiently conveying inventory. This role suited his outgoing personality, skills as a draftsman (before there were computer applications) and ability to think in 3D. In the mid-80s, Fred began working with grocery merchandising supplier Hubert, helping them commercialize a produce misting system called "Mr. Spray." Fred became known as "Mr. Mister," though he may have come up with the nickname himself.

Fred was a lover of music and gifted musician in his own right. He played drums in bands of all stripes all his life -- marching, rock, jazz, dixieland, and more. Fred also took piano lessons as a child and continued to play throughout his life. He passed the love of music to his children, each of whom plays at least one instrument, and can all hum the boogie-woogie song that Fred played on the piano from memory even during his last years.

Throughout his ventures, Fred was always a family man first.
As the son of two teachers and a teacher himself, Fred loved to impart knowledge. He couldn't help but explain how things worked. April, his oldest daughter, said, "I often thought of him as a walking 'The Way Things Work Book' because he would often break into an explanation of how the pistons in an engine fired, show us how to safely use a table saw, or give the rationale for the dimensions of something he was building. I appreciated that he never thought "oh a girl doesn't need to learn that type of stuff."
Matt, his only son, followed in Fred's footsteps in many ways. Matt said, "Dad taught me lots of things including how to set up a drum set and sound system for a band gig, how to hand crank an antique Kelly truck, and how to fix anything that needed fixing."
His daughter Pam credits Fred with teaching her to love swimming and to appreciate music of all kinds. "He was always there and ready to help any time he was needed, whether it was a dead car battery, flat tire or a granddaughter's dance recital. Pool parties with a hot grill and all the grandkids, antique car shows and a live jazz band concert were some of his favorite things."

Fred's youngest daughter, Haleigh, came in his "second time around the track". He had had a career and raised three children, married Hope, then Haleigh was born in 1993 when Fred was 55. Fred retired in 2001 and turned to his new role as a stay-at-home dad. "He made sure I was the most self-sufficient person I could be," said Haleigh. "He taught me to dance and play the piano, how to find joy in a project and a job well done, and most of all made sure I knew my way around a hardware store."

Fred was surrounded physically and in spirit by his wife Hope Felton-Miller and his four children at his passing. A jokester to the end, he took his last breath to Eric Clapton's "I Shot the Sheriff." Fred is survived by his wife, Hope Felton-Miller, children: April (James) Miller Flessa, Matthew (Crystal) Miller, Pamela (Ronald) Miller Heyart, and Haleigh (Alex DiLalla) Miller, and his adored grandchildren Reid, Marie, Lydia, Clara, Nolan, Isaac, Nicholas, Nadine, Natalie, and Nathan. He is the son of the late Ralph and Mary (Griffith) Miller, and is preceded in death by his brother Edward R. Miller.

A memorial and celebration of Fred's life will be held Saturday, July 31, 2021. Visitation at 9 AM, service at 11 AM, both at Spring Grove Cemetery in the Blue Spruce Chapel. In lieu of flowers, the family suggests donations "In Memory of Fred Miller" to The New School Montessori, the Chautauqua School of Music, (PO Box 28, Chautauqua, NY 14722), or the Michael J Fox Foundation,.


Add a Tribute