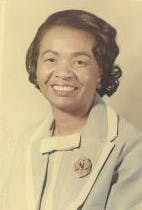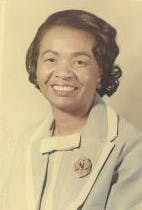 | Service | Location | Date | Time | Directions |
| --- | --- | --- | --- | --- |
| Visitation | Spring Grove Funeral Homes | September 29, 2021 | 10:15 AM - 11:00 AM | Directions |
Obituary
Evelyn Carter Neal January 31, 1925 – September 18, 2021
Evelyn Neal was born in the small town of Columbia, Tennessee, the first child of Phillip and Edna Carter. She would be joined by a sister Edna Olivia Carter Wright, and two brothers James Phillip Carter and Wade Lee Carter. When she was in her teens the family moved to Cincinnati in pursuit of better opportunities.
Evelyn attended Tennessee A&I State University in Nashville, where she earned a degree in Elementary Education. She worked several jobs before she decided to seriously pursue a career in teaching. Once she did, she enthusiastically embraced it. She spent most of her career teaching underprivileged children in the West End at Hays School and Washington Park, where she felt she could make a difference in people's lives. She also taught at Winton Place and North Avondale.
After her retirement from teaching, she spent countless hours being a caregiver for her parents and siblings. She loved to keep up with current events and read newspapers every day, until she became too ill to read. She also enjoyed watching television soap operas and followed some of them for more than fifty years.
She was preceded in death by her parents and all her siblings, she leaves to cherish her memory her loving son Myron Neal, her nieces Sandra D. Lynn (Robert) and Susan A. Wright and their children; and her nephews Daryl Carter (Scarlett), Ray Charles Harris and Gregory Harris and their children. She also leaves her first cousins Houston Kirk Barton and William Webb (Yvonne) and their families.
Add a Tribute