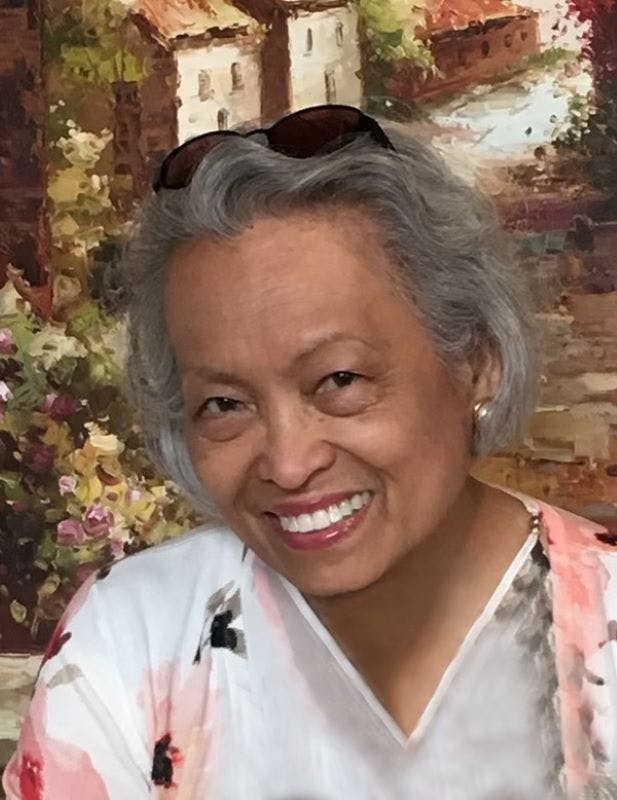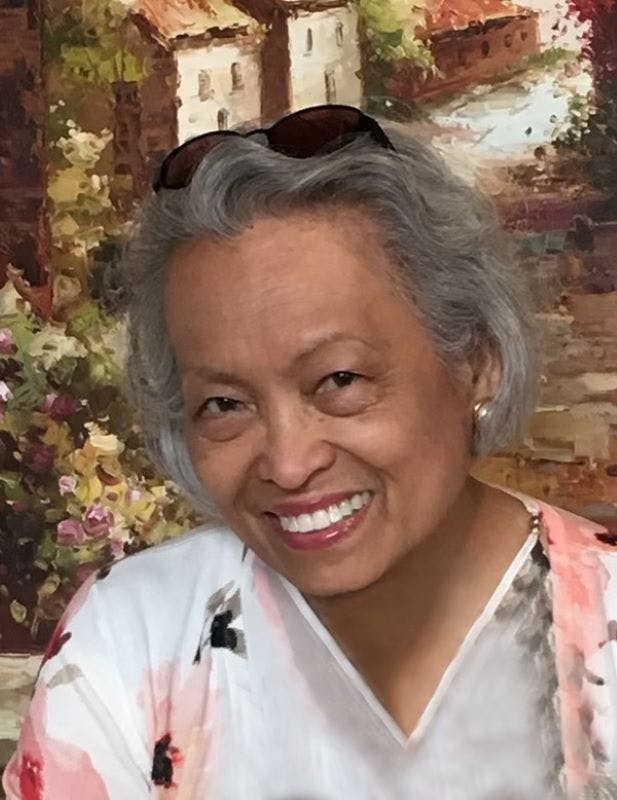 | Service | Location | Date | Time | Directions |
| --- | --- | --- | --- | --- |
| Memorial Service | Blue Spruce Chapel Spring Grove Funeral Homes 4389 Spring Grove Avenue Cincinnati, OH 45223 | July 02, 2021 | 2:00 PM - 3:00 PM | Directions |
Obituary
Ester Azarcon Gayol, M.D. was born on June 25, 1939 in Cantilan, in the province of Surigao del Sur, Philippines, to the late Crispin Estrada Azarcon and Sofia Gamad Azarcon making her the second of eight Azarcon children after Elvira, and before Araceli, Alicia, Eleanor, Warie, Astor, and Daisy.
Her early years were marked by the start and end of World War II. When the war ended in 1945, Ester started primary, then elementary school in Cantilan. She finished high school in 1955, and began college at the University of the Philippines before transferring to Far Eastern University in Manila. In 1958, she continued at Far Eastern University to begin her medical studies, graduating in 1962 to start her medical training and residency. Around that time, hospitals in the United States were recruiting medical graduates from the Philippines, and in the summer of 1964, she moved to Elyria, OH to work as a physician at Elyria Memorial Hospital. She spent the next couple of years traveling around the US with other physician friends discovering America.
In the summer of 1966, in the neighboring town of Sharon, PA, she met Eusebio N. Gayol, M.D., an established physician at Sharon General Hospital. And on May 20, 1967, they were married. In 1968, they found opportunities in Southern Ohio where Ester began working for the Jewish Hospital and Children's Hospital of Cincinnati.
Ester and Eusebio went on to raise three children... Katherine (Kathy), born in July 1970; Eugene (Gene) in January 1972, and Roberto (Bobby) in August 1974. Cincinnati became Ester's home for her family, and she continued to work with various hospitals and clinics throughout the area including the Cincinnati Health Department. She was also a member and officer at the APPGC (Association of Philippine Physicians of Greater Cincinnati) for some years. After her retirement, she and Eusebio traveled the world and pursued their passion for ballroom dancing. Her other passion included the sound of the cello; she began taking lessons and continued to practice up until just weeks before her passing. Other memberships included her involvement with the Cincinnati Symphony Club.
After a long, hard-fought battle with pancreatic cancer, Ester passed away at 11:19 am on Sunday, June 27, 2021 too soon after celebrating her 82nd birthday. She handled this battle with such clear-sightedness, grace, courage and tremendous strength, and became an inspiration to us all for her incomparable resilience.
She is survived by her three children - Katherine Kelly, Gene Gayol, and Bob Gayol; her grandchildren Sofia Kelly and Javi Gayol; her son-in-law Daniel Kelly; daughter-in-law Catherine Lasso-Gayol; her siblings Elvira Azarcon, Araceli Pejo, Alicia Purkapile, Eleanor Lomibao, Warie Azarcon, Astor Azarcon, and Daisy Casino; sisters-in-law Norma
Add a Tribute