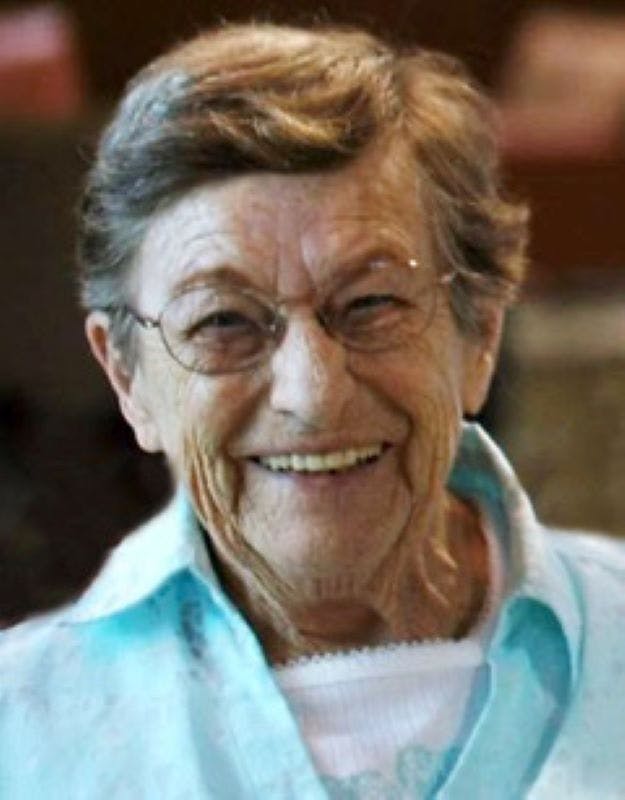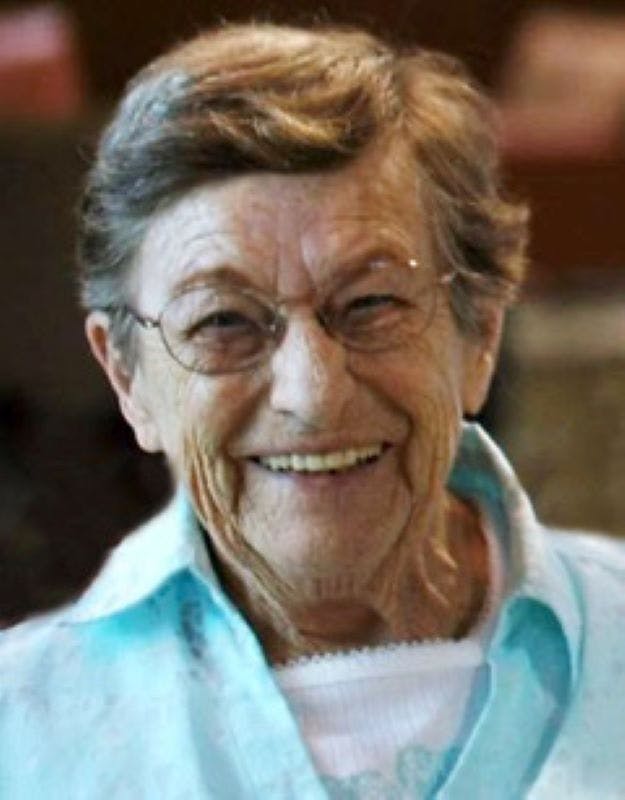 | Service | Location | Date | Time | Directions |
| --- | --- | --- | --- | --- |
Obituary
Elizabeth Ann Clark, 1927-2021
Elizabeth Ann (Kraxberger) Clark passed peacefully on the morning of November 12, 2021, in Cincinnati, Ohio. She was 94.
She was born July 20, 1927 in Stover, Missouri, the oldest of five children of Otto and Lillian Kraxberger.
She graduated from Stover High School in 1945, then University of Kansas Medical Center Nursing School in September 1948. After graduating, Beth married Phillip N. Clark of Bogue, Kansas, at the Stover Methodist Church on December, 26, 1948.
While traveling around with her USAF husband, Beth worked as a registered nurse in various hospitals in the United States. She and their oldest son traveled to Japan in 1951. While there, she worked with the Red Cross and taught health classes for Japanese brides of servicemen. The next decade or so was spent raising a family while continuing to relocate regularly.
In 1968 Beth was a school nurse in Hampton, Virginia. In 1970, she worked in a surgeon's office in Fullerton, Calif.
Beth and Phil lived in Bogue from 1977-2002. Beth worked in the operating room at Graham County Hospital, retiring in 1990.
In addition to many types of volunteer work, she was active in the Bogue United Methodist Church, and later in Wesley Methodist Church following a move to Jefferson City, Missouri with Phil. Her involvement was a reflection of a lifelong faith in Christ that was quiet but authentic.
After being widowed, Beth made her final of 27 moves to Cincinnati, Ohio and settled at Twin Towers Retirement Home, where she was an active volunteer and enjoyed making many new friends. She will be remembered by friends and family alike for her spunk, her fun-loving nature and her kindness.
Beth is survived by a son, Allen (Sandra) Clark of Browns Valley, Calif., a son, Douglas (Debra) Clark of San Diego and grandchildren, Betsi (Josh) and Ian (Emily). Also a daughter, Pamela (Patrick) Dollard of Cincinnati, and grandchildren Karl (Erika), Bradley and Jeff (Rachel). She has six great grandchildren: Nora, Natalie, Simeon, Shailoh, Malachi and Lily.
Add a Tribute