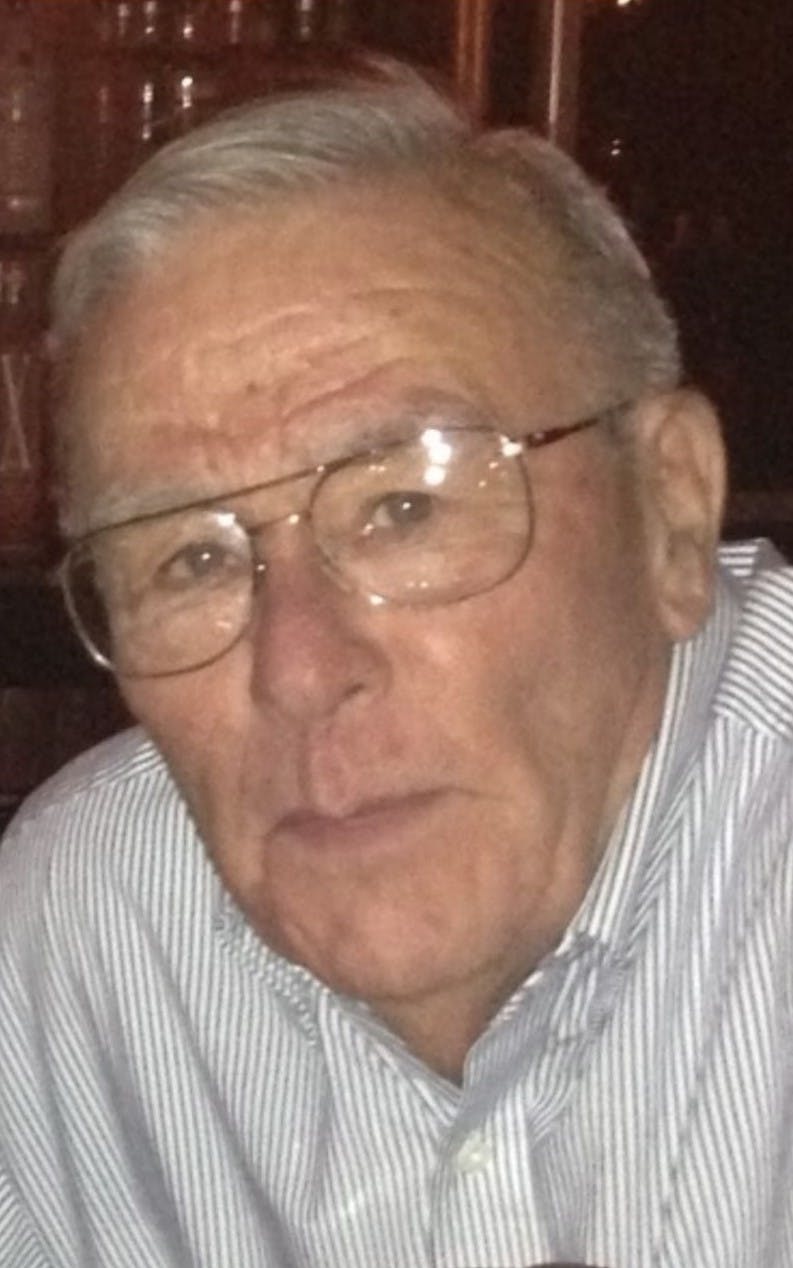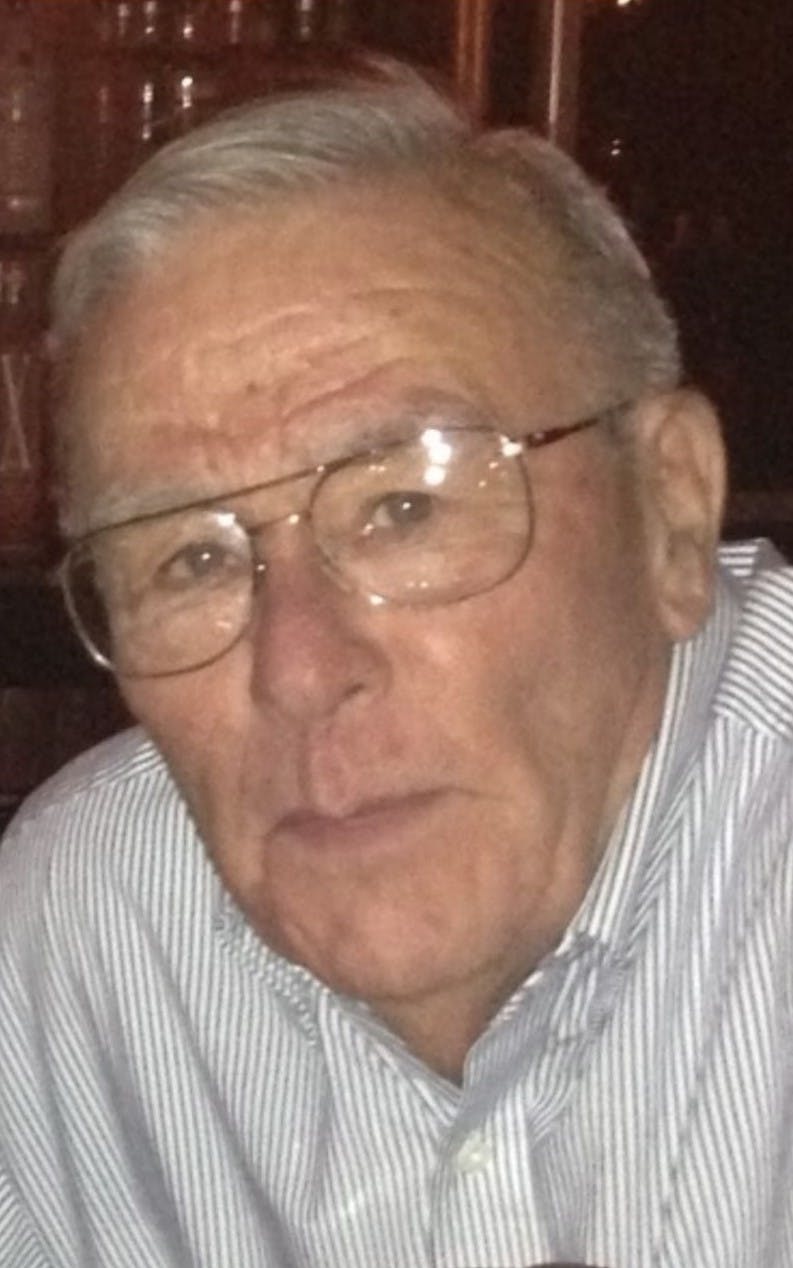 | Service | Location | Date | Time | Directions |
| --- | --- | --- | --- | --- |
| Visitation | Spring Grove Funeral Home | October 29, 2021 | 6:00 - 8:00 pm | Directions |
| Funeral Service | Spring Grove Funeral Home | October 30, 2021 | 11:00 am | Directions |
Obituary
Edward B. (Ed) Kavanaugh passed away the morning of October 18, 2021, of natural causes with his family by his side. He leaves behind his beloved wife of 59 years, Marilyn Patricia Kavanaugh (nee Pilgrim); absolutely loved by his two children, son Steve (Joan) Kavanaugh and daughter Tracy (Keith) Carl. "Papa Brew," as he was called, also brought laughter and love to grandsons Jack, Sean, John and Brendan for nearly 20 years. Ed never missed an opportunity to mention his first grandson, Ryan Joseph, and we take comfort knowing that the two of them have finally met in heaven.
Eddie B., as his kids referred to him, was born on March 10, 1936 in Bexley, OH to Edward J. and Lucille G. Kavanaugh and grew up as the dear brother of Judy Lacksen Greer of Milledgeville, GA. He also took great pride as fun-loving uncle to nephews Jeff (Mary) Lacksen, John (Felicia) Lacksen, Ryan (Krista) Pilgrim, Sean (Laura) Pilgrim and nieces Cynthia "Cinny" (John) Nolan, MaryKay (Adam) McClelland and Kerry (Derek) Rodgers.
Ed will forever be remembered by those who knew him as a gregarious, joke-telling, kind-hearted man with a lifelong passion for his alma mater and beloved Ohio State Buckeyes, for finding a reason to laugh and for traveling the world with his wife. Ed married his Canadian sweetheart, Marilyn, in 1962 after a chance meeting in upstate New York. As newlyweds, they packed their bags a lot moving to South Dakota, New Jersey and then across the world for two phenomenal years in Bangkok, Thailand before settling in Battle Creek, MI, then Toledo, OH and finally to their true hometown of Cincinnati, OH where they lived in White Oak for nearly 30 years. Ed always beamed when he ticked off all the countries that he and Marilyn had seen ... the final count being somewhere around 38 with Ireland and Australia as his clear-cut favorites.
Our dad spent his career selling, working primarily in the tape industry for Johnson and Johnson and Nashua Corporation. His children always thought he had too many samples in the back seat of his car, and his son could never figure out how a man could spend so much time making payphone calls at Frisch's restaurants, but he loved what he did for a living and it suited him. Ed helped coach baseball, took diligent stats owing to his accounting degree, somehow never missed his kids' games despite weekly travel and loved being a part of the LaSalle HS community and White Oak.
Ed and Marilyn both retired and chased the better weather to Daytona Beach Shores, FL for 22 wonderful years of sunshine and close friendships in "the Shores" before moving back to Cincinnati in August of this year.
Ed Kavanaugh was born to be a salesman, to build friendships and to find laughter in life. True to his Irish heritage he was blessed with charm and warmth and a booming laugh; he never met a stranger and that is how his loved ones will always remember him - with a ready joke, a glint in his eyes and really just a big kid at heart. There is an Ed-shaped hole in our lives that will never be filled and he is dearly missed.
Visitation will be held on Friday, October 29th from 6 to 8pm at Spring Grove Funeral Home, 4389 Spring Grove Ave Cincinnati, OH. Funeral services and burial will be held at the funeral home on Saturday, October 30, 2021, at 11am. All are welcome. If you would like to make a donation in lieu of flowers, please donate to Queen City Hospice, 4605 Duke Drive Suite 220, Mason, OH 45040. The Kavanaugh Family and Ed especially were cared for so wonderfully by their amazing nurses.
Add a Tribute